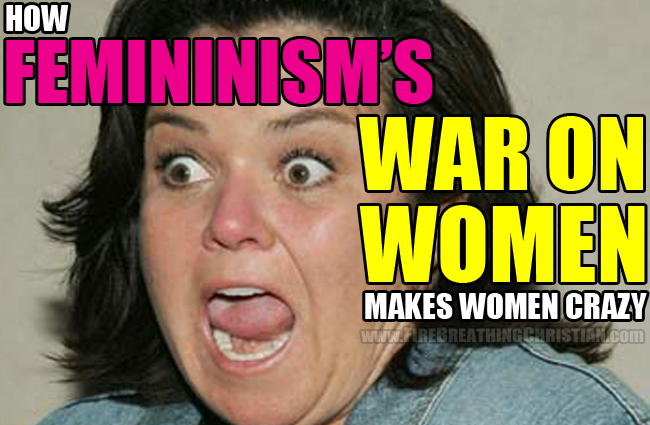 Feminism makes women miserable.
This is the well-documented (and entirely predictable) trend spanning several generations now.
And why?
Because feminism is at war with femininity.
As with most of the Orwellian propaganda terminology permeating the culture these days, feminism is no more pro-femininity than Progressivism is about actual human progress. Feminism is about attacking and destroying God's gift of femininity as one front in Progressivism's war against human progress.
This is why angry, unhinged lesbians like Rosie O'Donnell are such a natural fit for feminism.
Romans 1 is written all over this situation.
Or, perhaps better said: This situation is described and predicted vividly in Romans 1.
Which is why feminism and it's hordes of angry, deranged lesbians (and their allies) hate the Bible so much (and the book of Romans in particular).
The latest secular chronicling of that which God assured would happen (in this case the increasing darkness and despair that would flow from the perversion of God's design for men and women) comes by way of a survey taken recently in the U.K.
The Daily Mail covered it this way:
"Women are more miserable than men for almost their entire lives and are happier only in their mid-80s, according to a new NHS survey.
The study found that women's happiness grows after retirement – before they overtake men at age 85."
85. Nice.
Not-so-coincidentally, most men don't even live to 85.
Also not-so-coincidentally, the media spin on the problem of women's relative unhappiness is placed squarely on the shoulders of, you guessed it: men!
"This may be because many older people are widowed by then, which generally boosts happiness in women but makes men more miserable, psychiatrists claim."
See, women who have living male spouses are inherently made unhappy by that situation, whereas women who are "liberated" of their husbands (by death) are, well, liberated. And happier.
The report continues (with bold emphasis added):
"The number of Britons reporting consistent unhappiness is on the rise, with women more likely to report severe issues at every age, the Health Survey for England found.
Twenty eight per cent of women aged 16-24 have mental health problems bad enough to count as a disorder, reports the Times.
This is almost twice as many as men in the same age bracket, the survey of 8,000 people found.
As they enter middle age, 24 per cent of women – almost a quarter of 45 to 54-year-olds – are classifiable as mentally ill.
28% of women aged 16-24 have mental health problems bad enough to count as a disorder.
28%!
Please let that soak in.
Please also note that 16 years olds are here described as women and included in the survey as such.
So obviously Roy Moore is not a part of the story.
Then there's the "24 per cent of women – almost a quarter of 45 to 54-year-olds – are classifiable as mentally ill" bit.
24%.
Mentally ill.
Which seems like the perfect segue into a relevant passage feminism's much-hated yet unbreakably true book of Romans:
For I am not ashamed of the gospel, for it is the power of God for salvation to everyone who believes, to the Jew first and also to the Greek. For in it the righteousness of God is revealed from faith for faith, as it is written, "The righteous shall live by faith."
For the wrath of God is revealed from heaven against all ungodliness and unrighteousness of men, who by their unrighteousness suppress the truth. For what can be known about God is plain to them, because God has shown it to them. For his invisible attributes, namely, his eternal power and divine nature, have been clearly perceived, ever since the creation of the world, in the things that have been made. So they are without excuse. For although they knew God, they did not honor him as God or give thanks to him, but they became futile in their thinking, and their foolish hearts were darkened. Claiming to be wise, they became fools, and exchanged the glory of the immortal God for images resembling mortal man and birds and animals and creeping things.
Therefore God gave them up in the lusts of their hearts to impurity, to the dishonoring of their bodies among themselves, because they exchanged the truth about God for a lie and worshiped and served the creature rather than the Creator, who is blessed forever! Amen.
For this reason God gave them up to dishonorable passions. For their women exchanged natural relations for those that are contrary to nature; and the men likewise gave up natural relations with women and were consumed with passion for one another, men committing shameless acts with men and receiving in themselves the due penalty for their error.
And since they did not see fit to acknowledge God, God gave them up to a debased mind to do what ought not to be done. They were filled with all manner of unrighteousness, evil, covetousness, malice. They are full of envy, murder, strife, deceit, maliciousness. They are gossips, slanderers, haters of God, insolent, haughty, boastful, inventors of evil, disobedient to parents, foolish, faithless, heartless, ruthless. Though they know God's righteous decree that those who practice such things deserve to die, they not only do them but give approval to those who practice them.
Romans 1:16-32 (with bold emphasis added)
---
If you've benefitted from the work done at Fire Breathing Christian, we ask that you
consider financially supporting the cause. You can do this in one of three ways: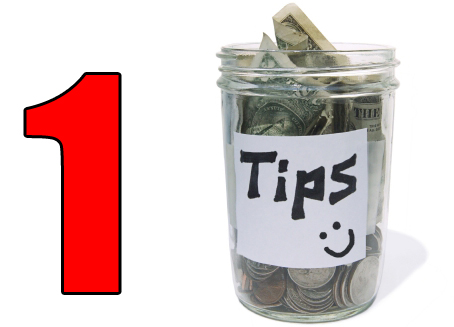 You can drop a few bucks in the tip jar by making a one-time donation through PayPal.
---

You can also donate using cryptocurrencies at the following locations:
Bitcoin (BTC) at 1Mu4a75yjroSLrMZiQFLoD66JhumVvH6E1
Ethereum (ETH) at 0x7Be44b19C1ADDC2322AFD18cad206D9DcD37dB27
Litecoin (LTC) at LN9AMhvasWRHhw25DCxvR9XtuySceKrs87
To sign up for your own cryptocurrency wallet (and receive $10 free bitcoin with your first $100 purchase), please click here.
---

You can make a regular contribution by joining our monthly support team.
---

You can use our Amazon.com affiliate link every time you order anything at Amazon.com.
---
We depend on God's provision through His faithful people.
Thank you for supporting Fire Breathing Christian!
---

Please check out our video channel and our news satire site.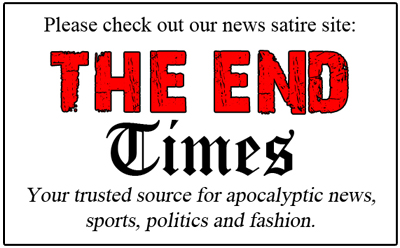 ---
You can also help support the Fire Breathing Christian mission by checking out these books:
Stupid Elephant Tricks – The Other Progressive Party's War on Christianity takes a painful but much needed look at how Christ-less "conservatism" has captivated Christians and co-opted them into helping march the culture ever deeper into darkness: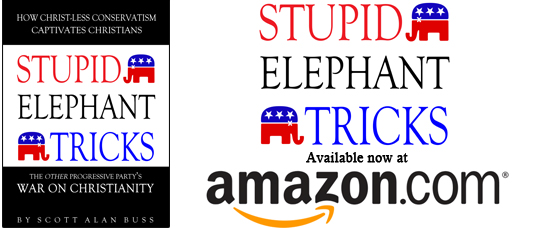 _____________________________________________________
The Beginning of Knowledge: Christ as Truth in Apologetics is an approachable, easy to read introduction to Christ-centered apologetics: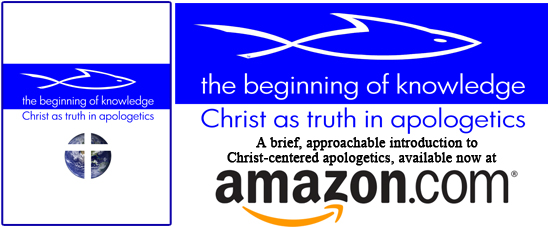 _____________________________________________________
Apathetic Christianity: The Zombie Religion of American Churchianity explores the tragic true horror story of all-American dead religion masquerading as Christianity: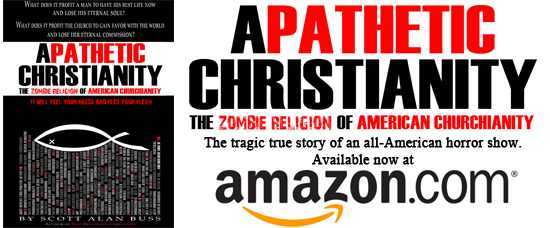 _____________________________________________________
On Education is a compilation of some of the most provocative and compelling Fire Breathing Christian articles on the subject of children's education: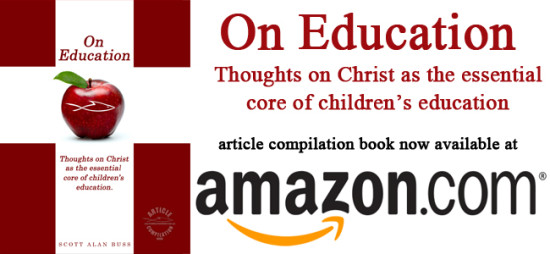 _____________________________________________________
There Is No "God-Given Right" To Worship False Gods is a compilation of some of the most provocative Fire Breathing Christian articles on the subject of America's embrace of a satanic approach to religious liberty: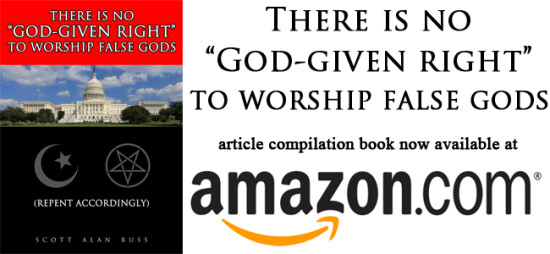 _____________________________________________________
Fire Breathing Christians – The Common Believer's Call to Reformation, Revival, and Revolution is the book that first presented the FBC mission to apply the Gospel-fueled Great Commission in every realm of God's creation: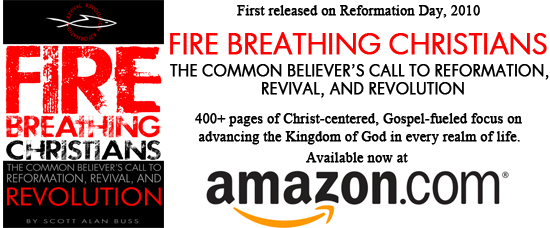 _____________________________________________________
An alternate white cover version of Fire Breathing Christians is available:

_____________________________________________________
There is also an alternate black cover version of Fire Breathing Christians:

Finally, here are a few good intro/reminder links for those of you who are new to Fire Breathing Christian and curious about exactly what's goin' on 'round here:
What are you, some kind of [insert label here] or something?!
What's with that shark-fishie graphic thing?
Intro to Fire: The Power and Purpose of the Common Believer
When the Bible gets hairy. (Or: Is it right for men to have long hair?)
And especially this one: Never forget that apart from God's grace you and I are complete morons.