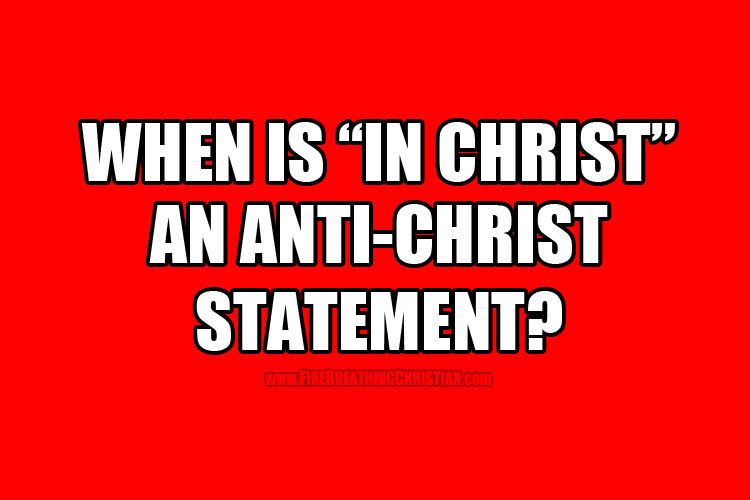 "I don't need to worry about the details of _______ , because I'm 'in Christ'."
"Since I'm content being 'in Christ", I don't have to worry about doing any particular thing in any particular way."
"As long as we're 'in Christ', we don't need to make a big deal out of specifics on things like children's education, biblical manhood, biblical womanhood, or anything else, really."
Have you been hearing, reading, and seeing a lot of this lately in Christian circles?
Me too.
Which is kinda sad, but not surprising.
For a growing number of professing Christians in America, the claim to being "in Christ" has become an ever-ready, reflexively deployed shield of protection and deflection from whatever it is that Jesus might have actually commanded in detail on any particular subject. As this movement has grown, a deeply religious devotion to militant vagueness has swept the land and shaped the culture.
Vague, purposefully ill-defined spirituality masquerading as Christianity has become not only normative in much of the Christian sub-culture, but, ironically, quite militant, aggressive, and committed to its expansion. If you push back even slightly against this stuff, there's a good chance you'll experience some serious, hard core self-righteous indignation in response.
"How dare you challenge my purposefully vague definition of what it means to be 'in Christ'"!
Or something like that.
This approach to "in Christ" has basically become a hallmark of what you could call Christian Snowflake Syndrome.
Not that everyone experiencing confusion on the subject of being in Christ is a Snowflake, SJW, or even an immature Christian.
Definitely not.
There are some relatively grounded true believers sliding into this groove, too, which is a serious and startling indicator of just how pervasive this spirit has become.
Being "in Christ" is now routinely used as the means by which professing Christians dismiss out of hand any biblically sound "list of dos and don'ts" that anyone might encourage them to understand and apply as a part of a Christian worldview in practice that actually addresses life in detail. And they tend to do it quite loudly and proudly, flexing their individuality as they see fit on their terms while simultaneously mocking the notion that they ought to be looking to the Word of God in detail for answers as to how we should pursue life in detail.
That pesky "detail" idea there is the whole problem.
The avoidance and downright hostility toward anything resembling detailed submission to Christ as King in practice seems to be at the heart of this spin on being "in Christ".
Just scroll through Christian social media, read through Christian blogs, or tune into any number of Christian podcasts (with, sadly, Reformed Mommy podcasts seeming to be particularly afflicted), and you'll have no trouble spotting the massive waves of "in Christ" claims being used to utterly disregard what Christ has actually said in any kind of detail about pretty much anything that might, you know, be hard to deal with or implement.
We shouldn't feel any pressure to even want to know what Jesus has said in detail on any particular subject, much less go to the often significant trouble of applying those words in our lives, you see.
And why?
Because "in Christ".
Apparently "in Christ" is all that you need…which, of course, is absolutely true in a fundamental sense when we're talking about Jesus, God the Son, who not only saves His people completely by His grace, but also saves them unto the pursuit of good works as He defines them in detail in every area of life. 
But if the Christ that one claims to be "in" is not calling and inspiring them to seek and apply the will of God in detail in every area of life, then that Christ is not leading them into the light, but into the darkness and despair of a vagueness-obsessed, responsibility-avoiding, self-centered way of life.
That Christ is not the Christ of Scripture.
That Christ cannot save.
That Christ is just another counterfeit (and a popular one at that).
The Christ of Scripture actually cares, and will inspire His people to care, about every detail of life. He will, by His grace and through His Spirit literally living within them, inspire and equip them to carry out His Gospel-fueled Great Commission, which, as those who are truly in Christ will appreciate, reads as follows:
Jesus came and said to them, "All authority in heaven and on earth has been given to me. Go therefore and make disciples of all nations, baptizing them in the name of the Father and of the Son and of the Holy Spirit, teaching them to obey all that I have commanded you. . . " (Matthew 28:18-20)
Sounds like the details matter to this Jesus, doesn't it?
An appetite for increasing knowledge of and obedience to the Lord is a mark of a true convert to this Jesus as well, which is why John warns in stark terms that "if we say we have fellowship with him while we walk in darkness, we lie and do not practice the truth" (1 John 1:6) and "Whoever says 'I know him' but does not keep his commandments is a liar, and the truth is not in him" (1 John 2:4).
It's worth noting there that, from all we can tell in Scripture John was apparently the "warm, fuzzy" Apostle. He was the sweetie. The nice guy.
And he used the term "liar" to describe those who claim to love Jesus while disregarding what Jesus has told them to do in detail.
If we know Him and love Him, the notion of learning and doing what He commands in  detail will not horrify us as it invariably does unbelievers and even some new converts. If we know Him, love Him, trust Him, and have His Spirit literally living within us, the notion of seeking to learn more about His will and applying what we learn in every glorious detail will be the most beautiful, inspiring thing that we can imagine doing with our lives.
That's the Christian life.
That's being in Christ.
But this path will often be hard (sometimes very hard), so the temptation to reach out and grab onto the counterfeit Jesus who would have us use "in Christ" as a get-out-of-obedience-free card is always gonna be there, offering the easy, "spiritual" way out of hardship.
Remember: If we truly love Him – if we truly love the real Jesus – we will strive to know and keep His commandments in every detail. That's what He has told us again and again (see: John 14:15). That's what He's called and equipped us to do, for His glory and our benefit (see: Romans 8:28), even – and often especially – when that path is very challenging for us.
So let's not fall for the "in Christ" scam of a counterfeit Jesus.
Let's love our Lord enough to overcome the challenges that He's commanded and equipped us to overcome, all by His grace, all for His glory, and all to our eternal benefit.
---
If you've benefitted from the work done at Fire Breathing Christian, we ask that you
consider financially supporting the cause. You can do this in one of three ways: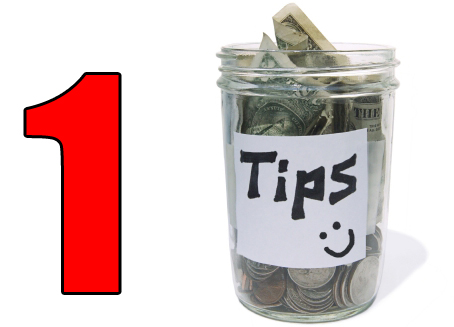 You can drop a few bucks in the tip jar by making a one-time donation through PayPal.
---

You can also donate using cryptocurrencies at the following locations:
Bitcoin (BTC) at 1Mu4a75yjroSLrMZiQFLoD66JhumVvH6E1
Ethereum (ETH) at 0x7Be44b19C1ADDC2322AFD18cad206D9DcD37dB27
Litecoin (LTC) at LN9AMhvasWRHhw25DCxvR9XtuySceKrs87
To sign up for your own cryptocurrency wallet (and receive $10 free bitcoin with your first $100 purchase), please click here.
---

You can make a regular contribution by joining our monthly support team.
---

You can use our Amazon.com affiliate link every time you order anything at Amazon.com.
---
We depend on God's provision through His faithful people.
Thank you for supporting Fire Breathing Christian!
---

Please check out our video channel and our news satire site.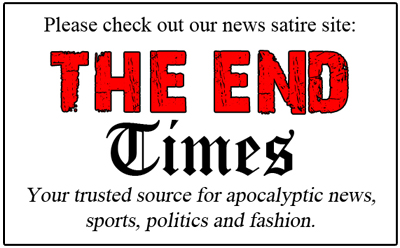 ---
You can also help support the Fire Breathing Christian mission by checking out these books:
Stupid Elephant Tricks – The Other Progressive Party's War on Christianity takes a painful but much needed look at how Christ-less "conservatism" has captivated Christians and co-opted them into helping march the culture ever deeper into darkness: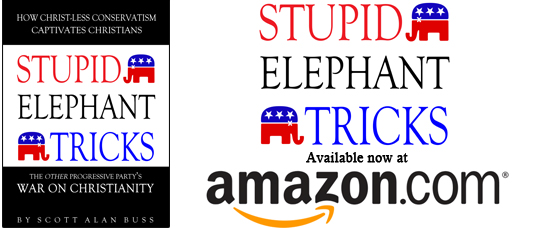 _____________________________________________________
The Beginning of Knowledge: Christ as Truth in Apologetics is an approachable, easy to read introduction to Christ-centered apologetics: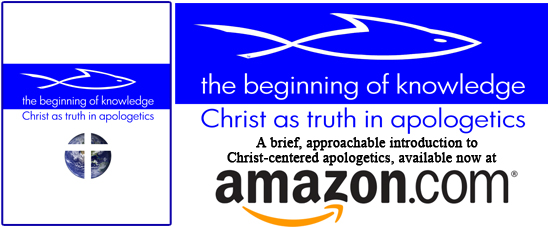 _____________________________________________________
Apathetic Christianity: The Zombie Religion of American Churchianity explores the tragic true horror story of all-American dead religion masquerading as Christianity: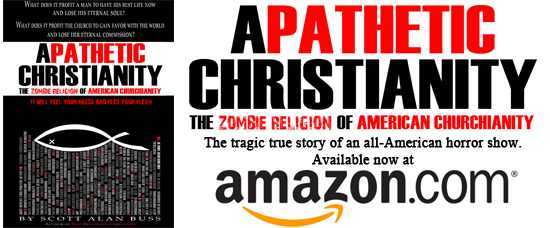 _____________________________________________________
On Education is a compilation of some of the most provocative and compelling Fire Breathing Christian articles on the subject of children's education: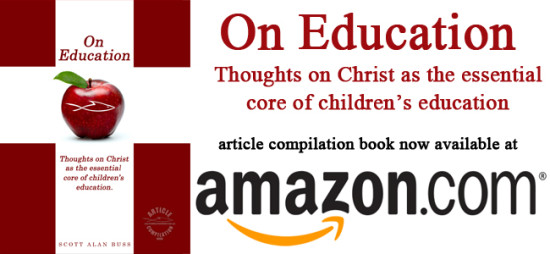 _____________________________________________________
There Is No "God-Given Right" To Worship False Gods is a compilation of some of the most provocative Fire Breathing Christian articles on the subject of America's embrace of a satanic approach to religious liberty: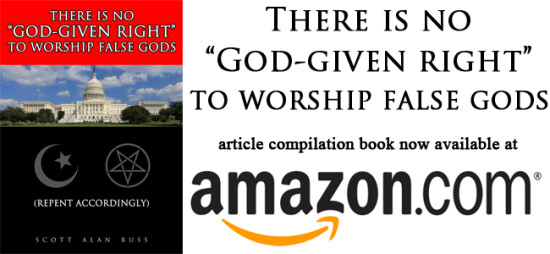 _____________________________________________________
Fire Breathing Christians – The Common Believer's Call to Reformation, Revival, and Revolution is the book that first presented the FBC mission to apply the Gospel-fueled Great Commission in every realm of God's creation: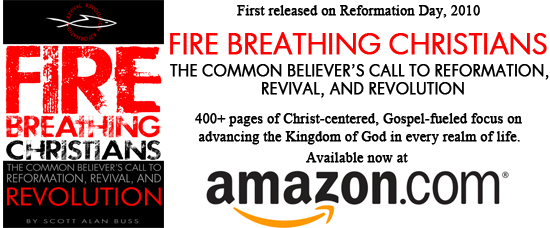 _____________________________________________________
An alternate white cover version of Fire Breathing Christians is available:

_____________________________________________________
There is also an alternate black cover version of Fire Breathing Christians:

Finally, here are a few good intro/reminder links for those of you who are new to Fire Breathing Christian and curious about exactly what's goin' on 'round here:
What are you, some kind of [insert label here] or something?!
What's with that shark-fishie graphic thing?
Intro to Fire: The Power and Purpose of the Common Believer
When the Bible gets hairy. (Or: Is it right for men to have long hair?)
And especially this one: Never forget that apart from God's grace you and I are complete morons.