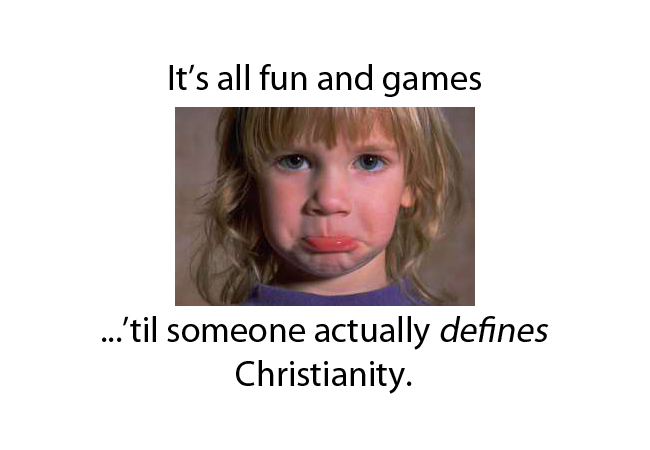 I'm a Christian.
You're a Christian.
Practically everybody in America is a Christian.
Naturally then, this makes practically every politician in America a Christian (Barack Obama, George H.W. Bush, and Bill Clinton included, of course).
Just ask 'em.
When they respond by saying that they're a Christian, that can only mean one thing: They're a Christian. More often than not, they'll claim to have been a Christian for a loooong time (sometimes from birth, even).
So if there's one thing we know, it's that we have oodles and oodles of professing Christians 'round here in 'Merica. We have bucketloads and truckloads of supposed followers of Jesus Christ here in the good ol' U S of A.
[insert "U! S! A!" chant here]
Which makes this whole "steaming pile of a wrecked culture" thing kinda mystifying then, right? I mean, if we have all o' these "Christians" wandering the countryside and permeating the American culture, how is it that said culture is in the midst of a headlong qualitative free-fall into oblivion that only seems to be accelerating in severity and momentum by the minute?
The answer is as obvious as it is hated by most professing American Christians. The answer is that most professing Christians simply aren't really Christians at all. For all of the sweet vague talk about Jesus, Christianity and the like that may pour from their lips, they are actually vigorously and personally opposed to the true confrontational and corrective Gospel of Jesus Christ. Where true Christianity brings light and life to every aspect of life, their version of Christianity is just another dead religion in a box. (See: Christianity in a Box: Containing the Contagion of Obedience to Christ.)
And that, friends, is "the truth that dare not be spoken". Proclaiming that fairly obvious, glaring, yet also very hard and convicting truth is something that you just…don't…do.
Not in "Christian" America.
And why?
'Cause it's not nice.
It's not loving.
As the world and Satan defines things like "nice" and "loving", anyway.
You just don't ask American professing Christians what their claim to Christ actually means in any kind of detail. You dare not challenge them that way.
That's rude!
It's disrespectful!
And you really don't ask 'em to define their understanding of things – like the term "Christian" itself – directly and exclusively from [*gasp*] the Bible. I mean, how rude is that, right?
And disrespectful, too!
And ya really, really don't ask 'em how they go about applying what the Bible says about everything in their daily lives because…well…when it comes right down to it, they just don't care what the Word of God says in detail.
If they don't care about what it says in the first place, they're obviously not interested in applying what it says to anything that makes them uncomfortable or challenges their assumptions, traditions, and feelings. They're not up for testing themselves to be sure that they're in the faith, as the Word commands (see: 2 Corinthians 13:5), because the faith that they have simply isn't biblical Christianity, however much they may like the sound and comfort of using that label.
They want the word or the tag of Christianity, but not as a term rooted and defined by the binding, sufficient, authoritative, and supremely loving details contained in the Word of God. No, they don't want that Christianity. They want the one that is just a synonym for "nice". Or "loving" Or…you get the picture.
They want the term "Christianity" as it is redefined by their own personal emotions, traditions, hopes, and desires, rather than a true biblical Christianity that is defined by the Nature of God as revealed in His Word. (See: The Rise of Mr. Potato Jesus)
So for them "Christian" means "nice", with a purportedly deep and spiritual cherry on top.
They want to claim Christianity without seeking to know and submit to Christ as King in practice.
And if you dare point these truths out, you know what you are?
Hateful.
And hated.
The "nice" and "loving" worshippers of a happy, hippy, nonjudgmental Mr. Potato Jesus will suddenly become decidedly (and rather hypocritically) un-nice, un-loving, and incredibly judgmental.
Their smiley faces will become frowny faces. And worse.
We have been warned of this reaction to the loving, confrontational, corrective Gospel command to repent and submit to Christ the King as King in practice:
"Brother will deliver brother over to death, and the father his child, and children will rise against parents and have them put to death, and you will be hated by all for my name's sake. But the one who endures to the end will be saved. When they persecute you in one town, flee to the next, for truly, I say to you, you will not have gone through all the towns of Israel before the Son of Man comes.
A disciple is not above his teacher, nor a servant above his master. It is enough for the disciple to be like his teacher, and the servant like his master. If they have called the master of the house Beelzebul, how much more will they malign those of his household."
~ Jesus (the real One) in Matthew 10:21-25 (emphasis added)
These are hard things. And, as already covered, they – and those who faithfully proclaim them – are therefore viewed by the world as the epitome of unpleasantness.
Yet the same Word that defines Christianity and the Christian worldview in detail also gives us a very clear understanding of the concept of love itself.
True love is found in the Nature of God as revealed in His Word. Thus, true love of things like art, politics, government, law, and economics, for example, are all found and understood through the personal revelation of Jesus Christ. True love for our neighbor – including the unbelieving neighbor – is also covered in detail in that Word, and it requires us to confront and correct error through the whole, undiluted Gospel.
A true and burning love for our Lord and the lost is what compels us as His people to obey His Word and take up His Great Commission to make obedient disciples of all.
If we really, truly love these the lost (including the happy, nice, professing Christian lost) – not as the world defines love, but as Christ (the Word made flesh) perfectly embodies it – then we will lovingly confront and correct the profound and eternally significant errors of those "Christian" lost.
The loving confrontation and correction that comes through the true Gospel and true Great Commission is not "nice" according to the world. It is not "loving" according to the world. The world and those opposed to the true Gospel and Great Commission will always hate it, until and unless God supernaturally intervenes in their lives through the faithful proclamation of His Gospel by His obedient people.
The false gospel of "nice" might be incredibly popular in America, but it is a worldview lifted firectly from the serpent's tongue (see: Candy Christianity – America's Counterfeit Gospel).
That false gospel may have built many a mega-church and given many a temporary comfort to many an unbeliever, but it is, in the end, only a gateway to death. (See: The (church built) zombie apocalypse is upon us.)
The true Gospel – true Christianity – is not a fluffy, shallow, happiness-inducing message. It is the most hated, divisive, confrontational, and necessary message every brought to the ears of man.
How divisive is this Christianity?
How divisive is this Jesus?
Consider the following:
"Do not think that I have come to bring peace to the earth. I have not come to bring peace, but a sword. For I have come to set a man against his father, and a daughter against her mother, and a daughter-in-law against her mother-in-law. And a person's enemies will be those of his own household. Whoever loves father or mother more than me is not worthy of me, and whoever loves son or daughter more than me is not worthy of me. And whoever does not take his cross and follow me is not worthy of me. Whoever finds his life will lose it, and whoever loses his life for my sake will find it."
~Jesus (the real One), in Matthew 10:34-39 (emphasis added)
This Jesus demands – and defines – everything, which is precisely why the test for our true conversion always and often in Scripture is presented in light of our love and zeal for knowledge and application of His Word:
"If you love me, you will keep my commandments. And I will ask the Father, and he will give you another Helper, to be with you forever, even the Spirit of truth, whom the world cannot receive, because it neither sees him nor knows him. You know him, for he dwells with you and will be in you.
 I will not leave you as orphans; I will come to you. Yet a little while and the world will see me no more, but you will see me. Because I live, you also will live. In that day you will know that I am in my Father, and you in me, and I in you. Whoever has my commandments and keeps them, he it is who loves me. And he who loves me will be loved by my Father, and I will love him and manifest myself to him. . . If anyone loves me, he will keep my word, and my Father will love him, and we will come to him and make our home with him."
~ Jesus (the real One) in John 14:15-23 (emphasis added)
Jesus and His people are not hated and have not been crucified in the past for purveying a "live and let live", happy, hippy dippy gospel. They are hated  – murderously so – because they do just the opposite.
The Christ and Gospel of true Christianity are not watery, weak, or vague. They are vivid, detailed, and essential to any true pursuit of anything in God's creation.
Any other Christ, any other gospel, and any contrary claim to Christianity must be lovingly, clearly confronted and corrected through the true Gospel command to repent, believe and submit to Christ as King in practice.
That is not a very "nice" or "loving" thing to do, according to the standards of the world and worldly.
But it is the perfect, loving, and necessary thing to do for love of Christ the King and those who are foolishly – and suicidally – rebelling against Him.
---
If you've benefitted from the work done at Fire Breathing Christian, we ask that you
consider financially supporting the cause. You can do this in one of three ways: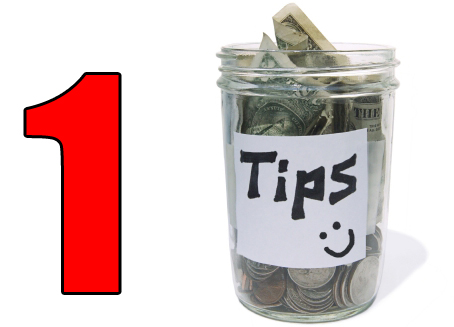 You can drop a few bucks in the tip jar by making a one-time donation through PayPal.

You can make a regular contribution by joining our monthly support team.

You can use our Amazon.com affiliate link every time you order anything at Amazon.com.
We depend on God's provision through His faithful people.
Thank you for supporting Fire Breathing Christian!
---

Please check out our video channel and our news satire site.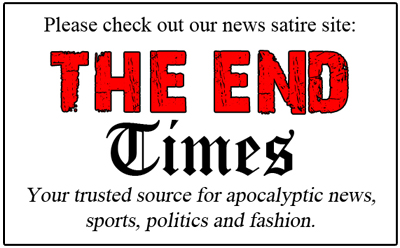 ---
You can also help support the Fire Breathing Christian mission by checking out these books:
Stupid Elephant Tricks – The Other Progressive Party's War on Christianity takes a painful but much needed look at how Christ-less "conservatism" has captivated Christians and co-opted them into helping march the culture ever deeper into darkness: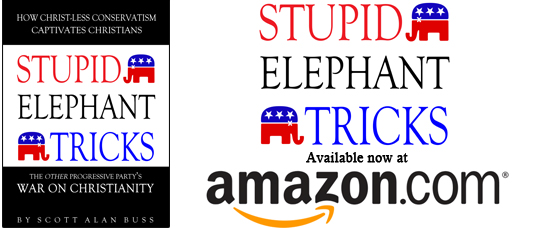 _____________________________________________________
The Beginning of Knowledge: Christ as Truth in Apologetics is an approachable, easy to read introduction to Christ-centered apologetics: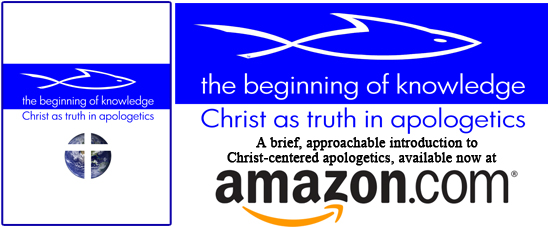 _____________________________________________________
Apathetic Christianity: The Zombie Religion of American Churchianity explores the tragic true horror story of all-American dead religion masquerading as Christianity: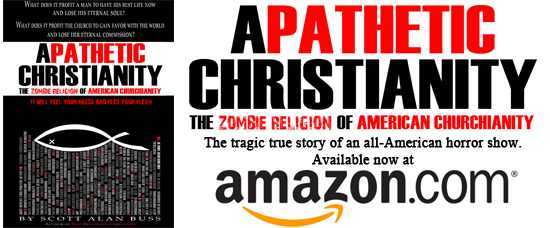 _____________________________________________________
On Education is a compilation of some of the most provocative and compelling Fire Breathing Christian articles on the subject of children's education: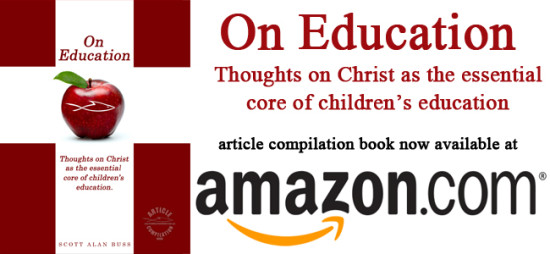 _____________________________________________________
There Is No "God-Given Right" To Worship False Gods is a compilation of some of the most provocative Fire Breathing Christian articles on the subject of America's embrace of a satanic approach to religious liberty: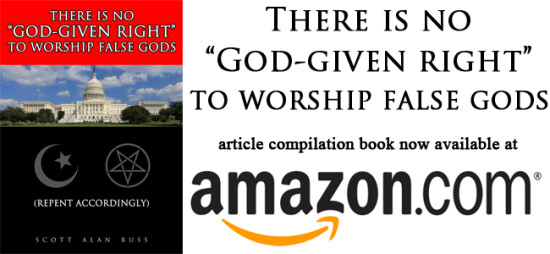 _____________________________________________________
Fire Breathing Christians – The Common Believer's Call to Reformation, Revival, and Revolution is the book that first presented the FBC mission to apply the Gospel-fueled Great Commission in every realm of God's creation: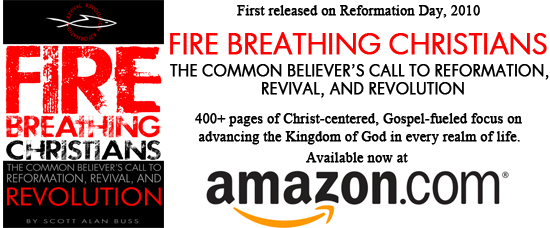 _____________________________________________________
An alternate white cover version of Fire Breathing Christians is available:

_____________________________________________________
There is also an alternate black cover version of Fire Breathing Christians:

Finally, here are a few good intro/reminder links for those of you who are new to Fire Breathing Christian and curious about exactly what's goin' on 'round here:
What are you, some kind of [insert label here] or something?!
What's with that shark-fishie graphic thing?
Intro to Fire: The Power and Purpose of the Common Believer
When the Bible gets hairy. (Or: Is it right for men to have long hair?)
And especially this one: Never forget that apart from God's grace you and I are complete morons.