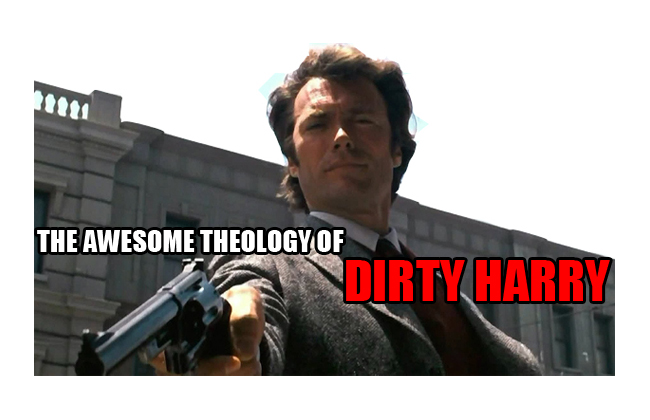 "A man's got to know his limitations."
~ Detective Harry Callahan, Magnum Force (1973)
.
Truer words have never been spoken.
And truer words have never been lost in the fog following a barrage of precisely placed rounds from a .44 Magnum.
But there they stand nonetheless, those powerfully humbling words, haunting and reminding us to this day.
"A man's got to know his limitations."
While few may regard "Dirty Harry" Callahan for his deep theological prowess, the good(?) detective here actually serves as a reminder of a handful of profound, unbreakable, and beautiful biblical truths:
So it is that God owns even Dirty Harry and will use him perfectly to convey truth. Often times by way of contrast and freely chosen futile opposition. And at other times through "accidental" affirmation of the beautiful truths of Scripture, like…"A man's got to know his limitations."
Okay, so maybe this is more like "the unintentionally (and quite infrequently) awesome theology of Dirty Harry", but you get the point. And it's an important point to get.
Art, film, fiction, drama, science, technology, law, politics, guns, ammo and everything else belong to God. They are all His property.
His Nature as lovingly, perfectly, and sufficiently revealed in His Word is the binding reality throughout all of His creation.
His command to repent, believe, and submit to His Son as King in practice is something that must be embraced in order to find any true and lasting goodness in any realm of His creation.
Any time that "We the People" think we have a better way or a more "realistic" approach to anything in God's creation than that which is lovingly and clearly prescribed in His Word, we are buying into the lie of pride. (See: Note to 'Merica: There is no "God-given right" to worship false gods. Repent accordingly.)
A man's got to know his limitations.
So let's repent and believe accordingly.
Thanks for the reminder, Detective Callahan.
---
If you've benefitted from the work done at Fire Breathing Christian, we ask that you
consider financially supporting the cause. You can do this in one of three ways: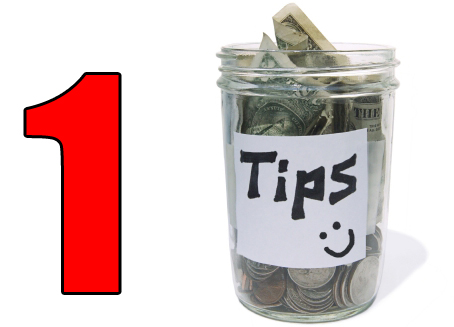 You can drop a few bucks in the tip jar by making a one-time donation through PayPal.

You can make a regular contribution by joining our monthly support team.

You can use our Amazon.com affiliate link every time you order anything at Amazon.com.
We depend on God's provision through His faithful people.
Thank you for supporting Fire Breathing Christian!
---

Please check out our video channel and our news satire site.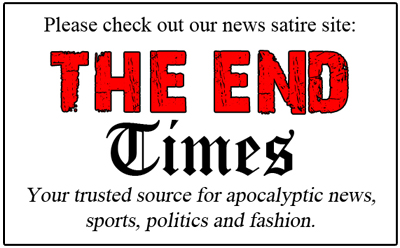 ---
You can also help support the Fire Breathing Christian mission by checking out these books:
Stupid Elephant Tricks – The Other Progressive Party's War on Christianity takes a painful but much needed look at how Christ-less "conservatism" has captivated Christians and co-opted them into helping march the culture ever deeper into darkness: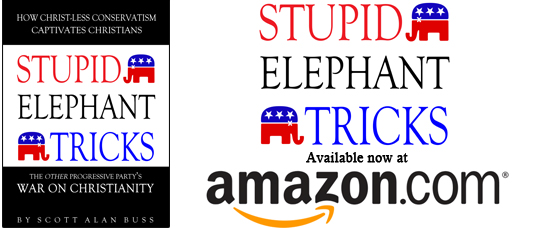 _____________________________________________________
The Beginning of Knowledge: Christ as Truth in Apologetics is an approachable, easy to read introduction to Christ-centered apologetics: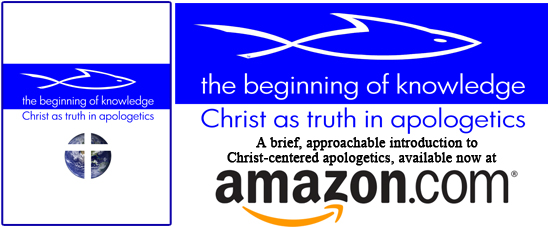 _____________________________________________________
Apathetic Christianity: The Zombie Religion of American Churchianity explores the tragic true horror story of all-American dead religion masquerading as Christianity: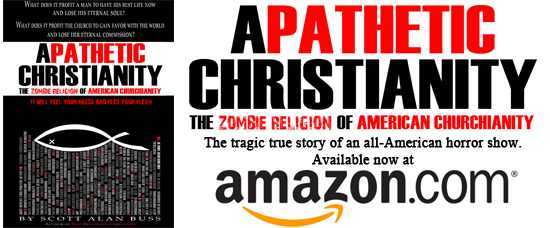 _____________________________________________________
On Education is a compilation of some of the most provocative and compelling Fire Breathing Christian articles on the subject of children's education: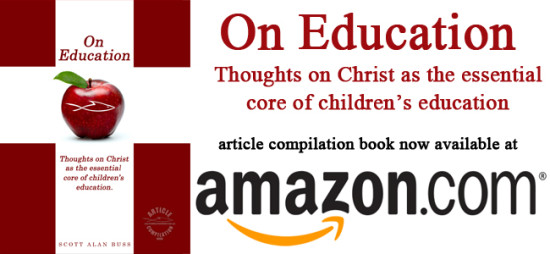 _____________________________________________________
There Is No "God-Given Right" To Worship False Gods is a compilation of some of the most provocative Fire Breathing Christian articles on the subject of America's embrace of a satanic approach to religious liberty: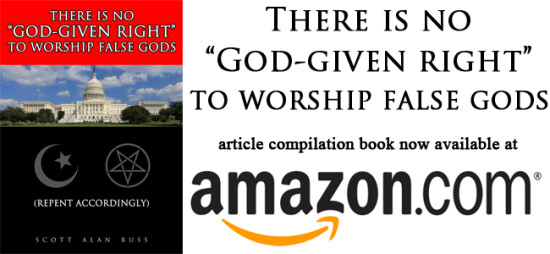 _____________________________________________________
Fire Breathing Christians – The Common Believer's Call to Reformation, Revival, and Revolution is the book that first presented the FBC mission to apply the Gospel-fueled Great Commission in every realm of God's creation: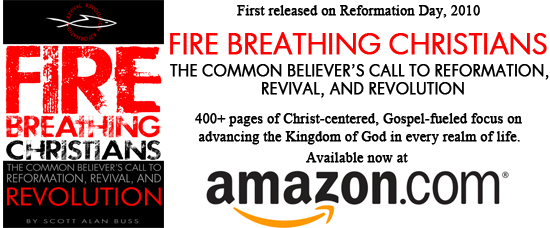 _____________________________________________________
An alternate white cover version of Fire Breathing Christians is available:

_____________________________________________________
There is also an alternate black cover version of Fire Breathing Christians:

Finally, here are a few good intro/reminder links for those of you who are new to Fire Breathing Christian and curious about exactly what's goin' on 'round here:
What are you, some kind of [insert label here] or something?!
What's with that shark-fishie graphic thing?
Intro to Fire: The Power and Purpose of the Common Believer
When the Bible gets hairy. (Or: Is it right for men to have long hair?)
And especially this one: Never forget that apart from God's grace you and I are complete morons.