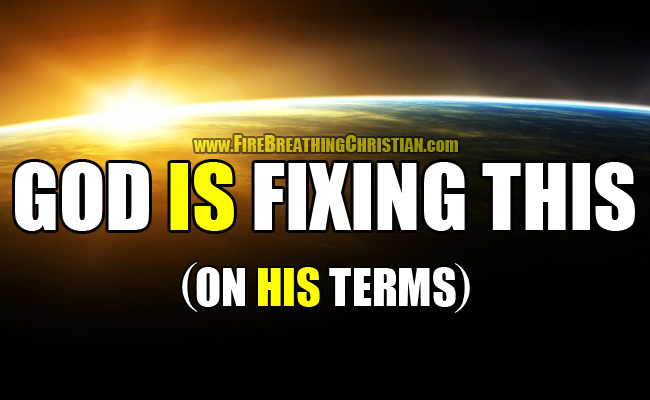 As if we needed yet another sign that American culture is both presently under the wrath of God and begging for more, we got the following gem this week from The New York Daily News: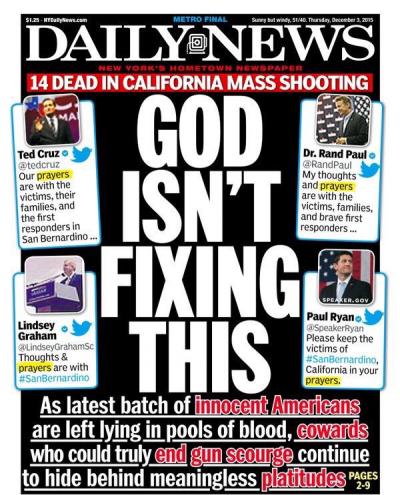 To which a biblically literate person might well respond: God is fixing this, and perfectly so.
An American culture that believes its people to have the "right" to openly worship any false god they like has no business wondering why Muslims just shot up a bunch of people in California. A culture claiming the "right" to openly worship false gods should instead be thankful that the one true God hasn't used whatever means He chooses (including Muslims and other anti-Christian groups, which He has used throughout history to deliver His judgment) to snuff out each and every rebellious person in the land instantly. That would be just and right. (See: Note to 'Merica: There is no "God-given right" to worship false gods. Repent accordingly.)
An American culture that defends the "right" of mass baby butchering facilities to function openly all across the fruited plain so that people might exercise their "right" to child sacrifice for convenience and/or profit is not a culture with any claim to anything good from God at all. Such a culture should only marvel that He has not already blotted it out entirely. (See: Selling murdered baby parts in America? Sure. Why not?)
An American culture that believes "We the People" are capable of creating our own laws, economics, and entertainment as we see fit apart from submission to His clearly revealed will is a culture with no reason to think it's due anything better than the wrath of the very God it so proudly spurns.
An American culture loaded with and led by professing Christians who will not have Christ to rule over their law, economics, business, art, or education any more than their more openly Pagan counterparts is not a culture that has any basis for expecting anything better than the full force of God's judgment to come down upon it. (See: Presuppositional Law: Where we begin with law determines where we end.)
In this context we shouldn't be surprised at anything horrible that's happening in the land.
We should only be surprised that it isn't much worse.
We should be thankful for God's grace that it isn't anywhere near as bad as we deserve for it to be.
God is fixing this.
Perfectly, completely, on His schedule, and to the maximum eternal benefit of His people:
And we know that for those who love God all things work together for good, for those who are called according to his purpose. For those whom he foreknew he also predestined to be conformed to the image of his Son, in order that he might be the firstborn among many brothers. And those whom he predestined he also called, and those whom he called he also justified, and those whom he justified he also glorified. God's Everlasting Love What then shall we say to these things? If God is for us, who can be against us?
~ Romans 8:28-31 (emphasis added)
He is fixing this in a way that will ultimately remove all rebellion and sin from this land and every other.
He is even now purging lawlessness from His creation in accordance with His Gospel-fueled Great Commission as fueled by the work of His Son on the cross (see: Colossians 1:15-20 and Matthew 28:18-20).
"Repent, for the kingdom of heaven is at hand." That's the crystal clear command of King Jesus to all who live in His creation (see: Matthew 4:17).
"The times of ignorance God overlooked, but now he commands all people everywhere to repent," is a thematic proclamation of His Word (see: Acts 17:30).
All enemies of Christ are being put under His foot through the power of His Gospel:
The LORD says to my Lord: "Sit at my right hand, until I make your enemies your footstool."
~ Psalm 110:1 (emphasis added)
The nations are being made His heritage and the ends of the earth are being made His possession:
Why do the nations rage and the peoples plot in vain? The kings of the earth set themselves, and the rulers take counsel together, against the LORD and against his Anointed, saying, "Let us burst their bonds apart and cast away their cords from us." He who sits in the heavens laughs; the Lord holds them in derision. Then he will speak to them in his wrath, and terrify them in his fury, saying, "As for me, I have set my King on Zion, my holy hill." I will tell of the decree: The LORD said to me, "You are my Son; today I have begotten you. Ask of me, and I will make the nations your heritage, and the ends of the earth your possession. You shall break them with a rod of iron and dash them in pieces like a potter's vessel." Now therefore, O kings, be wise; be warned, O rulers of the earth. Serve the LORD with fear, and rejoice with trembling. Kiss the Son, lest he be angry, and you perish in the way, for his wrath is quickly kindled. Blessed are all who take refuge in him.
~ Psalm 2 (emphasis added)
All cultures built on lies and flattery (hello, 'Merica) will be cut down. All cultures who proudly reject the notion of anyone being Master over them will be ground to dust. All cultures built upon greed and lust will be purged from His land and those who proclaim vulgarity and encourage the perversion of His creation (including law, economics, government, art, etc.) will be dealt with decisively:
Save, O LORD, for the godly one is gone; for the faithful have vanished from among the children of man. Everyone utters lies to his neighbor; with flattering lips and a double heart they speak. May the LORD cut off all flattering lips, the tongue that makes great boasts, those who say, "With our tongue we will prevail, our lips are with us; who is master over us?" "Because the poor are plundered, because the needy groan, I will now arise," says the LORD; "I will place him in the safety for which he longs." The words of the LORD are pure words, like silver refined in a furnace on the ground, purified seven times. You, O LORD, will keep them; you will guard us from this generation forever. On every side the wicked prowl, as vileness is exalted among the children of man.
~ Psalm 12 (emphasis added)
This Jesus God raised up, and of that we all are witnesses. Being therefore exalted at the right hand of God, and having received from the Father the promise of the Holy Spirit, he has poured out this that you yourselves are seeing and hearing. [34] For David did not ascend into the heavens, but he himself says, "'The Lord said to my Lord, "Sit at my right hand, until I make your enemies your footstool."'
~ Acts 2:32-35 (emphasis added)
That's where this is all going.
That's what God is doing.
He is fixing His creation.
On His terms.
Perfectly, completely, and right on schedule.
So when pouting or wondering or even praying that God "fix things", be careful what you wish for. (See: 2 Corinthians 13:5 and Roaring into Post-America Christianity.)
May we each repent, believe and live accordingly, all by His grace, all for His glory, and all to our eternal benefit.
~
(Since my family is working through a residential move from one rental to another this weekend, I will be unable to post any more this weekend. I hope to be back up and running by Monday. I didn't think I'd have the chance to get anything posted today, but the "God Isn't Fixing This" line was…inspiring. Thank you for your continued prayers, patience, and support! "See ya" Monday, Lord willing!)
---
If you know of anyone who might appreciate this post, please share it. If you'd like to see articles like this continue, please click here to help.
Please also "like" us on Facebook, "+" us on Google+, follow us on Twitter and feel free to sign up for new articles by email using the buttons in the upper right corner of the FBC home page.
Check out The Fire Breathing Christian Podcast too, and see the latest books at R3VOLUTION PRESS, the latest designs at Fire Breathing Tees and the latest memes at the Fire Breathing Memes page.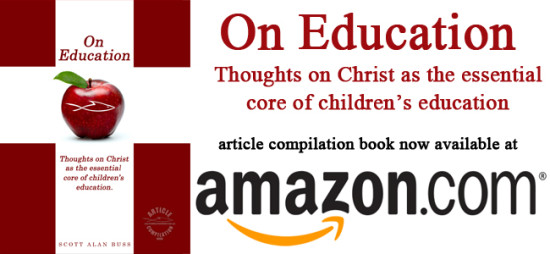 _____________________________________________________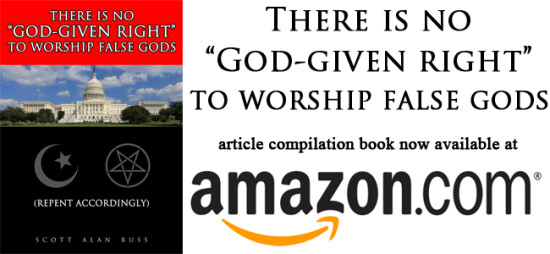 Finally, here are a few good intro/reminder links for those of you who are new to Fire Breathing Christian and curious about exactly what's goin' on 'round here:
What are you, some kind of [insert label here] or something?!
What's with that shark-fishie graphic thing?
Intro to Fire: The Power and Purpose of the Common Believer
When the Bible gets hairy. (Or: Is it right for men to have long hair?)
And especially this one: Never forget that apart from God's grace you and I are complete morons.
Thank you for your support!