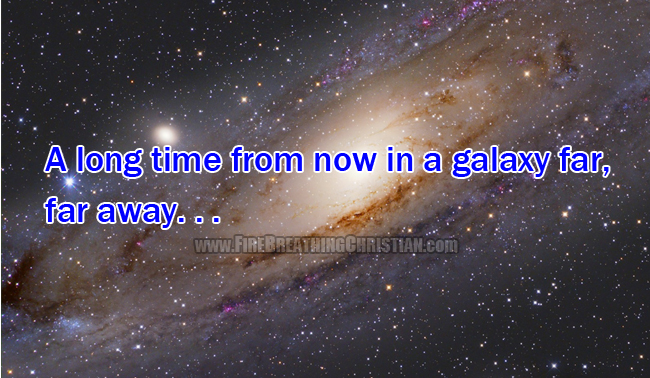 A long time from now in a galaxy far, far away (and in every galaxy in all of creation, come to think of it)…
All evil empires will have been completely vanquished and long faded from the scene…
The LORD said to me, "You are my Son;
today I have begotten you.
Ask of me, and I will make the nations your heritage,
and the ends of the earth your possession.
You shall break them with a rod of iron
and dash them in pieces like a potter's vessel."
~ Psalm 2:7-9
All enemies of King Jesus will have been made His footstool in accordance with the will of the Father through His Spirit-filled people proclaiming and applying His perfect Word by the power of His Gospel-fueled Great Commission…
The LORD says to my Lord:
"Sit at my right hand,
until I make your enemies your footstool."
~ Psalm 110:1
And Jesus came and said to them, "All authority in heaven and on earth has been given to me. Go therefore and make disciples of all nations, baptizing them in the name of the Father and of the Son and of the Holy Spirit, teaching them to obey all that I have commanded you. . ."
~ Matthew 28:18-20
Every knee in creation will have long bowed to Him…and will never cease in doing so…
Therefore God has highly exalted him and bestowed on him the name that is above every name, so that at the name of Jesus every knee should bow, in heaven and on earth and under the earth, and every tongue confess that Jesus Christ is Lord, to the glory of God the Father.
~ Philippians 2:9-11
Every tongue in creation will have long proclaimed Him Lord and Master over all…
. . . for it is written, "As I live, says the Lord, every knee shall bow to me,
and every tongue shall confess to God."
~ Romans 14:11
Art, law, politics, economics, drama, humor, technology, science, literature, and everything else will have been completely reconciled to Christ and restored through the power of His work on the cross…
For by him all things were created, in heaven and on earth, visible and invisible, whether thrones or dominions or rulers or authorities—all things were created through him and for him. And he is before all things, and in him all things hold together. And he is the head of the body, the church. He is the beginning, the firstborn from the dead, that in everything he might be preeminent. For in him all the fullness of God was pleased to dwell, and through him to reconcile to himself all things, whether on earth or in heaven, making peace by the blood of his cross.
~ Colossians 1:16-20
Law, justice, liberty, freedom, joy, peace, security, and happiness will be certain and true, as they will rest in Him completely in all practice at all times in all places in His reconciled and restored creation…
Commerce will flourish throughout an ever-expanding civilization and Christ-centered economy, unencumbered by sin…
Art and science will be endlessly pursued, polished, and honed in a manner that brings glory to God and joy to His people, unencumbered by sin…
Technology will relentlessly improve and enable never-ending God-glorifying adventures and breakthroughs, unencumbered by sin… (See also: Enterprise, Falcon, or Galactica? What will Christians use to explore the restored cosmos? and Why All Christians Should Own Robots.)
Creation will be explored, enjoyed, and cultivated without end by God's restored image bearers, unencumbered by sin…
A long time from now, in a galaxy far, far away (or perhaps even in this one we live in now)…we (who are Christians) will each be somewhere doing something important and glorifying to God.
We will be active. We will be engaged. We will be building, singing, painting, writing, planning, developing, and striving to pursue everything that God is revealing about Himself to us in every realm and aspect of His creation, all by His grace, all for His glory, and all to our eternal joy and benefit.
This adventure will never end, and it'll only improve as it goes on.
This is not science fiction.
This is Christian fact.
Blessed be the God and Father of our Lord Jesus Christ, who has blessed us in Christ with every spiritual blessing in the heavenly places, even as he chose us in him before the foundation of the world, that we should be holy and blameless before him. In love he predestined us for adoption as sons through Jesus Christ, according to the purpose of his will, to the praise of his glorious grace, with which he has blessed us in the Beloved. In him we have redemption through his blood, the forgiveness of our trespasses, according to the riches of his grace, which he lavished upon us, in all wisdom and insight making known to us the mystery of his will, according to his purpose, which he set forth in Christ as a plan for the fullness of time, to unite all things in him, things in heaven and things on earth.
~ Ephesians 1:3-10
And he who was seated on the throne said, "Behold, I am making all things new."
~ Revelation 21:5
The active, engaged Christian life described here isn't something that begins later or "a long time from now" in galaxies restored and reconciled by the work of the cross.
It began long ago, actually, and it is here for us now, on this side of the cosmos-wide restoration to come.
We are to be engaged, active, committed, and relentless in our pursuit and application of God's glory in every realm right here and now in accordance with His Gospel-fueled Great Commission. That's how we get from where we are now to the beautiful reconciled, restored creation to come, all by God's grace.
This is our present mission.
This is our present challenge.
This is our present adventure.
While the long term picture painted in Scripture is far more supercool and inspiring than the greatest of Star Wars flicks could ever hope to be (and I'm a fan of those flicks, in case you're wondering), we cannot allow ourselves to be distracted from the work, calling, and infinitely greater adventure that is upon us now.
We cannot fall into the passive, apathetic mode that has captivated American Christians for generations as they shirk the hard work they've been commanded to do in favor of a lazy, weak, Rapture-fueled escapist approach that has "Christians" preemptively surrendering the culture and all therein while holing up in a corner trying to ride out life as comfortably as possible, waiting for Jesus to both whisk 'em away from their responsibility and come finish the work that He has commanded and equipped them to do. (See: Encouragement from Satan.)
We cannot buy into the modern neo-Gnosticism that has swept over our professing Christian subculture, painting the physical world as inherently bad and unworthy of the reconciliation that Christ has clearly ordained for it by His work on the cross. (See: The devil only holds what we leave in his hands.)
Clearly, we have a lot of work to do. (See: Man up, buttercup. Rome wasn't conquered in a day.)
Clearly, we have a lot of repenting and reforming to do.
And clearly this mission could take a while to complete…even just the early phase of reconciliation. (See: What if we are living in early Church history?)
But isn't that awesome?!
Isn't it incredible?!
Isn't it infinitely inspiring, encouraging, and invigorating to know that He has chosen us for these tasks and has equipped us with all that we need to complete them?
Isn't it awe-inspiringly amazing to know that He has each and every one of us exactly where and when He wants us to play our roles in this matchlessly supercool eternal adventure?
I say all of that to say this: Happy Star Wars Episode VII Day!
Enjoy it along with everything else that He owns.
And get to work…with all the joy and excitement warranted by the matchless mission we've been given.
---
If you know of anyone who might appreciate this post, please share it. If you'd like to see articles like this continue, please click here to help.
Please also "like" us on Facebook, "+" us on Google+, follow us on Twitter and feel free to sign up for new articles by email using the buttons in the upper right corner of the FBC home page.
Check out The Fire Breathing Christian Podcast too, and see the latest books at R3VOLUTION PRESS, the latest designs at Fire Breathing Tees and the latest memes at the Fire Breathing Memes page.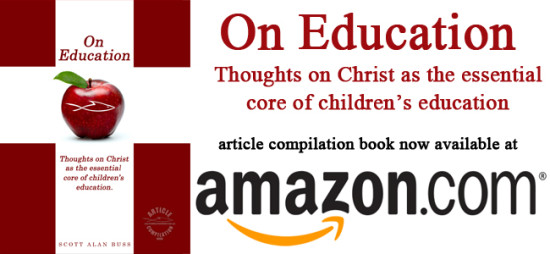 _____________________________________________________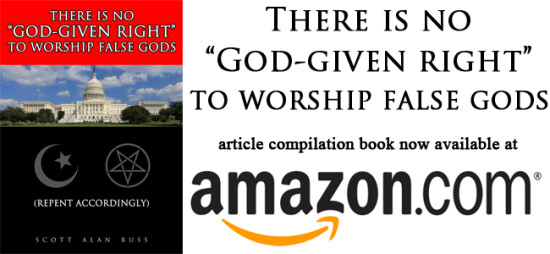 Finally, here are a few good intro/reminder links for those of you who are new to Fire Breathing Christian and curious about exactly what's goin' on 'round here:
What are you, some kind of [insert label here] or something?!
What's with that shark-fishie graphic thing?
Intro to Fire: The Power and Purpose of the Common Believer
When the Bible gets hairy. (Or: Is it right for men to have long hair?)
And especially this one: Never forget that apart from God's grace you and I are complete morons.
Thank you for your support!