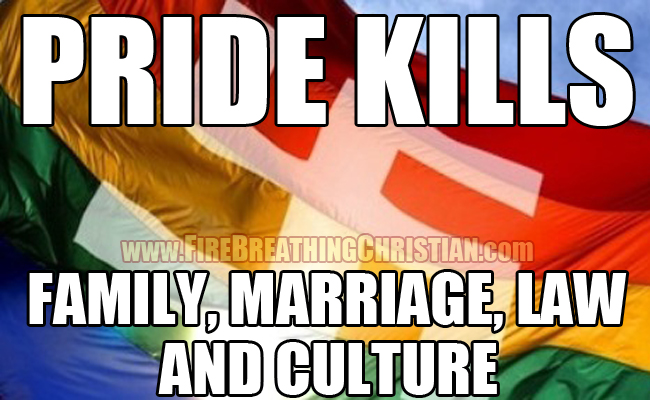 Who defines family?
Who defines marriage?
Who defines law?
Who rules the culture through control of these things?
The fight for each of these vital concepts is raging on many fronts across the smoldering American cultural battlefield, and the contest for law, family, marriage and culture will be reaching a critical point this week in Tennessee.
Last week in The opportunity to stand for law, marriage, and family RIGHT NOW in Tennessee, we chronicled the launch of what has come to be known as the "Tennessee Natural Marriage Defense Act":
The Bill in question is HB1412 (on the House side; SB1437 in the Senate), also known as the "Tennessee Natural Marriage Defense Act", which clearly states the policy of Tennessee to defend natural marriage between one man and one woman regardless of any court decision to the contrary.
Establishment Republicans and many of their more obviously anti-Christian Democrat co-conspirators are already opposed to this.
Media tools and mouthpieces of the Pagan Political Right and Pagan Political Left are already opposed to it as well.
Battle lines have formed. Anti-Christian activists. "experts", political leaders and Gaystapo forces of all sorts are motivated and engaged to win the day for their gods.
Like it or not and ready or not, this week will likely see a clash of spiritual forces in Nashville, where a battle of significance will be fought for the soul of our culture.
The question then for Christians is, as always: What are we going to do about it?
Are we willing to act in defense of law, family, and marriage?
Are we willing to stand firmly against judicial lawlessness and tyranny?
Are we willing to use the time, treasure, and tools that God has given us here and now to stand clearly and uncompromisingly for His creations of law, family and marriage?
Put another way: Are we willing to put everything on the line?
Or are we just gonna whine and pout while actually doing precious little to win these battles…as usual!?
It's time to stand.
It's time to act.
It's time to repent, believe, and find salvation in Christ for family, marriage, law and culture.
It's time to bring the fear of the Lord back to the political realm in America.
To that end, there will be a "Tennessee Interposition Day" rally in support of HB1412 all day tomorrow (Tuesday, January 19, from 9 a.m. to 3 p.m.) in Nashville. You can find out more about the event here.
This all leads up to Wednesday's presentation of HB1412 before the Civil Justice Subcommittee at 3 p.m. (Just to be clear: The rally is all day Tuesday; the hearing is on Wednesday afternoon. You can read more about this in last week's Two things to pray about, please.)
Anyone able to attend either or both of these events is strongly encouraged to do so.
For those unable to attend, please pray…and prepare for the next battle.
Soli Deo gloria…and let's roll!
---
If you know of anyone who might appreciate this post, please share it. If you'd like to see articles like this continue, please click here to help.
Please also "like" us on Facebook, "+" us on Google+, follow us on Twitter and feel free to sign up for new articles by email using the buttons in the upper right corner of the FBC home page.
Check out The Fire Breathing Christian Podcast too, and see the latest books at R3VOLUTION PRESS, the latest designs at Fire Breathing Tees and the latest memes at the Fire Breathing Memes page.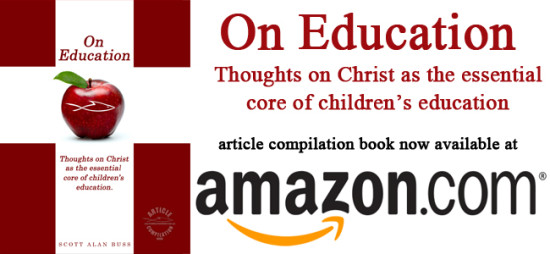 _____________________________________________________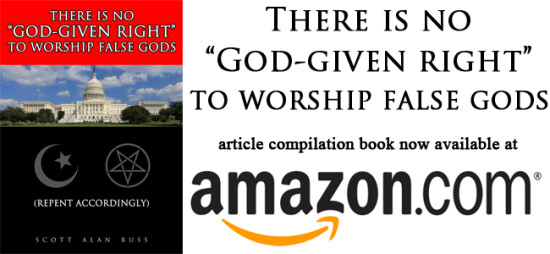 Finally, here are a few good intro/reminder links for those of you who are new to Fire Breathing Christian and curious about exactly what's goin' on 'round here:
What are you, some kind of [insert label here] or something?!
What's with that shark-fishie graphic thing?
Intro to Fire: The Power and Purpose of the Common Believer
When the Bible gets hairy. (Or: Is it right for men to have long hair?)
And especially this one: Never forget that apart from God's grace you and I are complete morons.
Thank you for your support!