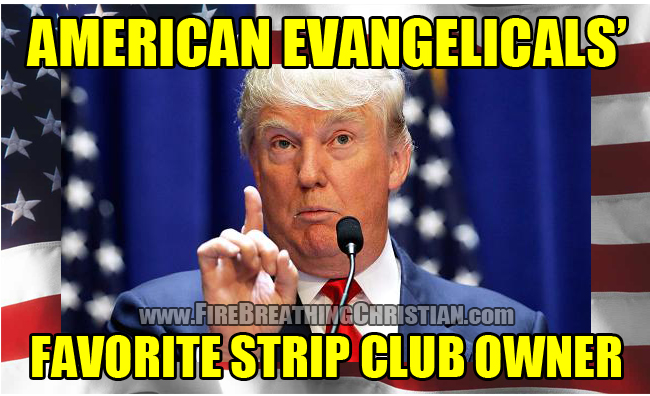 So American evangelicals have found their strip club owner!
They've found the one strip club owner capable of saving the culture.
They've found the one strip club owner able to "Make America Great Again!"
At least that's the proclamation of one Jerry Falwell Jr., who, according to various reports published today, has decided that Donald Trump is the one strip club owner great and successful and awesome enough to lead us back to the promised land of American greatness…whatever that even means anymore.
Here's how The Washington Post opened its coverage of Falwell Jr.'s headlong plunge into Trump's particular brand of explicitly anti-Christian American Statism:
Liberty University president Jerry Falwell Jr., the son of the late televangelist, endorsed Donald Trump on Tuesday, giving the Republican front-runner the blessing of one of the evangelical community's biggest names just days before the Iowa caucuses.
In a statement, Falwell called Trump "a successful executive and entrepreneur, a wonderful father and a man who I believe can lead our country to greatness again."
This comes on the heels of our own post from earlier this morning, in which we chronicled The Donald's proudly held position of "very successful" casino and strip club owner. (Check out Two Corinthians and Donald Trump walk into a bar… for more painful, tragic/comedic details on that one.)
article continues below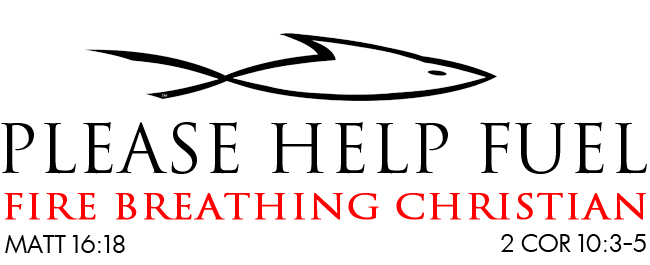 The Post's piece continued:
Falwell's move has long been expected since he has showered praise on the billionaire in recent weeks and developed a rapport with him. But the timing of the formal announcement is significant, coming as Trump and Ted Cruz compete intensely in Iowa for the support of social conservatives.
. . . Trump's appeals to religious voters, however, have gone beyond splashy endorsements. On the campaign trail in Iowa, he now begins rallies with a prayer. In Sioux City and Pella, the prayer was offered by Dallas megachurch pastor Robert Jeffress. And on Sunday, Trump attended a Presbyterian service where he met with churchgoers and posed for pictures.
Ah…I see…so since the "very successful" strip-club owner's rallies now begin with prayer, it's all good.
Great, even!
Nobody has to actually repent of anything so flagrantly anti-Christian and openly destructive to the culture as, say, owning a strip club. Or routinely "trading up" wives. Or openly embracing the anti-Christian religion of Statism with its perpetual warfare/welfare system of "helpful" bondage.
They just need to pray before rallies, spout the pagan right political bilge preferred over Scripture by 90+% of professing "conservative Christians" in America, and said evangelicals will line up for pics with their latest thoroughly pagan savior.
After all, we have to win! And The Donald's a winner! He is the one and only strip club owner capable, successful, and awesome enough to "Make America Great Again!"
Not by biblical standards of success, peace, prosperity and security, of course.
But by satanic ones.
Welcome to "conservative Christian" 'Merica…as brought to you by professing Christian leaders like Jerry Falwell Jr.
---
If you know of anyone who might appreciate this post, please share it. If you'd like to see articles like this continue, please click here to help.
Please also "like" us on Facebook, "+" us on Google+, follow us on Twitter and feel free to sign up for new articles by email using the buttons in the upper right corner of the FBC home page.
Check out The Fire Breathing Christian Podcast too, and see the latest books at R3VOLUTION PRESS, the latest designs at Fire Breathing Tees and the latest memes at the Fire Breathing Memes page.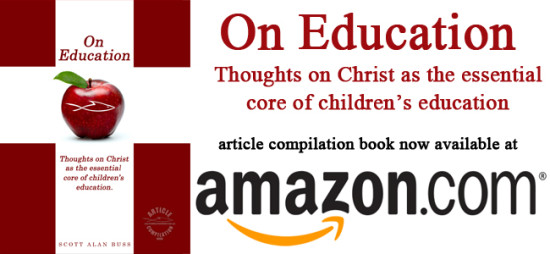 _____________________________________________________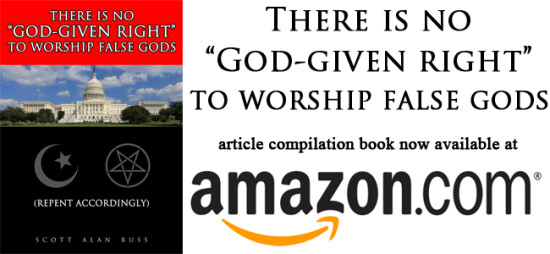 Finally, here are a few good intro/reminder links for those of you who are new to Fire Breathing Christian and curious about exactly what's goin' on 'round here:
What are you, some kind of [insert label here] or something?!
What's with that shark-fishie graphic thing?
Intro to Fire: The Power and Purpose of the Common Believer
When the Bible gets hairy. (Or: Is it right for men to have long hair?)
And especially this one: Never forget that apart from God's grace you and I are complete morons.
Thank you for your support!