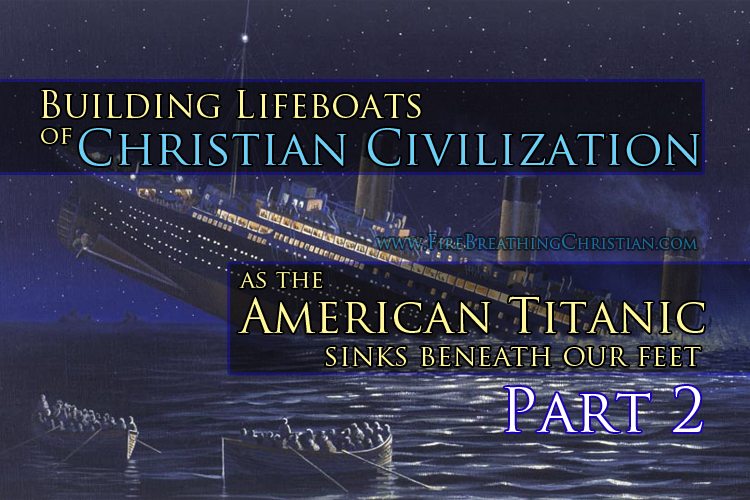 So what do we do now?
What do we as Christians in 2017 America do as the American Titanic – still swelling with pride and imagining itself to be unsinkable – breaks into pieces and disintegrates beneath our feet?
What do we do?
We build.
We build calmly – as though we actually believe that Christ is King (and is therefore in complete control).
We build confidently – as though we actually believe that Christ has already perfectly secured the victory that He's called and equipped us to carry out in time and space through His Gospel-fueled Great Commission.
And we build thankfully – as though we relish the fact that He has chosen us to advance His Kingdom in every realm of His creation, all by His grace, and all for His glory.
So yeah, we build.
And we love doing it.
That's the Big Idea anyway, however much such a concept may be shelved, sequestered, and even openly mocked these days by an American Churchianity committed to fearing everything but the Lord and pursuing everything but the Great Commission.
Even so, as the phony American "church" leads the American Titanic down to its watery grave, we build.
The true Church builds – on Christ's terms as recorded in His Word (all of it; the Bible is not a buffet).
We build what we've been called and equipped by our Lord to build right here and now in the time and place that He's placed us, with each of us having been purposefully positioned in specific places with specific skills, specific assets, and specific challenges.
As covered in Part 1 (Building Lifeboats Of Christian Culture As The American Titanic Sinks Beneath Our Feet) way back in June of 2016, each of us have been blessed with incredible opportunities to advance the Kingdom during the convulsive time in which we live. If you haven't yet read Part 1, please do so before rolling any further into this installment. (To read Part 1, click here.)
The basic idea for this ongoing series (which I hope to continue much more regularly than once a year or so if reader interest is there) is to share some of what my wife and I are learning and trying to implement in our specific (and ever changing) situation so that fellow Kingdom-builders might be a little more encouraged, a little more inspired, and a little better equipped to advance the Gospel-fueled Kingdom of Jesus in their unique situations.
While my family's context may be radically different from that of many who read this, the hope is that even in those instances the guiding biblical principles that we're aiming to apply (however imperfectly) will shine through clearly enough to, by God's grace, inspire others in different circumstances to grab hold and follow the Word where it leads them in their particular battles at their particular place on the front lines.
That's the Big Idea that we hope to help along.
One illustration used in Part 1 to help convey that idea was the image of a lifeboat.
Another point that we keyed on is that we are to be people of the Word.
These two concepts come together seamlessly when we realize that any lifeboat preserving any truly good thing in God's creation will be preserving and advancing an understanding of the thing in question by drawing from the Word of God as its source for understanding, applying, and advancing the thing in question.
So it is that any true lifeboat built to preserve a thing – like, for example: family – will draw its understanding of that thing from the very Nature of God as revealed in His Word. The lifeboat in question will be crafted in a manner that draws upon the Word of God as the source of all foundational truth where the thing being preserved is concerned, and it will seek to faithfully apply the Word of God in all areas of life so that the thing in question might thrive in God's creation.
This applies to all concepts and things that might be preserved in a lifeboat.
To preserve and advance true economics in 2017, we need lifeboats built around the biblical presentation of economics. The same goes for art, science, language, history, gaming, sports, and everything else.
The Christian worldview is comprehensive and the Gospel-fueled Great Commission is comprehensive because God's ownership and personal rfelationahip with His creation is comprehensive.
As such, the lifeboats that we as Christians build for the advance of true culture and civilization will always be rooted in the very personal Nature of our God, and comprehensively so.
This idea of God as the personal Author, Definer, Sustainer, and Director of all things in His creation (material and immaterial) is foundational to everything that we do.
It literally touches everything that we think, do, and interact with in His creation, and this beautiful truth should inspire us to supernatural levels of confidence, hope, peace, and joy no matter what challenges we may purposefully face at any particular moment in time.
article continues below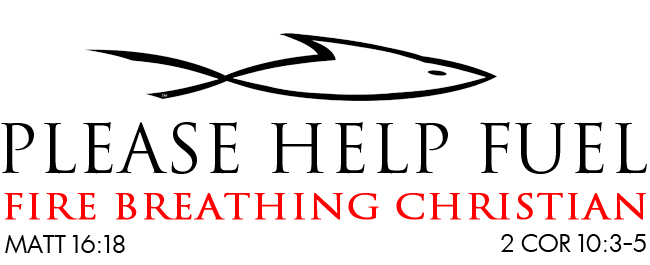 This ide of God's personal revelation defining everything in His creation is something we try to focus on here at FBC with some regularity.
Back in 2015 we considered the true nature and purpose of business and economics in a post entitled What is the primary goal of business? (Hint: It's NOT what Rush Limbaugh, CNBC, and Forbes are telling us.)
Here's a portion of that post that might be helpful as we consider how and why we are commanded and equipped by our Lord to build lifeboats of culture and civilization in His creation:
"What is the primary purpose and goal of business?
To glorify God.
Really?
Yeah, really.
And this doesn't just apply to "church businesses" or "Christian book store businesses" or "missionary support businesses" or even only to "online Christian blog businesses", for that matter. It applies to all business. The primary purpose and goal of all legitimate business and all legitimate economic activity anywhere at anytime in God's creation is to bring glory to God.
It's not to make a profit (as many Pagan Political Right Wing "experts" claim).
It's not to create jobs (as many Pagan Political Left Wing "experts" claim).
It's to glorify God and, by natural extension, to exalt, enrich, and expand His Kingdom.
Anytime we "forget" these things and make God-displacing idols of profits, jobs, or anything else, we fundamentally corrupt our approach to God's property of economics and we will suffer the consequences – economic and otherwise. It may take a while – generations, even – but ultimately there is no escaping the reality that God owns, defines, and sustains everything in His creation (see: Colossians 1:16-17) – including economics and business – and that anything in His creation can only be rightly pursued and applied in a lasting, truly profitable manner by pursuing and applying it in accordance with His Nature as revealed in His Word.
Another point worthy of reminder is that, contrary to the self-serving teachings of the world, all realms in God's creation are intimately connected to each other because they are all intimately connected with (and rooted in) Him. The idea that economic or business or political or legal activity can be pursued off in its own neatly sequestered little realm without necessarily being defined by or impacting other realms of life in God's creation is both preposterous and dangerous. Economic and business activity, when pursued in an anti-Christ spirit, naturally inspires and is connected to all manner of evils, many of which may not in and of themselves appear to be particularly economic in nature.
. . . the love of money is a root of all kinds of evils. . .
~ 1 Timothy 6:10
Money itself is not inherently evil. It is the love of money (above God) that is always evil and always destructive. When we love profit or jobs or material pursuits of any sort for any reason to the point that we make them the primary purpose of our business or economic activity, we are in great sin and we are practicing evil.
Money is a tool by which great things can be done to glorify God, enrich the lives of His people, and expand His Kingdom. He has provided us with the tools of economics, business, and money for these very purposes. A faithful, Christ-centered approach to business and economics will keep these things in their proper perspective at all times in all circumstances and trust in the Author of economics and business to provide all that is truly needed in any circumstance.
"No one can serve two masters, for either he will hate the one and love the other, or he will be devoted to the one and despise the other. You cannot serve God and money.
Therefore I tell you, do not be anxious about your life, what you will eat or what you will drink, nor about your body, what you will put on. Is not life more than food, and the body more than clothing? Look at the birds of the air: they neither sow nor reap nor gather into barns, and yet your heavenly Father feeds them. Are you not of more value than they? And which of you by being anxious can add a single hour to his span of life? And why are you anxious about clothing? Consider the lilies of the field, how they grow: they neither toil nor spin, yet I tell you, even Solomon in all his glory was not arrayed like one of these. But if God so clothes the grass of the field, which today is alive and tomorrow is thrown into the oven, will he not much more clothe you, O you of little faith? Therefore do not be anxious, saying, 'What shall we eat?' or 'What shall we drink?' or 'What shall we wear?' For the Gentiles seek after all these things, and your heavenly Father knows that you need them all. But seek first the kingdom of God and his righteousness, and all these things will be added to you."
~ Matthew 6:24-33
A faithful, Christ-centered approach to business and economics will demonstrate contentedness with whatever the Definer and Sustainer of economics and business perfectly chooses to provide to each of His precious people at any given moment in His creation of time:
. . . I have learned in whatever situation I am to be content. I know how to be brought low, and I know how to abound. In any and every circumstance, I have learned the secret of facing plenty and hunger, abundance and need. I can do all things through him who strengthens me.
~ Philippians 4:11-13
Please note that we are not being told here to only "be content" when we have little materially or when we are in material poverty. We are being told to be content and thankful in all circumstances, including when we have been purposefully given much in the way of material prosperity. We are to be thankful for material wealth when God provides it to us. We are to be thankful for the opportunity that such wealth provides to advance His Kingdom. We are not to fear or malign wealth and we are not to exalt material poverty to an enviable or somehow inherently "more spiritual" position. We are to thankfully and enthusiastically seize every opportunity through every circumstance that God provides so that we might advance His Kingdom in whatever way He makes for us at any given moment in time, all by His grace and all for His glory.
That's how business is do be done by His people here and now in His creation."
Since so much of what we focus on as we move along will be centered on economics and business, the centrality of Christ in business and economics – and the lordship of Christ over these realms – is vital to our understanding.
When we understand that He really has given each of us specific skills, interests, tools, assets, opportunities, and challenges so that His Kingdom might advance and His people might benefit, we are far better positioned to accomplish these great things with a real sense of purpose and confidence.
When we add in the fact that many of these specific skills, interests, tools, assets, opportunities, and challenges change over time as He works through His creations of time and history to bring different contexts our way, we will be better equipped to resist complacency and comfort as potential barriers to our seeing and seizing new opportunities that come along as we're blessed, in some instances, to live long lives on this side of eternity.
Now, at long last, lets begin to bring some of these Big Picture, macro-level ideas down to where the rubber meets the road right here and now.
In this context, there are two basic things we should make it a point to survey, study, and appreciate on a regular basis:
1. How is God is moving in Big Picture ways around us?
What technologies is He raising up? The quality, quantity, and rate of improvement in Kindgom-advancing technologies is truly awe-inspiring if we'll just take the time to notice. (For more on this, please read Four Family-Empowering Techs That Christians Should Master and Decentralization, the *real* Gospel, and how we'll soon wave buh-bye to Big Everything.)
What large-scale unbiblical systems are swaying and teetering under the weight of rebellion against His Nature as it defines all of His creation? (See: Public schools and other brick-and-mortar zombie dinosaur approaches to "education" delivery. For more on this, please read The Dying Dinosaur Of Centralized Education.)
We are been blessed to live in an age that will likely be defined by the radical decentralization of power in practically every area of life. We need to pay attention and seize the massive opportunities being heaped upon us even as God-hating cultures and civilizations unravels around us.
2. How is God moving in our specific place within the Big Picture? How is God moving in our individual lives and families and how do we best cultivate and use the tools and opportunities that He's giving us right here and now (wherever "here" is at any given time) to advance His Kingdom?
What talents, interests, skills, and passions has our Lord purposefully given us?
What challenges and obstacles has He purposefully provided us with so that we might grow closer to Him?
What assets (material and immaterial) has He brought into our possession, and how do we best use them to advance His Kingdom?
It's always important to remember that the Lord is every bit as interested in and in control of the Big Picture stuff as He is each and every individual person and situation occupying a particular place in that Big Picture.
As such, when we talk about "advancing the Kingdom", we're not talking about sacrificing, neglecting, or ignoring the "little things" (as we might measure them). Quite the contrary. Where human experiences under Christ in His creation are concerned, the Kingdom is primarily advanced from the grassroots up, to borrow a familiar contemporary expression. So it is that individual lives, families, and homes are of profound significance if we are to build the culture and civilization we've been called and equipped to build.
Our faithfulness must begin in our own lives, in our own families, in our own local church bodies, and in our local communities if we're to realize the Big Picture victories we've been equipped to achieve.
One of the most effective hooks used to lure away Christians from a Christ-centered, Kingdom-advancing, lifeboat-building mode is the idea that we can somehow tweak or fix the Titanic that's sinking under our feet rather than abandoning (or repenting of) it entirely. We're regularly tempted to believe that we  – especially in America – can "make Socialism work" by just doing it in a more American way.
We're told again and again – including by many "conservative Christian" leaders – that we can make public schools work, that we can make Social Security work, and that we can make any number of other overtly Marxist, unbiblical constructs work.
But these things cannot work in God's creation.
They cannot be fixed.
They cannot be tweaked into lasting productivity.
They are antithetical to His Nature and, as such, cannot ultimately produce anything but darkness, destruction, and death when they are pursued in His creation.
This applies to His property of economics, business, law, civil government, and everything else.
The Titanic of American (or any other flavor of) Socialism cannot be repaired.
It cannot be fixed.
It can only ultimately sink and drag those dependent upon it down into death.
Lifeboats aren't about repairing the sinking Titanic.
They're about escaping the death secured through a sinking Titanic.
They're about preserving good things that would otherwise be lost through dependence on the Titanic.
Recognizing this is very important, to say the least.
The more we secure this truth at the foundation of our thinking, the less inclined we will be to even consider the endless pitches for tweaked Socialism that regularly come our way, often from leaders and "experts" who self-identify as conservative Christians.
Understanding and embracing basic truths like the sovereignty of God over all of His creation (material and immaterial) and the purposefulness of where He has placed each and every one of us is essential if we're going to think rightly and pursue profitably this idea of building lifeboats of true culture and civilization.
With Part 2 getting a little long here, I'll look forward to Part 3 as a place to begin chronicling my family's path up to this point, where we're at now, and what we hope (and are planning as best we're able) to achieve in both the short- and long-term future.
With my job, commute, and additional projects taking up so much time these days, it may be a bit before I get into that Part 3, but I hope to get to it in weeks (or maybe even days) rather than in the months that came between Parts 1 and 2.
In the meantime, I hope that the ideas shared here will provoke some Kingdom-focused thought and action in your life, wherever it is that God has placed you at this particular point in His creations of time and history.
Thank you for your patience with this less structured, more rambling approach to things, and thank you for your interest in building lifeboats of Christ-centered culture and civilization!
---
If you've benefitted from the work done at Fire Breathing Christian, we ask that you
consider financially supporting the cause. You can do this in one of three ways: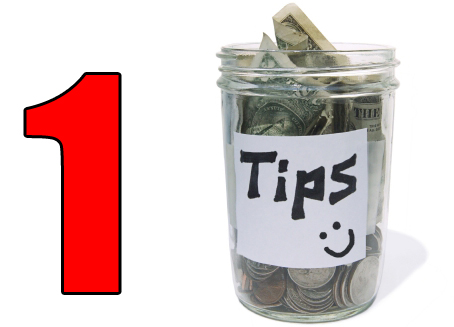 You can drop a few bucks in the tip jar by making a one-time donation through PayPal.

You can make a regular contribution by joining our monthly support team.

You can use our Amazon.com affiliate link every time you order anything at Amazon.com.
We depend on God's provision through His faithful people.
Thank you for supporting Fire Breathing Christian!
---

Please check out our video channel and our news satire site.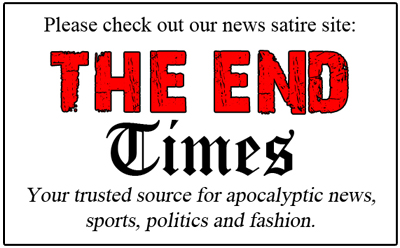 ---
You can also help support the Fire Breathing Christian mission by checking out these books:
Stupid Elephant Tricks – The Other Progressive Party's War on Christianity takes a painful but much needed look at how Christ-less "conservatism" has captivated Christians and co-opted them into helping march the culture ever deeper into darkness: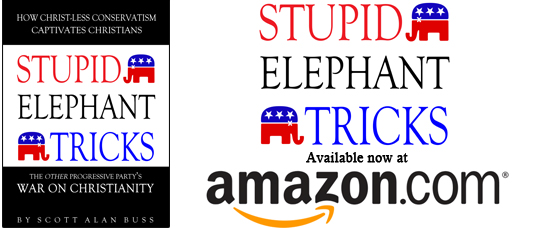 _____________________________________________________
The Beginning of Knowledge: Christ as Truth in Apologetics is an approachable, easy to read introduction to Christ-centered apologetics: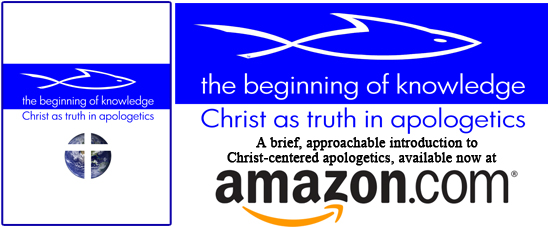 _____________________________________________________
Apathetic Christianity: The Zombie Religion of American Churchianity explores the tragic true horror story of all-American dead religion masquerading as Christianity: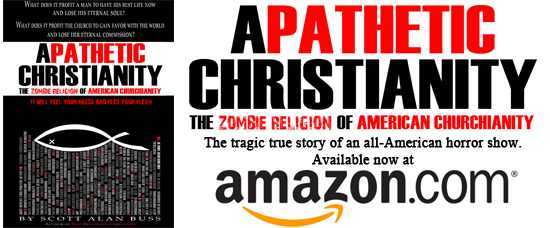 _____________________________________________________
On Education is a compilation of some of the most provocative and compelling Fire Breathing Christian articles on the subject of children's education: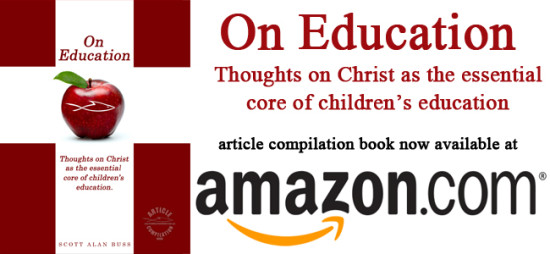 _____________________________________________________
There Is No "God-Given Right" To Worship False Gods is a compilation of some of the most provocative Fire Breathing Christian articles on the subject of America's embrace of a satanic approach to religious liberty: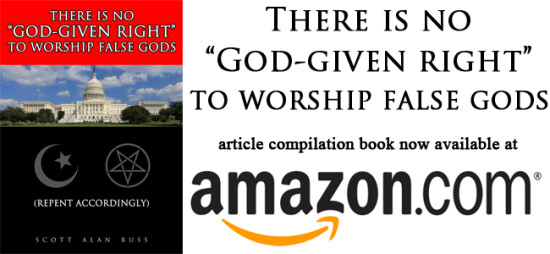 _____________________________________________________
Fire Breathing Christians – The Common Believer's Call to Reformation, Revival, and Revolution is the book that first presented the FBC mission to apply the Gospel-fueled Great Commission in every realm of God's creation: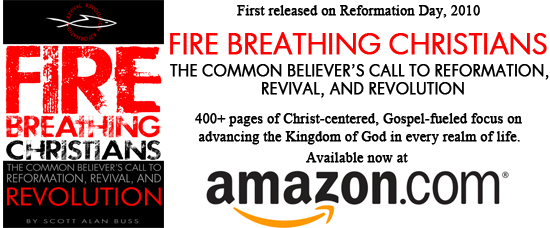 _____________________________________________________
An alternate white cover version of Fire Breathing Christians is available:

_____________________________________________________
There is also an alternate black cover version of Fire Breathing Christians:

Finally, here are a few good intro/reminder links for those of you who are new to Fire Breathing Christian and curious about exactly what's goin' on 'round here:
What are you, some kind of [insert label here] or something?!
What's with that shark-fishie graphic thing?
Intro to Fire: The Power and Purpose of the Common Believer
When the Bible gets hairy. (Or: Is it right for men to have long hair?)
And especially this one: Never forget that apart from God's grace you and I are complete morons.