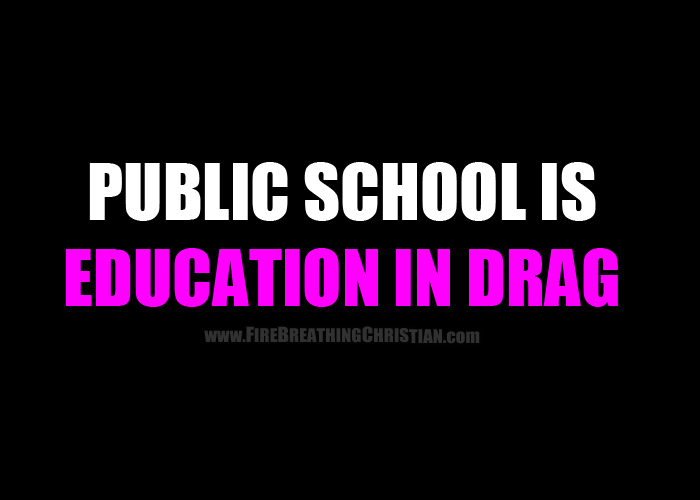 If you thought that something like a literal drag queen erotic dance performance at a public school talent show would be enough to get parents to yank their kids from public school, you'd be wrong.
Oh, but don't worry, the parents in question were "horrified". They were "outraged".
Like they always are when they hear about or experience something like a drag queen dance in front of elementary school kiddies.
But they never seem to be "horrified" or "outraged" enough to actually repent of having ever sent their kids into such a satanic hellhole for worldview training, do they?
Nope.
The most recent dragalicious episode of "outraged" public school parents not being outraged enough to actually do the right thing comes by way of an article posted by The New York Daily News, titled: Parents 'horrified' after man performs surprise drag show at Manhattan school talent event.
Here's how the "horror" was chronicled by The Daily News:
"Kiddie choirs. Children's piano recitals. And a full-on, erotic drag show complete with gyrations, tongue gymnastics and a flashed G-string.
Families at a Manhattan public school talent show got an unexpected lesson in human sexuality when a grown man took the stage in a black, sequined dress and flaming red wig and performed a raunchy drag number where he grinded the stage and spread his legs.
The official public school Learning Expo held May 25 in an auditorium at the Museo del Barrio was billed as a talent show for students from across Manhattan's District 4 to show off what they learned in school.
But at the end of the two-hour event, parents and kids as young as 5 were shocked when a man identified as Public School 96 Parent Association President Frankie Quinones took the stage and did an explicit lip-synch performance. . .
"People were horrified," said Raquel Morales, who was at the event with her son, a fifth-grader who attends a public school in District 4. "It looked like a nightclub performance. I've been asking for an apology from the district for the last week, and they've been ignoring it."
Morales said about 200 families at the evening talent show took in student art and writing exhibits from schools across the district, including Public School 83, River East Elementary School and PS 96.
The parents sat through endearing performances by children who took the stage and played the piano and drums and sang for the student performance portion of the event, which District 4 Superintendent Alexandra Estrella emceed.
Then, parents said, Estrella introduced the final act of the night, billed on the event flyer as a "Special Surprise Performance!"
At that moment, Quinones, who parents said performs in drag clubs around the city, took the stage in a sparkly black dress and pumps and began to shake his hips as a slinky Iris Chacón mambo blared from the public address system.
Parents said families' laughter turned to disbelief and then dismay as Quinones opened his mouth and exercised his tongue in a suggestive manner while lip-syncing the Chacón number.
Then he dropped to the ground and began to writhe on floor. He rolled onto his back, spread his long legs and flashed his white underwear to the shrinking crowd.
Morales' 10-year-old son, J.D., said he was uncomfortably surprised by what he saw.
"I saw her doing things like sticking her legs out and shaking her bottom and it felt weird," said the boy. "I don't know why they would do that for an elementary school."
Indeed.
How pathetic can it get?
How bizarrely satanic and mind-blowingly nuts can people be?
Oh, and lest there be any confusion here, I'm not talking about the pathetic, satanic stupidity of the drag queen who performed at the public school talent show.
I'm talking about the parents who keep sending their kids to public schools after seeing – again and again – what "education" inherently and inevitably devolves into when handed over to the State.
For more on this, please read America's Increasingly Sensual Temples Of Statism (AKA "Public Schools").
---
If you know of anyone who might appreciate this post, please share it. If you'd like to see posts like this continue, please click here to help.

Please check out our video channel and our news satire site.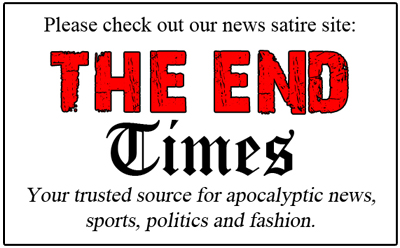 You can also help support the Fire Breathing Christian mission by checking out these books:
Stupid Elephant Tricks – The Other Progressive Party's War on Christianity takes a painful but much needed look at how Christ-less "conservatism" has captivated Christians and co-opted them into helping march the culture ever deeper into darkness: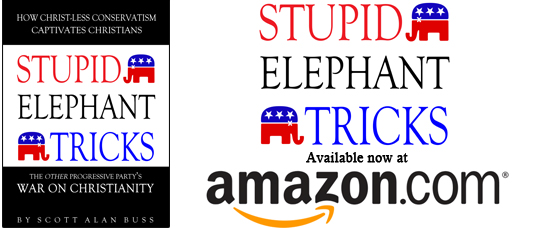 _____________________________________________________
The Beginning of Knowledge: Christ as Truth in Apologetics is an approachable, easy to read introduction to Christ-centered apologetics: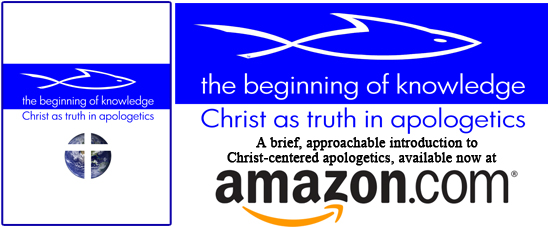 _____________________________________________________
Apathetic Christianity: The Zombie Religion of American Churchianity explores the tragic true horror story of all-American dead religion masquerading as Christianity: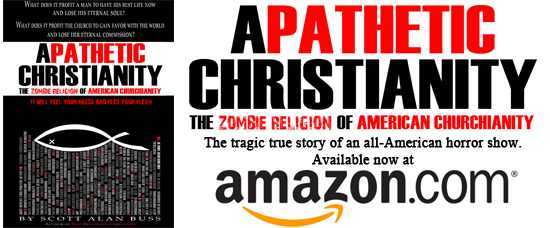 _____________________________________________________
On Education is a compilation of some of the most provocative and compelling Fire Breathing Christian articles on the subject of children's education: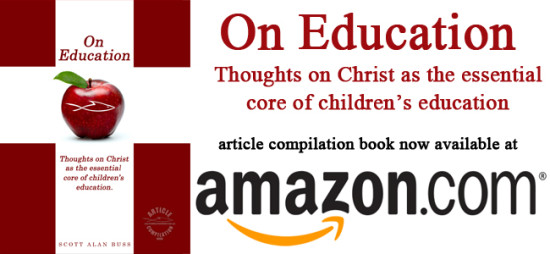 _____________________________________________________
There Is No "God-Given Right" To Worship False Gods is a compilation of some of the most provocative Fire Breathing Christian articles on the subject of America's embrace of a satanic approach to religious liberty: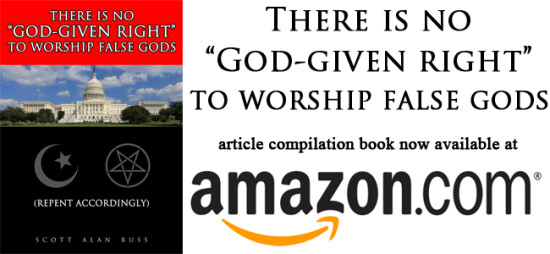 _____________________________________________________
Fire Breathing Christians – The Common Believer's Call to Reformation, Revival, and Revolution is the book that first presented the FBC mission to apply the Gospel-fueled Great Commission in every realm of God's creation: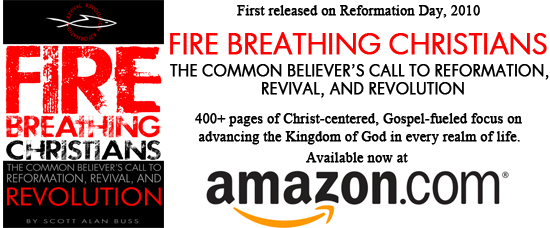 _____________________________________________________
An alternate white cover version of Fire Breathing Christians is available:

_____________________________________________________
There is also an alternate black cover version of Fire Breathing Christians:

Finally, here are a few good intro/reminder links for those of you who are new to Fire Breathing Christian and curious about exactly what's goin' on 'round here:
What are you, some kind of [insert label here] or something?!
What's with that shark-fishie graphic thing?
Intro to Fire: The Power and Purpose of the Common Believer
When the Bible gets hairy. (Or: Is it right for men to have long hair?)
And especially this one: Never forget that apart from God's grace you and I are complete morons.
Thank you for your support!