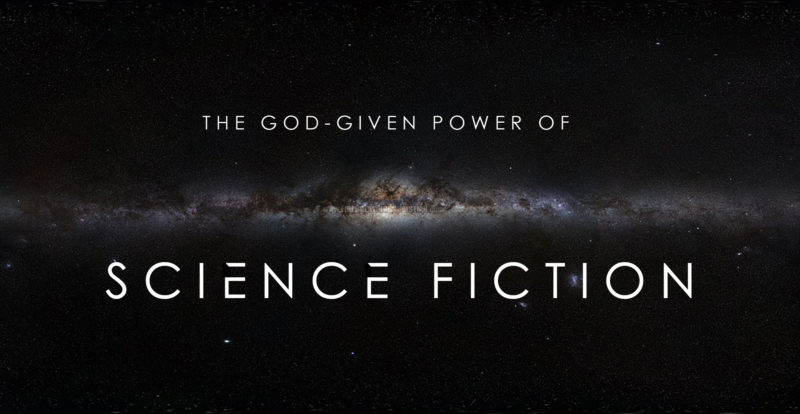 What happens when culture is surrendered to the enemy?
What happens when Christians decide that they're "too spiritual" to pursue excellence in film, literature, and art or that "there's no point anyway" because "the culture will only get worse and worse anyway before the rapture"?
Put another way, what happens when "Christians" stop believing, obeying, and loving Christ in practice and, as a result, abandon His Gospel-fueled Great Commission?
All we need do to find an answer is take a quick survey of the dying American culture around us.
As American "Christianity" continues to trade the Gospel and Great Commission of Christ for any a thousand cheap and easy counterfeits, our culture does indeed only seem to get worse and worse, but not because the Great Commission "can't actually be done in the real world", no matter how much modern American pastors and their followers might have bought into such a brazenly unbiblical concept. No, the reason for American culture's desperate condition and looming death is that the Great Commission is working…by sweeping away anti-Christian perversions like American culture. (For more on this important subject, please check out What do American Christians believe most about the Great Commission? That it can't be done.)
In other words: Psalm 2 is real…for America and everyone else. (See: Want to see America in Scripture? Try Psalm 2.)
So when we see things like Disney raping and repurposing Star Wars to carry a laughably (and, thankfully, failing) over-the-top SJW/Cultural Marxist banner and DC Comics proudly announcing that their new Batwoman character will be openly lesbian and that Supergirl will soon feature a trans hero, we're not ultimately watching anti-Christian culture win the day in and through things like comics, super-heroes, and sci-fi. Rather, we are watching an anti-Christian culture plunge towards its death through the fleeting, temporary use of things like perverse heroes, comics, and sci-fi.
Heroes, comics, and sci-fi, like everything else in God's creation, belong to Him.
They will not only survive in His culture as they are purged of perversion and abuse through the active advance of His Gospel-fueled Great Commission by His Spirit-filled people, but they will thrive and inspire as never before.
In other words: Comics, superheroes and sci-fi aren't the problem.
They are blessings.
Great and important blessings.
It's sin that's the problem.
And it's in this context that I've been thinking for while now about exactly what to do on a personal level to try, by God's grace, to do my part to advance the Great Commission in the realm of sci-fi and fantasy.
To that end, I've been working a lot in recent months on my first sci-fi novel.
After about a decade of making notes and composing disconnected snippets, I've finally begun to try to pull it all together into an actual novel.
And lemme tell ya, it's been hard!
Awesome and a whole lot of fun, but very, very hard.
It's one thing to write non-fiction and it's a fairly similar thing to make lists and notes about a world, characters, setting, and story that might one day comprise an actual novel.
It's a whole 'nother thing to actually write that novel.
While I can reliably do 4,000-6,000 words a day when writing things like articles, blog posts, and non-fiction books, the shift to fiction and storytelling has slowed me down quite a bit.
Where I used to be able to crank out thousands of words in a day, now hundreds is a win.
It's getting better and easier as I go, but man, the transition has been an eye opener.
There are several reasons I wanted to take a moment to share this with you, including :
In recent months I've had to sacrifice FBC composition time in order to get the novel rolling, but that is changing now. Between my loving family (wife, three kiddos and a fourth coming in November) helping with multiple campaigns, I've had to sideline blogging while getting the novel rolling. Now that I am in a good groove on the novel, I hope to resume near-daily FBC posts on weekdays. Thank you for your grace and patience with me on this!


.

I want to encourage Christians to not only appropriately critique the dying culture around us, but to model the Christ-centered alternative with whatever gifts, talents, passions and opportunities He gives us. For me in this instance, that means trying to write a novel that is high quality sci-fi centered on a life- and culture-enhancing worldview.
As for how far along I am with the novel, I have about 9,000 words (the first 9 chapters) finished. I've got literally hundreds of pages of ideas, snippets, outlines, and other helpful background stuff done, but I'm just 9,000 words into the actual novel. Once I get Chapter 10 done, I'll be sharing with a small group of friends who are into this kind of thing and are able to offer solid critiques. After that wave of feedback and subsequent editing, I'd like to share with any of you who are both into sci-fi and willing to take the time to both read and critique carefully. If you fit into that camp, please shoot me an email.
Thanks again for your patience with the slow posting here lately. I look forward to remedying that beginning right now and continuing through the rest of the week and month…all while working as I'm able on what I hope will be some very good science fiction.
Soli Deo gloria…and let's roll!
---
If you've benefitted from the work done at Fire Breathing Christian, we ask that you
consider financially supporting the cause. You can do this in one of three ways: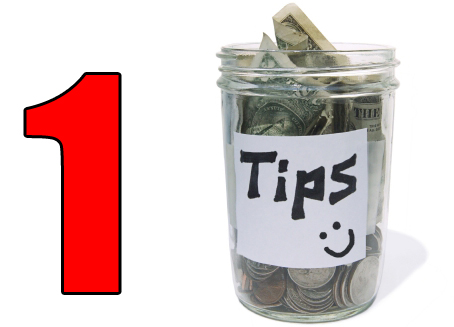 You can drop a few bucks in the tip jar by making a one-time donation through PayPal.
---

You can also donate using cryptocurrencies at the following locations:
Bitcoin (BTC) at 1Mu4a75yjroSLrMZiQFLoD66JhumVvH6E1
Ethereum (ETH) at 0x7Be44b19C1ADDC2322AFD18cad206D9DcD37dB27
Litecoin (LTC) at LN9AMhvasWRHhw25DCxvR9XtuySceKrs87
To sign up for your own cryptocurrency wallet (and receive $10 free bitcoin with your first $100 purchase), please click here.
---

You can make a regular contribution by joining our monthly support team.
---

You can use our Amazon.com affiliate link every time you order anything at Amazon.com.
---
We depend on God's provision through His faithful people.
Thank you for supporting Fire Breathing Christian!
---

Please check out our video channel and our news satire site.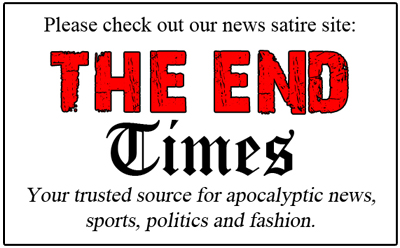 ---
You can also help support the Fire Breathing Christian mission by checking out these books:
Stupid Elephant Tricks – The Other Progressive Party's War on Christianity takes a painful but much needed look at how Christ-less "conservatism" has captivated Christians and co-opted them into helping march the culture ever deeper into darkness: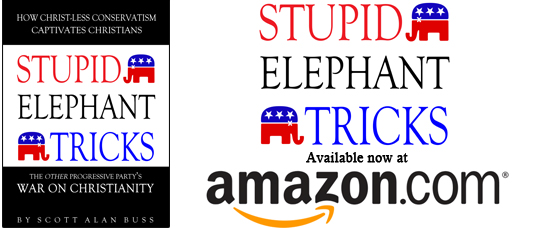 _____________________________________________________
The Beginning of Knowledge: Christ as Truth in Apologetics is an approachable, easy to read introduction to Christ-centered apologetics: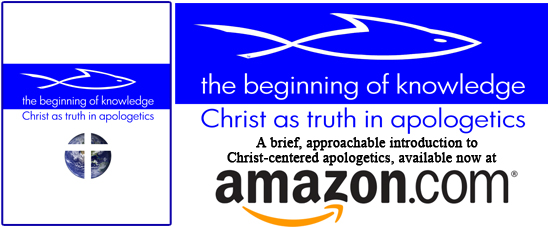 _____________________________________________________
Apathetic Christianity: The Zombie Religion of American Churchianity explores the tragic true horror story of all-American dead religion masquerading as Christianity: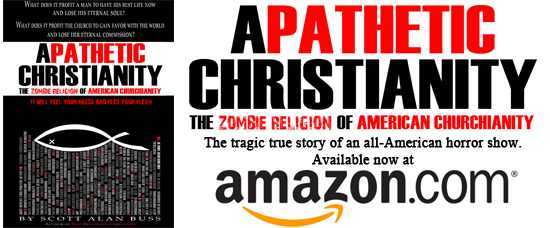 _____________________________________________________
On Education is a compilation of some of the most provocative and compelling Fire Breathing Christian articles on the subject of children's education: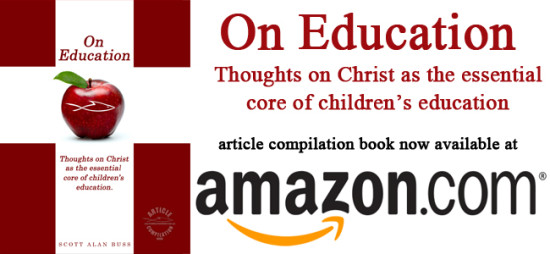 _____________________________________________________
There Is No "God-Given Right" To Worship False Gods is a compilation of some of the most provocative Fire Breathing Christian articles on the subject of America's embrace of a satanic approach to religious liberty: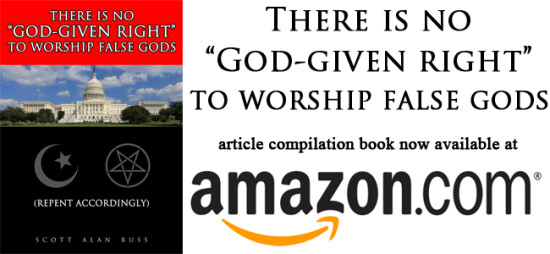 _____________________________________________________
Fire Breathing Christians – The Common Believer's Call to Reformation, Revival, and Revolution is the book that first presented the FBC mission to apply the Gospel-fueled Great Commission in every realm of God's creation: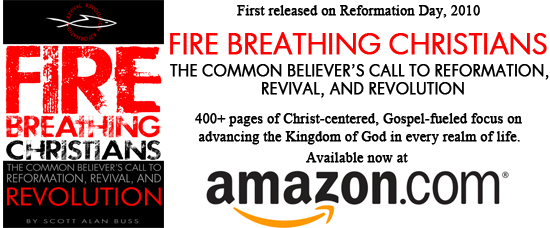 _____________________________________________________
An alternate white cover version of Fire Breathing Christians is available:

_____________________________________________________
There is also an alternate black cover version of Fire Breathing Christians:

Finally, here are a few good intro/reminder links for those of you who are new to Fire Breathing Christian and curious about exactly what's goin' on 'round here:
What are you, some kind of [insert label here] or something?!
What's with that shark-fishie graphic thing?
Intro to Fire: The Power and Purpose of the Common Believer
When the Bible gets hairy. (Or: Is it right for men to have long hair?)
And especially this one: Never forget that apart from God's grace you and I are complete morons.