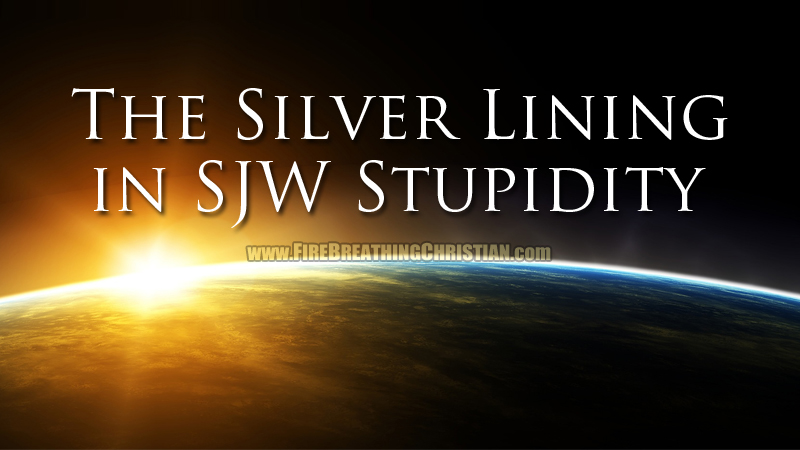 The cultural chaos unfolding around us is no accident.
The assault upon God-given institutions and (*gasp*) hierarchies is quite purposeful.
It's no coincidence that as our culture loses its grip on even the most basic terms, like boy and girl, we also see wishful revolutionaries raging against God's creations of family and church structure. The spirit of this passing age is, at the moment, to deconstruct everything in association with the pitch that "in order to bring about the good change that we need, we must first tear down the structures and systems that are holding us back," with these structures being, among others, family and church.
Hierarchy is to be done away with.
Patriarchy is to be smashed.
Yada, yada, yada…
To that end, along with many other ends neither imagined by most of these revolutionaries nor discussed by those who do have a clear vision of the end game, we are all supposed to get in line and:
A) Only notice the ethnicity/sex/sexual identity of a person (who cannot be thought of as an individual, but must always be considered as part of a group) when it comes to ranking/evaluating positions held or arguments made by that person, while B) not at all noticing, much less factoring in, the ethnicity, sex, or sexual identity of a person while evaluating their fitness for an actual position in a family, church, or business. Unless noticing said ethnicity/sex/identity factors would lift the person under consideration above another candidate who has a less desirable ethnicity/sex/sexual identity combo according to the Hierarchy of Value imposed by those claiming to be at war with hierarchies, which tend to place (judge?) white heterosexual married old Christian males at the bottom of a looooooong ranking system that places something like a seriously disabled, multi-ethnic, mutant, transgendered Satanist at the top. Then, in such instances where one person is clearly ranked above the other in this Hierarchy of Value, we must not only notice the ethnicity/sex/sexual identity distinctives (which aren't even really distinctives until and unless we notice them, you see), but we must use those distinctives as the basis upon which we make our position-related decision within the family, church or business in question.
See how easy that is?
How simple?
How logical?
All of which is another way of saying that: A primary purpose of Cultural Marxism and it's favorite gimmick, Identity Politics, is to paralyze and destroy individuals, businesses, communities, culture, and civilization itself.
The whole point is to make critical thought and dialogue impossible.
This is why lumping people into groups and judging them corporately in selectively applied, utterly inconsistent manners, is *ahem* critical to the SJW cause washing over the culture these days.
This is why in SJW parlance I am merely "a white person" or a part of "the white church" (whatever that's supposed to be – and, make no mistake, the definition, when offered at all, will routinely shift in deference to the agenda and goals of those using the label), regardless of my unique composition and experience as an individual.
For the garden variety race-baiting SJW pimp, it matters not where I grew up, what my background actually is, where I've lived, what I've done, or what I actually believe as a thinking individual man.
I'm just "a white guy"…or "a white Christian"…or…you get the picture.
And, of course, when "people like me" dare to push back against anything that comes out of a SJW pimp's mouth, they simply play the automatic disqualification game based on…you guessed it…their own rank racism/hypocrisy/bigotry, which is totally legit, of course.
This is what insanity looks like.
This is what a suicidally stupid culture looks like as it circles the drain on the way down to the hell and death (or is that death and hell?) it deserves.
And, in case you missed it, that is where the silver lining is, in a kind of imprecatory sense anyway.
As with all cultures that succumb to the SJW virus, this one will die. (See: Want to see America in Scripture? Try Psalm 2.)
Apart from repentance, it will inevitably fade from the scene, leaving…guess who?
God's remnant.
That's who.
Last year in From Babel To Pentecost: How The Kingdom Of God Is Built Upon The Ruins Of Enemy Empires, we put it this way:
"From the rubble of Babel through the fire of Pentecost, a Kingdom is rising.
A Kingdom has come.
Even now this Kingdom is conquering everything, building itself upon the ruins of all wannabes and pretend empires built by men who will not have Christ to rule over them.
That's what's going on here, Christian.
That's why things are exploding all around us.
That's why the American Titanic is breaking apart.
King Jesus is in charge of it all. He's in complete control…and we shouldn't want it any other way.
So no need to fret.
No need to worry.
Keep your eyes on the prize.
Keep your eyes on the King, and the Kingdom will become clear.
Babylon…Rome…Moscow…Washington DC…they come and they go. Apple…Google…Microsoft…they rise and they fall, with each used perfectly in their time to advance the purposes of the One who owns them all.
All along the way each of them leaves behind various tools and technologies through which He continues to bless His people as they advance His Kingdom, all by His grace and all for His glory. . . "
Ultimately, it's the unrepentant wannabe SJW-style revolutionaries who go away, and God's faithful remnant who, buy His grace and for His glory, stay.
So think of the SJW nuttiness unfolding around us as just another clear sign of the Romans 1 judgment that is even now in the process of sweeping God's enemies from the face of His earth.
I hope that this truth helps inspire a smile and some added graciousness the next time an SJW Pimp tries to play their sad little game with you.
---
If you've benefitted from the work done at Fire Breathing Christian, we ask that you
consider financially supporting the cause. You can do this in one of three ways: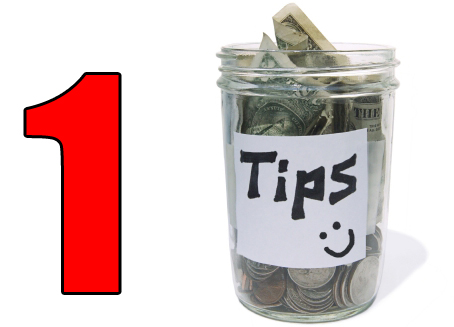 You can drop a few bucks in the tip jar by making a one-time donation through PayPal.
---

You can also donate using cryptocurrencies at the following locations:
Bitcoin (BTC) at 1Mu4a75yjroSLrMZiQFLoD66JhumVvH6E1
Ethereum (ETH) at 0x7Be44b19C1ADDC2322AFD18cad206D9DcD37dB27
Litecoin (LTC) at LN9AMhvasWRHhw25DCxvR9XtuySceKrs87
To sign up for your own cryptocurrency wallet (and receive $10 free bitcoin with your first $100 purchase), please click here.
---

You can make a regular contribution by joining our monthly support team.
---

You can use our Amazon.com affiliate link every time you order anything at Amazon.com.
---
We depend on God's provision through His faithful people.
Thank you for supporting Fire Breathing Christian!
---

Please check out our video channel and our news satire site.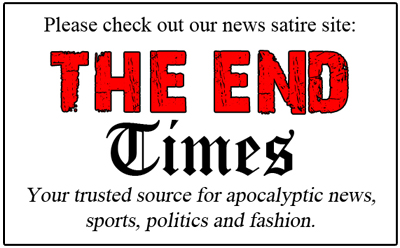 ---
You can also help support the Fire Breathing Christian mission by checking out these books:
Stupid Elephant Tricks – The Other Progressive Party's War on Christianity takes a painful but much needed look at how Christ-less "conservatism" has captivated Christians and co-opted them into helping march the culture ever deeper into darkness: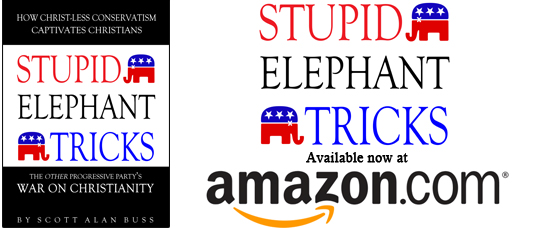 _____________________________________________________
The Beginning of Knowledge: Christ as Truth in Apologetics is an approachable, easy to read introduction to Christ-centered apologetics: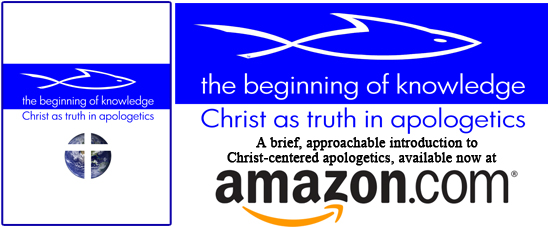 _____________________________________________________
Apathetic Christianity: The Zombie Religion of American Churchianity explores the tragic true horror story of all-American dead religion masquerading as Christianity: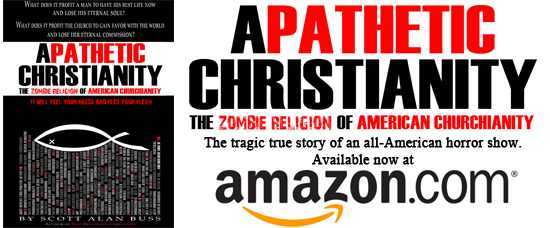 _____________________________________________________
On Education is a compilation of some of the most provocative and compelling Fire Breathing Christian articles on the subject of children's education: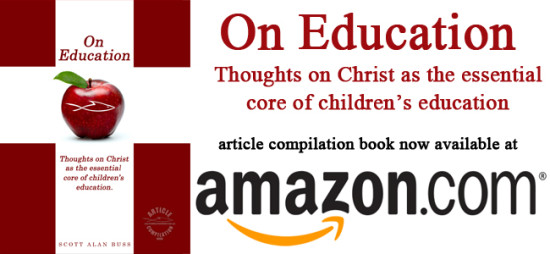 _____________________________________________________
There Is No "God-Given Right" To Worship False Gods is a compilation of some of the most provocative Fire Breathing Christian articles on the subject of America's embrace of a satanic approach to religious liberty: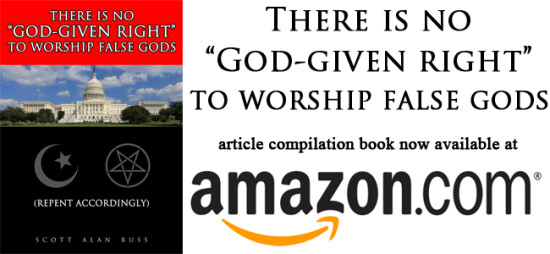 _____________________________________________________
Fire Breathing Christians – The Common Believer's Call to Reformation, Revival, and Revolution is the book that first presented the FBC mission to apply the Gospel-fueled Great Commission in every realm of God's creation: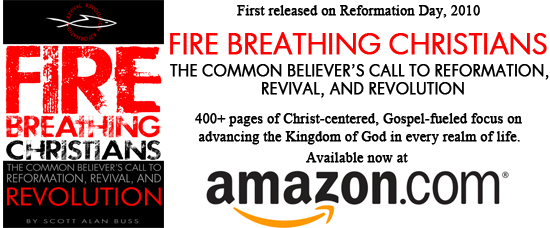 _____________________________________________________
An alternate white cover version of Fire Breathing Christians is available:

_____________________________________________________
There is also an alternate black cover version of Fire Breathing Christians:

Finally, here are a few good intro/reminder links for those of you who are new to Fire Breathing Christian and curious about exactly what's goin' on 'round here:
What are you, some kind of [insert label here] or something?!
What's with that shark-fishie graphic thing?
Intro to Fire: The Power and Purpose of the Common Believer
When the Bible gets hairy. (Or: Is it right for men to have long hair?)
And especially this one: Never forget that apart from God's grace you and I are complete morons.