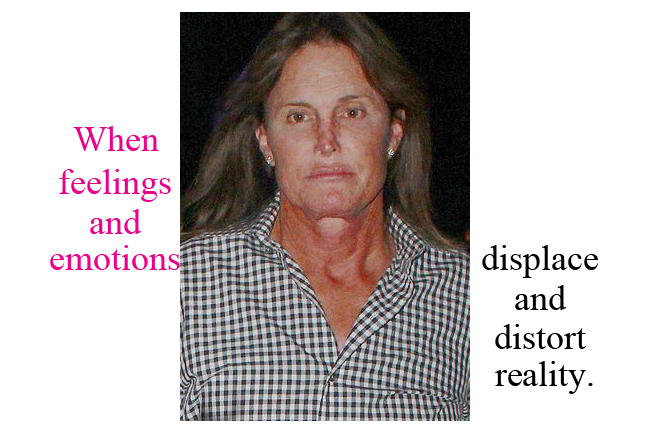 So last night America and the world was treated to the "news" that Bruce Jenner is now not only a woman, but also a Republican and a Christian.
And by now there are tens and perhaps hundreds of millions of professing Christians in America and across the globe shaking their head and rolling their eyes at the news that Bruce Jenner imagines that, by mutilating his genitals, pumping hormones into his system, and wearing women's clothes, he is now actually "a woman". While the head shaking, eye rolling and such are understandable on many levels, many of those doing the shaking and the rolling really do not have a consistent basis upon which they can criticize Jenner. (See: Why Bruce Jenner is not "transitioning into a woman" and secular conservatism is not "transitioning into Christianity".)
After all, he's only doing what his emotions and feelings tell him is right.
He's only doing what he believes God wants him to do. And how does he know what God wants him to do? By how he feels and what his emotions tell him is "right", that's how.
You know, just like most professing Christians
The reason we have a Western culture in which emotions and feelings rule the day this way is because the professing Christian church has led us here.
Most of the outrage coming from American "Christians" is based first on their feelings about Jenner's "transition".
Only when their feeling are engaged are they then willing and interested in finding and citing Scripture to support their emotion-driven worldview. If their feelings and emotions are more affirming of the standard secular way of handling other subjects – like, say, education, economics, business, patriotism, and the like – then they have little appetite, much less zeal, to seek out, much less apply, anything in Scripture on those subjects, no matter how clearly God has spoken on them in His Word. (See: Openly reject God's First Commandment? YES! WE! CAN!)
And make no mistake: God has spoken just as clearly on those subjects as He has on the subjects of gender and sexuality. You'd just never know it from the way most "conservative Christian" churches handle truth, that's all.
But with Bruce, it's easy – and even fun! – to get all offended and "shocked" at "the horror" of it all, while asking idiotic questions like, "How can this be happening in America?"
A much better and not at all idiotic question to ask is: How could this not be happening in a culture driven by subjective emotions, feelings and traditions?
What did we expect?
If subjective emotions, traditions, and feelings are enough to form our views on pretty much everything but gender and sexuality, then why not gender and sexuality, too?
Really; why not!?
If God has spoken with every bit as much crystal clarity on the subjects of civil government, law, economics, business and education as he has on sexuality and gender, then why do we expect that Republican Christian woman Bruce Jenner should be any more constrained to Scripture's definitions of sexuality than the rest of us "Christians" are willing to be constrained to God's Word on civil government, law, economics, education or anything else?
See the problem?
Do you see how Jenner's claim to now be a Republican Christian woman isn't really all that crazy or wrong at all…when applying the subjective, emotion- and feelings-based standards of most modern American "Christians"?
So when Jenner says, as he did last night that, ""This is why God put me on this earth…to deal with this issue", he is right.
He is here to do just that. He is here to show us not only what he imagines himself to have become, but to also show us what "American Christianity" has inspired him to become. (See: Beware the "Gospel in a Bottle".)
---
If you've benefitted from the work done at Fire Breathing Christian, we ask that you
consider financially supporting the cause. You can do this in one of three ways: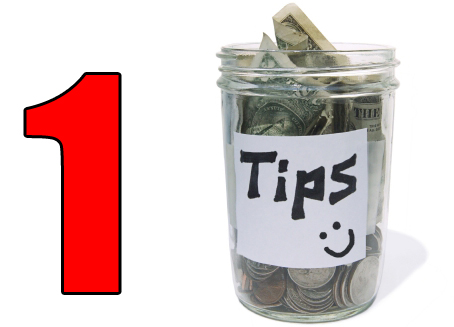 You can drop a few bucks in the tip jar by making a one-time donation through PayPal.

You can also donate using cryptocurrencies at the following locations:
Bitcoin (BTC) at 1Mu4a75yjroSLrMZiQFLoD66JhumVvH6E1
Ethereum (ETH) at 0x7Be44b19C1ADDC2322AFD18cad206D9DcD37dB27
Litecoin (LTC) at LN9AMhvasWRHhw25DCxvR9XtuySceKrs87
To sign up for your own cryptocurrency wallet (and receive $10 free bitcoin with your first $100 purchase), please click here.

You can make a regular contribution by joining our monthly support team.

You can use our Amazon.com affiliate link every time you order anything at Amazon.com.
We depend on God's provision through His faithful people.
Thank you for supporting Fire Breathing Christian!
---

Please check out our video channel and our news satire site.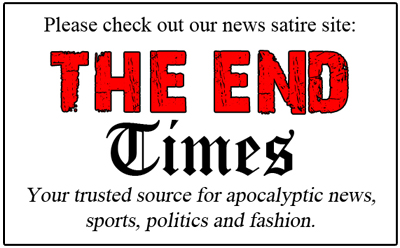 ---
You can also help support the Fire Breathing Christian mission by checking out these books:
Stupid Elephant Tricks – The Other Progressive Party's War on Christianity takes a painful but much needed look at how Christ-less "conservatism" has captivated Christians and co-opted them into helping march the culture ever deeper into darkness: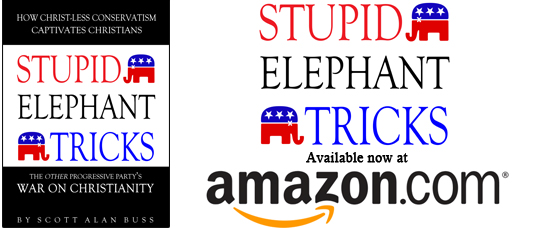 _____________________________________________________
The Beginning of Knowledge: Christ as Truth in Apologetics is an approachable, easy to read introduction to Christ-centered apologetics: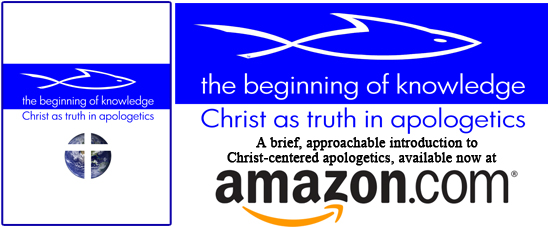 _____________________________________________________
Apathetic Christianity: The Zombie Religion of American Churchianity explores the tragic true horror story of all-American dead religion masquerading as Christianity: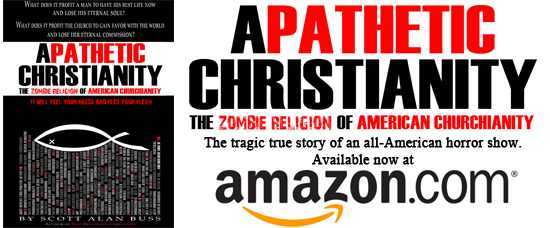 _____________________________________________________
On Education is a compilation of some of the most provocative and compelling Fire Breathing Christian articles on the subject of children's education: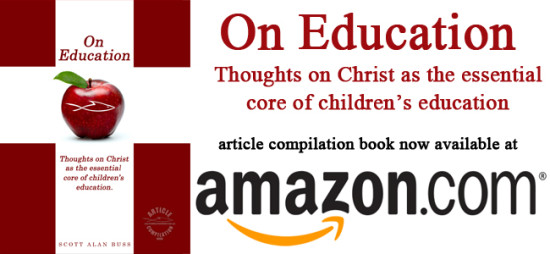 _____________________________________________________
There Is No "God-Given Right" To Worship False Gods is a compilation of some of the most provocative Fire Breathing Christian articles on the subject of America's embrace of a satanic approach to religious liberty: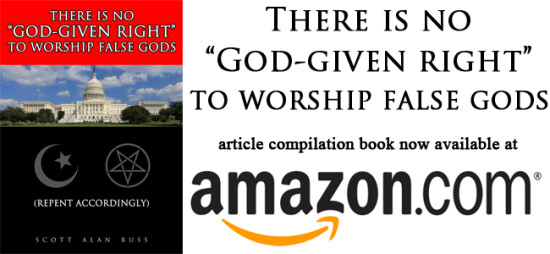 _____________________________________________________
Fire Breathing Christians – The Common Believer's Call to Reformation, Revival, and Revolution is the book that first presented the FBC mission to apply the Gospel-fueled Great Commission in every realm of God's creation: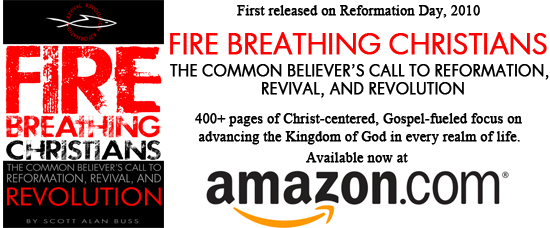 _____________________________________________________
An alternate white cover version of Fire Breathing Christians is available:

_____________________________________________________
There is also an alternate black cover version of Fire Breathing Christians:

Finally, here are a few good intro/reminder links for those of you who are new to Fire Breathing Christian and curious about exactly what's goin' on 'round here:
What are you, some kind of [insert label here] or something?!
What's with that shark-fishie graphic thing?
Intro to Fire: The Power and Purpose of the Common Believer
When the Bible gets hairy. (Or: Is it right for men to have long hair?)
And especially this one: Never forget that apart from God's grace you and I are complete morons.