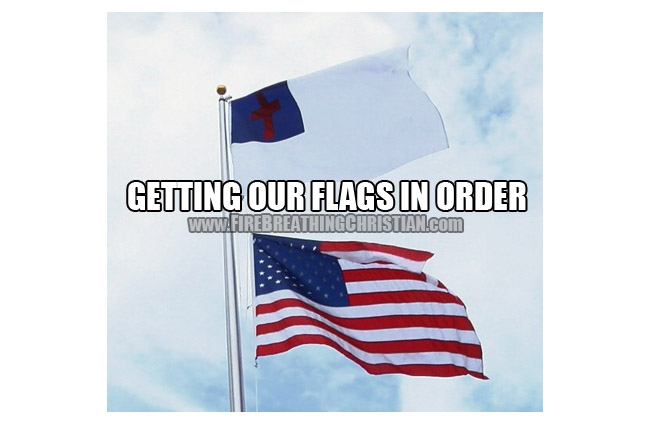 Ready for some good news?
News that is so good, so inspiring, and so practically applicable that you'll want to share it with your pastor and local church leadership?
As regular readers know, one of the drumbeat issues here at Fire Breathing Christian has been the loving but firm confrontation and correction of the now commonplace idolatry of America on the part of many American professing Christians (see: Confronting Americult). To that end, we've frequently highlighted the devastating consequences of conflating America with Christianity and the elevation of the American State as god in practice. (See: The State as God in practice: How we currently evangelize through government, law and education.) We do all of this by God's grace out of true love for Christ, America, and Americans. (See: How to truly love (and really save) America.)
While this approach hasn't exactly made us the most popular site with many loud and proud professing patriots who insist upon "putting America first" in every sense, we've persisted out of love for Truth and have been greatly encouraged by many Brothers and Sisters who, like us, have come to realize and repent of their own past America idolatry, and, in doing do, finally have the ability to love America rightly. (See: Loving America by Killing the America Idol.)
It is in this context that news of some churches in the South beginning to fly the Christian flag above the American flag is so encouraging. (See: Whose flag should fly highest over America?)
As reported by Fox News in Atlanta,
"A pastor in Cleveland County is taking a stand to put God first before his country.
Pastor Rit Varriale and members of the Elizabeth Baptist Church decided to fly the Christian flag above the American flag outside the building in Shelby.
He strongly believes it should always be "God before Government", also the theme of the Sunday morning service.
"We plan to raise the flag as a symbol that our commitment is to God first," Varriale said."
Is this symbolic gesture a cure-all or a silver-bullet solution for the sin that is devouring our culture?
No, of course not.
But it is important.
Very important.
There is no hope for America (or anything else) apart from explicit submission to Christ as King in practice, and that cannot even begin to happen in any meaningful way if we persist in exalting America (or anything else) above Him. (See: Appreciating America vs. Worshiping America.)
Think of it this way: If we refuse to submit to His reign symbolically, how can we hope or claim to submit to His reign substantially? (See: What would happen if Christians just said no to American Statism?)
If we are not in submission to Him, are we not then in opposition to Him?
If we will not have Him to rule over America explicitly, then we will end up instead with the American State ruling over us tyrannically.
So thank the Lord for the eyes that are being opened and hearts that are being moved by His grace toward Him as Lord in practice right here and now in the land we call America, and do what you can to keep this "proper flag arrangement" movement going.
Please share this bit of news with your own local church leadership and encourage them accordingly.
Soli Deo Gloria…and let's roll!
---
If you've benefitted from the work done at Fire Breathing Christian, we ask that you
consider financially supporting the cause. You can do this in one of three ways: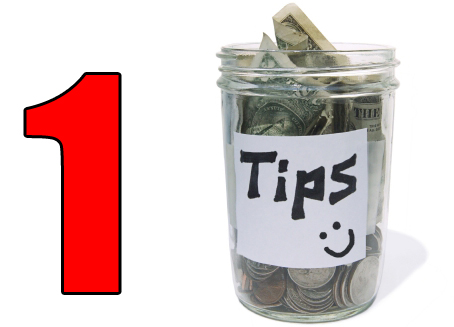 You can drop a few bucks in the tip jar by making a one-time donation through PayPal.

You can make a regular contribution by joining our monthly support team.

You can use our Amazon.com affiliate link every time you order anything at Amazon.com.
We depend on God's provision through His faithful people.
Thank you for supporting Fire Breathing Christian!
---

Please check out our video channel and our news satire site.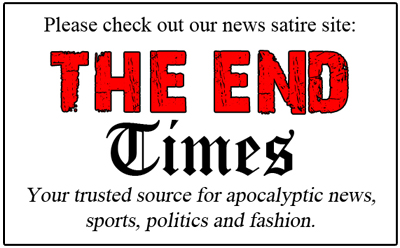 ---
You can also help support the Fire Breathing Christian mission by checking out these books:
Stupid Elephant Tricks – The Other Progressive Party's War on Christianity takes a painful but much needed look at how Christ-less "conservatism" has captivated Christians and co-opted them into helping march the culture ever deeper into darkness: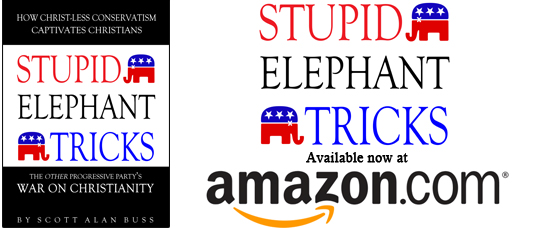 _____________________________________________________
The Beginning of Knowledge: Christ as Truth in Apologetics is an approachable, easy to read introduction to Christ-centered apologetics: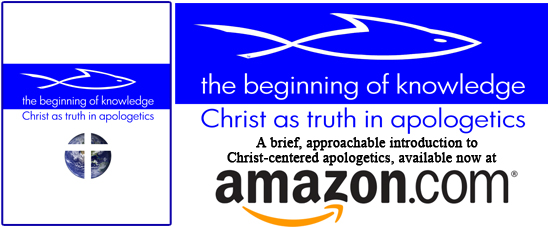 _____________________________________________________
Apathetic Christianity: The Zombie Religion of American Churchianity explores the tragic true horror story of all-American dead religion masquerading as Christianity: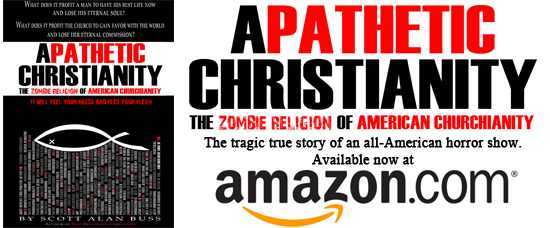 _____________________________________________________
On Education is a compilation of some of the most provocative and compelling Fire Breathing Christian articles on the subject of children's education: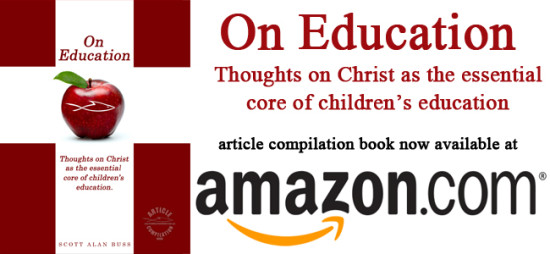 _____________________________________________________
There Is No "God-Given Right" To Worship False Gods is a compilation of some of the most provocative Fire Breathing Christian articles on the subject of America's embrace of a satanic approach to religious liberty: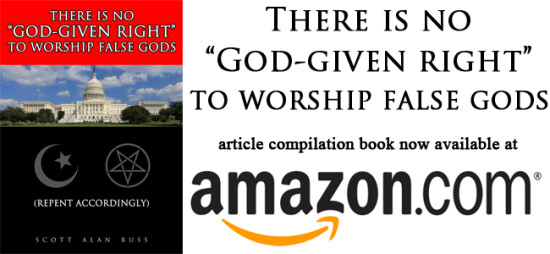 _____________________________________________________
Fire Breathing Christians – The Common Believer's Call to Reformation, Revival, and Revolution is the book that first presented the FBC mission to apply the Gospel-fueled Great Commission in every realm of God's creation: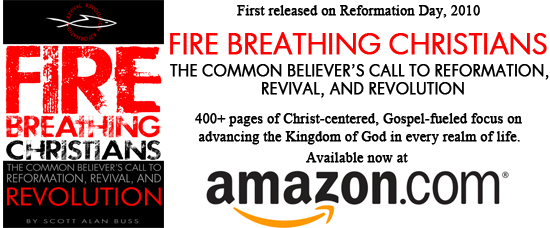 _____________________________________________________
An alternate white cover version of Fire Breathing Christians is available:

_____________________________________________________
There is also an alternate black cover version of Fire Breathing Christians:

Finally, here are a few good intro/reminder links for those of you who are new to Fire Breathing Christian and curious about exactly what's goin' on 'round here:
What are you, some kind of [insert label here] or something?!
What's with that shark-fishie graphic thing?
Intro to Fire: The Power and Purpose of the Common Believer
When the Bible gets hairy. (Or: Is it right for men to have long hair?)
And especially this one: Never forget that apart from God's grace you and I are complete morons.