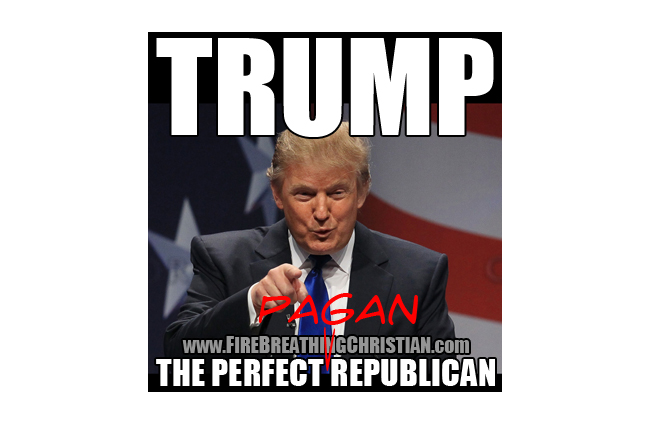 One of the most simultaneously mystifying and terrifying realities of our day is that there are those who really, truly, and actually believe that professional wrestling is real.
I mean really real.
Not just that it exists. Not just that it's "fun" for some in a silly kinda way. Not just that it's like a harmless, if idiotic, parody of something like a sport.
Oh no.
They mean real.
They're convinced of its reality. They're true believers.
They attend grand events whenever possible and when they can't do that they dutifully watch it all unfold on television, often paying a hefty price for the privilege.
They diligently tune in to their favored pro-Pro-Wrestling media for ongoing updates and direction.
They proudly proclaim the greatness of their favorite star or gang of stars by diligently gobbling up and wrapping themselves in every properly branded item that they can find and fit onto or into themselves.
They soak up and religiously regurgitate the painfully predictable manufactured drama.
They wallow in and relentlessly repeat the comically contrived narratives.
Just like most good Republicans and Democrats.
And this is what makes Donald Trump so awesome!
article continues below
"The Donald" is the perfect Republican.
He is the perfect Pagan Right political icon/pro-wrestling persona.
He has it all.
Trump has pretty much every line that the Pagan Right has been conditioned to applaud on cue, he has the most of what Americans have been conditioned to define as "success" (money), and he is the most relentlessly unrepentant, prideful creature to ever take the contrived, controlled political puppet show stage in America (which is saying a lot).
He's on a mission to "make America great again" in the ways that appeal most to the Pagan Right in America (which these days includes most professing Christians in America, of course):
No need to even consider repentance before God for our great, ongoing, and egregious sins against Him. (See: Do we love America enough to call her to repentance? Or are we too proud for that?)
Not by a long shot!
No desire for, much less submission to, Christ as King in practice in the realms of law, justice, economics and education so that we might actually find our way to true law, justice, economics and education.
Oh no!
Anything but that!
Who needs repentance and submission when you can just serve up and dive deep into yet another heaping helping of good ol' All-American pride?!
And that's why The Donald is so great.
He's exactly what we deserve.
Not that he'll necessarily win anything, but wherever Trump finally lands in this season's run of The American Political Puppet Show, he'll definitely be "fun" to watch (in that "if you don't laugh you'll cry" sense) while also serving the more important role of revealing to us even more clearly just how off the charts nuts we are as a supposedly "conservative Christian" people.
This is what happens when "conservatism" – or politics, or patriotism, or America, or anything else – trumps Christianity.
We will not have Christ to rule over us…so we'll get The Donald instead (or one of the other Pagan Political Right/Pagan Political Left figureheads).
This is how we've gotten where we are as a culture today after generations of ongoing, unchecked pride and unrepentant rebellion.
This is how we've come to have "law" that ridiculously conjures and defends the "right" to openly worship false gods, the "right" to produce pornography, and now the "right" for homosexuals to marry. (See: Note to 'Merica: There is no "God-given right" to worship false gods. Repent accordingly.)
This is how we've ended up with "liberty" that enables businesses to encourage and profit from a woman's "right" to murder her own baby for convenience. (See: Note to 'Merica: There is no "God-given right" to murder children.)
This is how we've gotten "freedom" that precludes anyone (but the State) from even owning a home in America anymore. (See: Why home ownership will never be allowed in "the land of the free" and the home of the NSA.)
This is how we've fallen into "justice" that has Christians persecuted more and more openly and severely. (See: Corporate America's Big Gay Push (Or: "Mark of the Beast" economics, here we come!).)
This is why we're bound to "economics" designed enslave us to the few who effortlessly craft dollars (and other fiat currencies) out of thin air. (See: Fiat $lavery: We have been bought and paid for…with nothing.)
This is how we've come to be shaped and molded through State- and Corporate-controlled "education" built upon a foundation taken directly from The Communist Manifesto by way of the serpent's tongue in Eden. (See: Redeeming Children's Education: Confronting Our Satanic Approach to the Pursuit of Knowledge.)
We've enabled and pursued all of these things while proudly and loudly singing on cue about our matchless greatness, freedoms, liberties, justice, and awesomeness in general as Americans.
[insert "U! S! A!" chant here]
And we think Pro-Wrestling fans are dumb?!  (See: Confronting Americult.)
If you think that any of these issues are going to be seriously addressed head-on, much less corrected, by anyone ever allowed to ascend to the top of either the Pagan Political Right or the Pagan Political Left, you might as well pre-order the next fifty WWE pay-per-view events and take a big step up in the world where things like intellectual credibility are concerned.
That'd be more rational.
That'd be more sane.
That'd be more coherent and wise than actually believing that any Pagan Right or Pagan Left political puppet is ever going to do the things that Christian conservatives claim to want done.
This culture's problems aren't going to be solved from the top down by The Donald, Hulk Hogan, or any other "top tier" Pagan Republican action figure.
America's condition of prideful rebellion – and all of the Statist/Marxist/Progressive symptoms that have come as a result – can and will only be meaningfully addressed from the bottom up through the Gospel-fueled Great Commission as faithfully proclaimed and applied by God's people right here and now, all by His grace, all for His glory, and all to our eternal benefit.
So as this season's installment of Pagan Political Puppets on Parade runs its course, don't be fooled.
Keep your eye on the ball.
Keep your mind on the Gospel.
And remember always: Christ and Christians don't need America. America needs Christ and Christians. (See: Roaring into Post-America Christianity.)
~
If you know of anyone who might appreciate this post, please share it. If you'd like to see articles like this continue, please click here to help.
Please also "like" us on Facebook, "+" us on Google+, follow us on Twitter and feel free to sign up for new articles by email using the buttons in the upper right corner of the FBC home page.
Also feel free to check out the latest designs at Fire Breathing Tees and the latest memes at Fire Breathing Memes. Thank you for your support!
© 2015 Scott Alan Buss – All Rights Reserved.