While at times it may seem (or smell) as though the whole of American evangelicalism is being led by a gang of smarmy, worldly, empire-building, numbers-driven spiritual whores and prostitutes, nothing could be further from the truth.
God always provides.
God always preserves a remnant within what often seems to be a hopeless and unsalvageable situation.
While ginormo-ministries and mega-churches led by false prophets and loaded with faux Christian converts have come to dominate "American Christianity", and thereby define much of American culture, God has reserved for Himself a people, as He always does. He has preserved a remnant for such a time as this in the land presently (but probably not long to be) known as America.
So it is that even as the latest wave of wolves do their best to lead us further down into the darkness, God has graciously provided us with men and women of character who will stand.
article continues below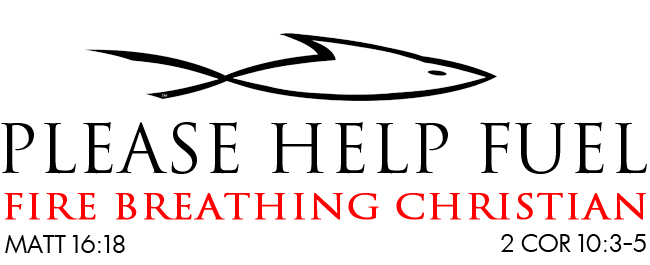 In An Evangelical Leader Explains Why Donald Trump Won't Be Invited To Speak At His University, The Federalist provides us with one such example to emerge in the wake of various "evangelical Christian" endorsements of the biblically illiterate casino/strip club promoter Donald Trump for President. The example in question is is Dr. Everett Piper of Oklahoma Wesleyan University, where Donald Trump will not be invited to speak anytime soon.
Dr. Piper explains:
. . . I have been asked by the media if I would be next: Will I be inviting Mr. Trump to Oklahoma Wesleyan University to speak in our chapel service?
My answer has been simple and brief. No, I will not.
In selecting speakers for Oklahoma Wesleyan, party affiliation and political positions do not matter. Personal conduct, public statements, theological integrity and moral consistency do.
What's this about "personal conduct", "theological integrity" and "moral consistency"?
That's not gonna make you very popular with a world consecrated to feelings, emotion, idolatry, and the selective application of arbitrary standards, Dr. Piper.
I mean, c'mon, get with the program. Get "real"…whatever that even means anymore…
Dr. Piper continued:
. . . frankly, Donald Trump simply doesn't represent OKWU's behavioral, theological, moral or political ideals.
How judgmental!!!
Okay, sorry to interrupt again so quick there…
Now back to Dr. Piper:
"But, we need to defeat Hillary Clinton and Bernie Sanders," many have said: "Your criticism of Trump only helps them. You need to stop attacking those on 'our side!'"
My response:
Anyone who is pro-abortion is not on my side. Anyone who calls women "pigs," "ugly," "fat" and "pieces of a–" is not on my side. Anyone who mocks the handicapped is not on my side. Anyone who has argued the merits of a government takeover of banks, student loans, the auto industry and healthcare is not on my side. Anyone who has been on the cover of Playboy and proud of it, who brags of his sexual history with multiple women and who owns strip clubs in his casinos is not on my side. Anyone who believes the government can wrest control of the definition of marriage from the church is not on my side. Anyone who ignores the separation of powers and boasts of making the executive branch even more imperial is not on my side.
Thank God for raising up real men to stand against the Vegas promo slogan that is now running for President.
Thank God for the example of Dr. Everett Piper's stand as a sea of evangelical prostitutes washes over the land.
---
If you know of anyone who might appreciate this post, please share it. If you'd like to see articles like this continue, please click here to help.
Please also "like" us on Facebook, "+" us on Google+, follow us on Twitter and feel free to sign up for new articles by email using the buttons in the upper right corner of the FBC home page.
Check out The Fire Breathing Christian Podcast too, and see the latest books at R3VOLUTION PRESS, the latest designs at Fire Breathing Tees and the latest memes at the Fire Breathing Memes page.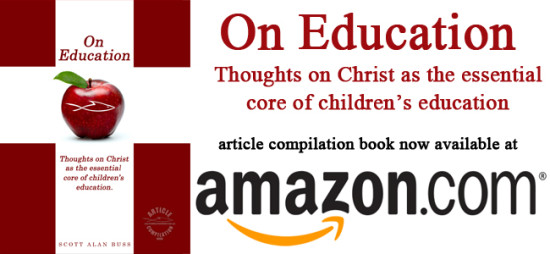 _____________________________________________________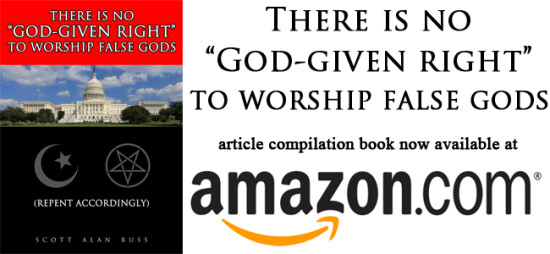 Finally, here are a few good intro/reminder links for those of you who are new to Fire Breathing Christian and curious about exactly what's goin' on 'round here:
What are you, some kind of [insert label here] or something?!
What's with that shark-fishie graphic thing?
Intro to Fire: The Power and Purpose of the Common Believer
When the Bible gets hairy. (Or: Is it right for men to have long hair?)
And especially this one: Never forget that apart from God's grace you and I are complete morons.
Thank you for your support!