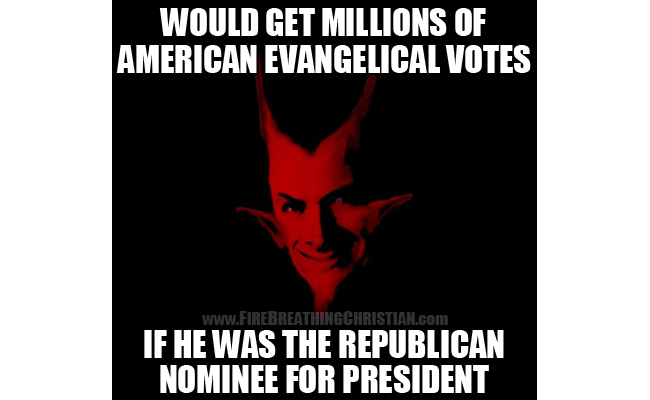 Again, the devil took him to a very high mountain and showed him all the kingdoms of the world and their glory. And he said to him, "All these I will give you, if you will fall down and worship me."
~ Matthew 4:8-9
While there's much that we don't yet know as to where this presidential election cycle will lead, there is one thing – one important and valuable lesson – that seems to have already been made emphatically (and painfully) clear: If Lucifer himself won the GOP nomination for President, he'd get millions of American evangelical votes in the general election.
I mean, we can't have Hillary as President, am I right?!
And certainly not Bernie Sanders?!
What a nightmare that would be!
If we're gonna go to hell on a rocket, it must be with a Republican piloting that rocket!
article continues below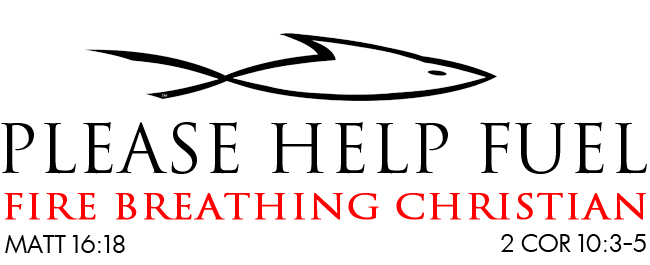 Oh sure, some evangelicals would by the grace of God finally wake up and draw a line at that point, but with present sky-high levels of professing Christian support for the likes of Donald Trump, a biblically illiterate casino/strip club promoter who is about as drenched as possible in an over-the-top anti-Christ worldview, one could at least make a reasonable case for The Devil doing even better than Trump with professing evangelical voters in America.
If Trump's claim to being a "successful businessman" (meaning: throwing Scripture out the window and pursuing worldly success on the world's terms, including profiting from things like casinos and strippers) is at the core of his resume and the one thing that most pro-Trump evangelicals ramble on about most loudly and proudly, then why not vote for The Devil if given the chance?
Isn't he much better at everything that Trump is best at?
Sure, Trump wrote The Art of the Deal, which was a New York Times bestseller, but we're talking about The Devil here. Who knows the black art of worldly deals better than him?
If lines like, "We're electing a President, not a pastor!" and "We need someone who knows how to get things done here in 'the real world'!" are supposed to be great arguments and justification for Christians supporting stark raving Statists like Trump (or Romney or Bush or [insert Republican nominee wannabe here]), then aren't they even better arguments for supporting The Devil himself?
Why not just cut out the middle men and go straight to the top dog, so to speak?
If Donald Trump can "Make America Great Again!" by applying an explicitly anti-Christ approach to business, economics, law, war and civil government, then how much more so The Devil?
Seriously.
Think about it.
Pray about it.
And repent accordingly…ideally before voting for another Republican anti-Christ to "Make America Great Again".
---
If you know of anyone who might appreciate this post, please share it. If you'd like to see articles like this continue, please click here to help.
Please also "like" us on Facebook, "+" us on Google+, follow us on Twitter and feel free to sign up for new articles by email using the buttons in the upper right corner of the FBC home page.
Check out The Fire Breathing Christian Podcast too, and see the latest books at R3VOLUTION PRESS, the latest designs at Fire Breathing Tees and the latest memes at the Fire Breathing Memes page.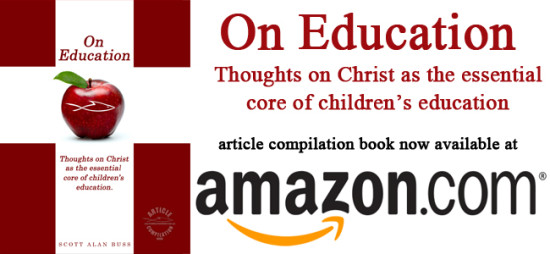 _____________________________________________________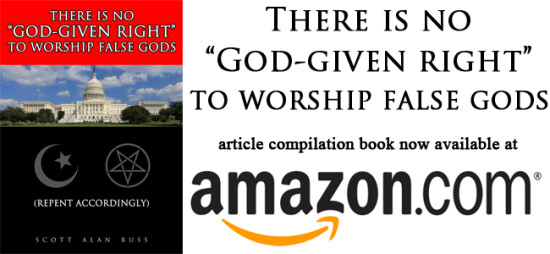 Finally, here are a few good intro/reminder links for those of you who are new to Fire Breathing Christian and curious about exactly what's goin' on 'round here:
What are you, some kind of [insert label here] or something?!
What's with that shark-fishie graphic thing?
Intro to Fire: The Power and Purpose of the Common Believer
When the Bible gets hairy. (Or: Is it right for men to have long hair?)
And especially this one: Never forget that apart from God's grace you and I are complete morons.
Thank you for your support!