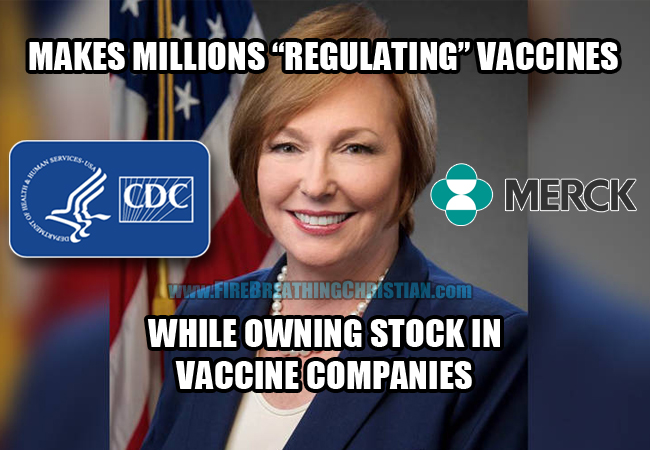 In case you missed it, the Director of the CDC, Brenda Fitzgerald, abruptly resigned her position atop the institution charged with the task of testing and monitoring the safety of vaccines, among other things. Her "get outta Dodge" moment came in the aftermath of an incendiary report that exposed her as holding stock in several companies that posed rather glaring conflict of interest issues.
While coverage of Director Fitzgerald's resignation have focused on her tobacco company holdings, which certainly meet the dark comedic lameness we've come to expect from CDC leadership, few of the articles addressing the story seem to mention that one of Fitzgerald's holdings was in Merck, the company that manufactures and makes billions from the production and promotion of various vaccines.
Vaccines that the CDC is charged with testing, vetting, and monitoring for safety.
Vaccines that are often loaded with toxins that are increasingly being linked to a variety of skyrocketing epidemics, like autism.
Yet where coverage of the former CDC Director's conflicts of interest are concerned rarely, if ever, touch on any of this, opting instead to focus all attention on the tobacco company holdings as implicitly or explicitly representing "the real problem".
Remember: It wasn't long ago that we were living in an age of "tobacco science" where doctors and "medical professionals" assured us through various studies and academic pronouncements that cigarettes were no real health concern. It wasn't that long ago that doctors were actually used to promote specific brands of cigarettes.
These days we seem to be living in an age of "vaccine science" in which many of the same gimmicks and perversions of science are used to justify, defend, promote, and massively profit from products that are increasingly suspect.
So it shouldn't be surprising at all that media coverage – coverage produced by media empires largely funded by the pharmaceutical industry, it should be noted – is unwilling to explore the glaring conflicts between CDC leadership and producers of the vaccine products that the CDC is supposed to vigorously vet for safety.
Check out this example from Fox News:
"Dr. Brenda Fitzgerald, director of the Centers for Disease Control and Prevention, tendered her resignation Wednesday following a bombshell report that she bought thousands of dollars in shares in one of the world's largest tobacco companies less than a month after being named as the nation's top health official.
Health and Human Services Secretary Alex Azar, who was sworn in two days ago, accepted Fitzgerald's resignation because she was unable to divest from those interests "in a definitive time period."
The current principal deputy CDC director, Rear Admiral Dr. Anne Schuchat, will serve as interim director until a replacement for Fitzgerald is named, according to HHS.
Fitzgerald, an OB-GYN doctor and former Georgia Department of Public Health Commissioner, also owned stock in other tobacco companies prior to assuming her role at the CDC in July.
News of Fitzgerald's questionable financial holdings were first reported Tuesday by Politico, which said she "bought tens of thousands of dollars in new stock holdings in at least a dozen companies" including Japan Tobacco.
Her financial investments in areas of health information technology and cancer detection required Fitzgerald to recuse herself from large parts of her job and prevented her from testifying before lawmakers.
Fitzgerald's investments have "imposed a broad recusal limiting her ability to complete all of her duties as CDC director," HHS spokesman Matt Lloyd said in the statement. "Due to the nature of these financial interests, Dr. Fitzgerald could not divest from them in a definitive time period."
Fitzgerald has owned a range of stocks, including holdings in beer and soda companies, the tobacco company Philip Morris International and a number of health care companies."
Why not mention that one of that "number of health care companies" was Merck?
As in, the producer of a variety of vaccines, many of which rank quite highly on the danger meter and have contributed mightily to the 3.8 billion dollars that have been paid out to cover injuries and death since the late 1980s?
Why do the vast majority of stories crafted by mainstream pharma-financed media focus on tobacco companies, soda companies, and beer companies as being "problematic" and "a conflict of interest" while rarely even mentioning Merck by name when that company arguably represents the greatest conflict of all?
For more on this important (and surging) subject, please check out the following articles:
Building Herd Immunity Against Pro-Vaccine Propaganda
MEASLES!!! RUN FOR YOUR LIVES!!!
You Can't Vaccinate Away Stupidity (But You Can Vaccinate Toward It)
---
If you've benefitted from the work done at Fire Breathing Christian, we ask that you
consider financially supporting the cause. You can do this in one of three ways: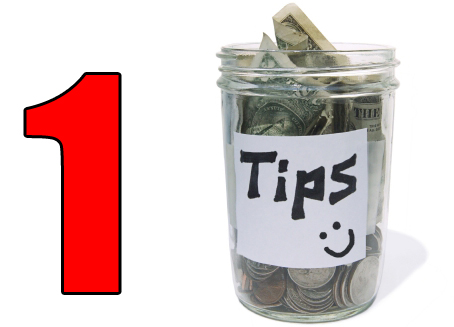 You can drop a few bucks in the tip jar by making a one-time donation through PayPal.
---

You can also donate using cryptocurrencies at the following locations:
Bitcoin (BTC) at 1Mu4a75yjroSLrMZiQFLoD66JhumVvH6E1
Ethereum (ETH) at 0x7Be44b19C1ADDC2322AFD18cad206D9DcD37dB27
Litecoin (LTC) at LN9AMhvasWRHhw25DCxvR9XtuySceKrs87
To sign up for your own cryptocurrency wallet (and receive $10 free bitcoin with your first $100 purchase), please click here.
---

You can make a regular contribution by joining our monthly support team.
---

You can use our Amazon.com affiliate link every time you order anything at Amazon.com.
---
We depend on God's provision through His faithful people.
Thank you for supporting Fire Breathing Christian!
---

Please check out our video channel and our news satire site.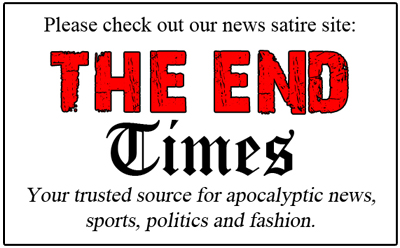 ---
You can also help support the Fire Breathing Christian mission by checking out these books:
Stupid Elephant Tricks – The Other Progressive Party's War on Christianity takes a painful but much needed look at how Christ-less "conservatism" has captivated Christians and co-opted them into helping march the culture ever deeper into darkness: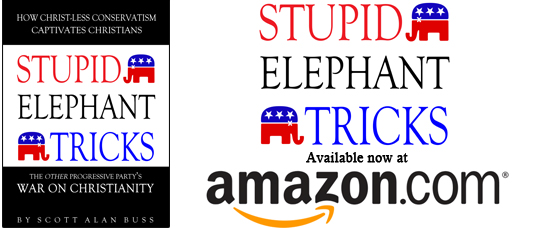 _____________________________________________________
The Beginning of Knowledge: Christ as Truth in Apologetics is an approachable, easy to read introduction to Christ-centered apologetics: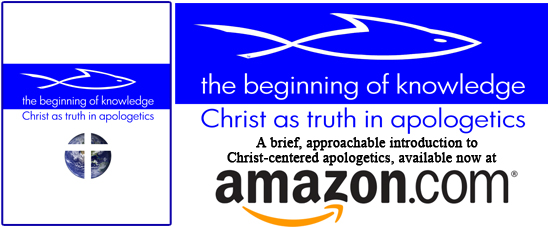 _____________________________________________________
Apathetic Christianity: The Zombie Religion of American Churchianity explores the tragic true horror story of all-American dead religion masquerading as Christianity: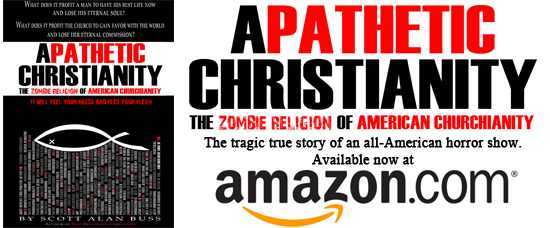 _____________________________________________________
On Education is a compilation of some of the most provocative and compelling Fire Breathing Christian articles on the subject of children's education: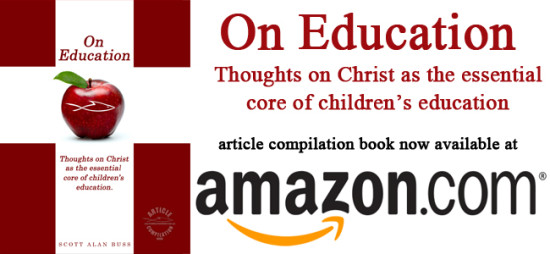 _____________________________________________________
There Is No "God-Given Right" To Worship False Gods is a compilation of some of the most provocative Fire Breathing Christian articles on the subject of America's embrace of a satanic approach to religious liberty: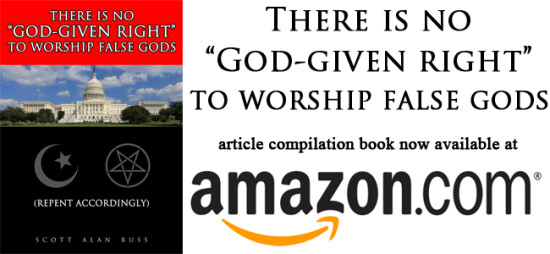 _____________________________________________________
Fire Breathing Christians – The Common Believer's Call to Reformation, Revival, and Revolution is the book that first presented the FBC mission to apply the Gospel-fueled Great Commission in every realm of God's creation: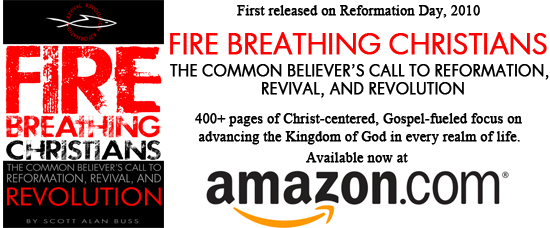 _____________________________________________________
An alternate white cover version of Fire Breathing Christians is available:

_____________________________________________________
There is also an alternate black cover version of Fire Breathing Christians:

Finally, here are a few good intro/reminder links for those of you who are new to Fire Breathing Christian and curious about exactly what's goin' on 'round here:
What are you, some kind of [insert label here] or something?!
What's with that shark-fishie graphic thing?
Intro to Fire: The Power and Purpose of the Common Believer
When the Bible gets hairy. (Or: Is it right for men to have long hair?)
And especially this one: Never forget that apart from God's grace you and I are complete morons.