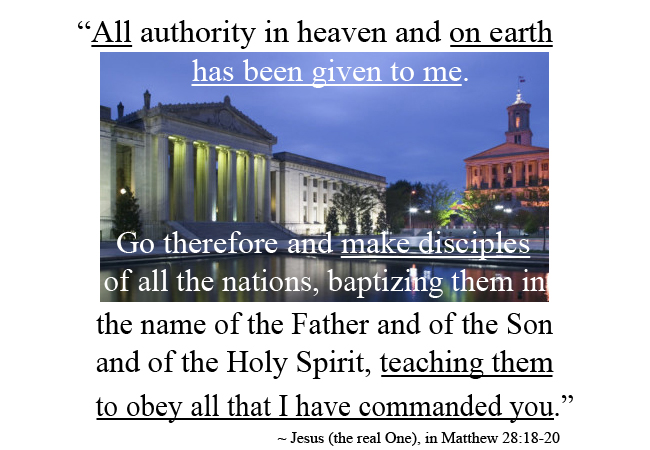 Howdy All,
I hope that this post finds each of you well and that the Lord is moving you even in this moment toward deeper adoration, pursuit, and application of His nature.
As many of you know, these past couple of weeks have been extraordinarily busy for me at my day job as a Legislative Assistant for the Tennessee State General Assembly. With the legislative session underway since late January and building in momentum ever since, I have been swamped with long days at the office and less time than usual to write and post here. Even so, there was a very cool opportunity that the Lord brought this week amid the waves of political jockeying and legislative wackiness that constitutes Session, and I wanted to share a bit of that opportunity here with you now.
Every Wednesday morning during Session, there is a devotional given at 7:30 in Legislative Plaza. Legislators, staff members, and sometimes a few others gather together (I've seen anywhere from 15-40 show up) to hear a speaker present something from a Christian perspective. The presenters are sometimes themselves legislators, or former legislators, but, more often than not, they tend to be folks invited to share by a representative who either attends their church or represents their district.
That said, I recently found out that we need not be invited to speak and could volunteer to be added to the list of presenters, so I did just that. I was then given the opportunity to present the devotional for this week, which took place this past Wednesday morning.
My schedule was already fairly loaded (though not nearly as crazy bad as many of the legislators at this time of year), but I was pretty much thrilled and thankful to have the chance to share some hard and beautiful truths with people who had been given positions of relative power in my home state of Tennessee. So, I prayed and prepped accordingly (which is also why I wasn't able to post at FBC this week until Friday).
On the even of the morning devotional, I posted the following on FB:
"Dear Brothers and Sisters,
I would appreciate your prayers with regard to an opportunity that I have to share the Word in some detail with legislators and staff members here at the state capitol.
Each Wednesday morning there is a weekly devotional given in Legislative Plaza and I have been given the opportunity to share the short sermon for tomorrow morning. I have about 25 minutes to fill and have prepared a message that highlights a number of texts, including: Romans 13:1-7; Matthew 28:18-20; Matthew 6:7-13; Psalm 2; Colossians 3:16-23; 2 Timothy 3:16-17; John 19:5-11; Genesis 3:1-6; and Colossians 1:15-17.
Please pray that God would be glorified in this…and that I will still have a job in the capitol by lunchtime.
Thank you.
In His grip,
SAB"
The feedback and encouragement that I received was pure awesomeness!
And, I am most happy to report, the presentation that was made, by God's grace, went smoothly and seemed to be very well received. Throughout the rest of the day (and week), I heard from legislators, staff members, and even some Sergeants-at-arms who were in attendance. Many requested copies of my outline and notes, which I sent on and am about to share with you here.
God is good!
I will leave this story there for now, but will likely share more soon as time permits.
I am pasting below the notes and outline that I used for the mini-sermon in question. The only part that I was unable to get to in my 30-minutes of allocated time was the Genesis 3 reference point at the end.
Everything else – and then some – was shared and, based on the expressions of those in attendance and subsequent conversations, God was very gracious through this opportunity.
That said, here is the Outline/Notes content (typos and all) for the message that was shared in Legislative Plaza on Wednesday (the "Intro notes" section was added to the email that I sent to folks who requested copies of the notes and outline):
_____
Notes/Outline for 3/25/2025 Devotional
Intro notes:
This was prepared as an outline. As such, it does not necessarily include all of what was actually said during the devotional presentation on March 25 (though it does contain all of the Scriptural reference points, which is, of course, the most important portion of any presentation). Where Scripture is quoted in this outline, I have at times included comments of mine in brackets within the text. These and other points of personal emphasis (like bold print, italics, etc.) should all be clearly marked and are not intended to be confused with the perfect Word upon which they no doubt imperfectly reflect.
Thank you for your grace, patience, and interest in considering these things.
And now, on to the outline…
1. The Gospel Command to Repent
We will begin with an emphasis on the Gospel command to repent and the supernatural power of that Gospel to fundamentally transform the very nature of those who, by the grace of God, obey that command.
Matthew 3:1-2:
[1] In those days John the Baptist came preaching in the wilderness of Judea, [2] "Repent, for the kingdom of heaven is at hand." 
Mark 1:14-15:
[14] Now after John was arrested, Jesus came into Galilee, proclaiming the gospel of God, [15] and saying, "The time is fulfilled, and the kingdom of God is at hand; repent and believe in the gospel." 1 Corinthians 15:1-4: [1] Now I would remind you, brothers, of the gospel I preached to you, which you received, in which you stand, [2] and by which you are being saved, if you hold fast to the word I preached to you—unless you believed in vain.  [3] For I delivered to you as of first importance what I also received: that Christ died for our sins in accordance with the Scriptures, [4] that he was buried, that he was raised on the third day in accordance with the Scriptures Romans 5:1-10: [1] Therefore, since we have been justified by faith, we have peace with God through our Lord Jesus Christ. [2] Through him we have also obtained access by faith into this grace in which we stand, and we rejoice in hope of the glory of God. [3] Not only that, but we rejoice in our sufferings, knowing that suffering produces endurance, [4] and endurance produces character, and character produces hope, [5] and hope does not put us to shame, because God's love has been poured into our hearts through the Holy Spirit who has been given to us.[6] For while we were still weak, at the right time Christ died for the ungodly. [7] For one will scarcely die for a righteous person—though perhaps for a good person one would dare even to die—[8] but God shows his love for us in that while we were still sinners, Christ died for us. [9] Since, therefore, we have now been justified by his blood, much more shall we be saved by him from the wrath of God. [10] For if while we were enemies [!] we were reconciled to God by the death of his Son, much more, now that we are reconciled, shall we be saved by his life.
So we have been saved by the grace of God alone. We are not saved by our works at all, yet we are saved unto good works, as confirmed again and again in Scripture, including Ephesians 2:8-10:
 [8] For by grace you have been saved through faith. And this is not your own doing; it is the gift of God, [9] not a result of works, so that no one may boast. [10] For we are his workmanship, created in Christ Jesus for good works, which God prepared beforehand, that we should walk in them. While we are not saved by our works or theology (we are, in fact, saved in spite of our bad works and bad theology), we who have been truly, supernaturally transformed by the Gospel of Christ and actually indwelt by the Spirit of God are marked by a desire to know about our Lord more and more accurately so that we might obey Him more and more completely. This desire for depth of understanding and application of His Nature is not done out of dry legalistic obligation or burden, but is instead pursued out of love, awe and adoration for the One who saved us while we still hated and rebelled against Him. Our pursuit of knowing Him more and more accurately in more and more detail so that me might apply His nature more and more effectively in every aspect of our lives is evidence of our true conversion. The Gospel is not about us. It is about Him. It is about the outworking of Christ's perfect plan for His creation in time through the Gospel-fueled, grace-enabled obedience of His people.
2. The Power of the Gospel (It Touches Everything!)
Next we will touch on the comprehensive nature of the true Gospel-fueled Great Commission. That Gospel, as we will see, transforms everything that it touches through His supernaturally saved and obedient people. It reaches far beyond mere personal, individual salvation.
The Great Commission – Matthew 28:18-20:
[18] And Jesus came and said to them, "All authority in heaven and on earth has been given to me. [19] Go therefore and make disciples of all nations, baptizing them in the name of the Father and of the Son and of the Holy Spirit, [20] teaching them to obey all that I have commanded you. And behold, I am with you always, to the end of the age."
Colossians 1:15-17:
[15] He is the image of the invisible God, the firstborn of all creation. [16] For by him all things were created, in heaven and on earth, visible and invisible, whether thrones or dominions or rulers or authorities—all things were created through him and for him. [17] And he is before all things, and in him all things hold together.
The Great Commission to make obedient disciples of the nations conforms perfectly with the model for prayer given to us by Jesus in Matthew 6:7-13:
 [7] "And when you pray, do not heap up empty phrases as the Gentiles do, for they think that they will be heard for their many words. [8] Do not be like them, for your Father knows what you need before you ask him. [9] Pray then like this:
 "Our Father in heaven,
hallowed be your name.
 [10] Your kingdom come,
your will be done,
on earth as it is in heaven.
 [11] Give us this day our daily bread,
 [12] and forgive us our debts,
as we also have forgiven our debtors.
 [13] And lead us not into temptation,
but deliver us from evil. [Repeat v10b – "on earth as it is in heaven".]
All of Scripture points to Him:
Luke 24:25-27:
[25] And he said to them, "O foolish ones, and slow of heart to believe all that the prophets have spoken! [26] Was it not necessary that the Christ should suffer these things and enter into his glory?" [27] And beginning with Moses and all the Prophets, he interpreted to them in all the Scriptures the things concerning himself.
Psalm 2:
[1] Why do the nations rage
and the peoples plot in vain?
[2] The kings of the earth set themselves,
and the rulers take counsel together,
against the LORD and against his Anointed,
saying,
[3] "Let us burst their bonds apart
and cast away their cords from us."
[4] He who sits in the heavens laughs;
the Lord holds them in derision.
[5] Then he will speak to them in his wrath,
and terrify them in his fury, saying,
[6] "As for me, I have set my King
on Zion, my holy hill."
[7] I will tell of the decree:
The LORD said to me, "You are my Son;
                               today I have begotten you.
[8] Ask of me, and I will make the nations your heritage,
and the ends of the earth your possession.
[9] You shall break them with a rod of iron
                               and dash them in pieces like a potter's vessel."
[10] Now therefore, O kings, be wise;
                               be warned, O rulers of the earth.
[11] Serve the LORD with fear,
                               and rejoice with trembling.
[12] Kiss the Son,
                               lest he be angry, and you perish in the way,
                               for his wrath is quickly kindled.
                               Blessed are all who take refuge in him.
Now let's consider a very popular, well-known, and oft-perverted passage in context.
Romans 13:1-7:
[1] Let every person be subject to the governing authorities. [Cite the complete hierarchy of governing authorities here, with Christ as King above all lesser authorities right now (See: Matthew 28)] For there is no authority except from God, and those that exist have been instituted by God. [2] Therefore whoever resists the authorities resists what God has appointed, and those who resist will incur judgment. [3] For rulers are not a terror to good conduct, but to bad. [With "good" and "bad" defined not left to be defined by men, but already defined by Scripture – see: hierarchy referenced earlier.] Would you have no fear of the one who is in authority? Then do what is good [again, as Scripture defines "good"], and you will receive his approval, [4] for he is God's servant for your good. But if you do wrong, be afraid, for he does not bear the sword in vain. For he is the servant of God, an avenger who carries out God's wrath on the wrongdoer [Again we see that God's clear standards as presented in His perfect Word are to be the standards of all governing authorities.]. [5] Therefore one must be in subjection, not only to avoid God's wrath [!] but also for the sake of conscience. [6] For because of this you also pay taxes, for the authorities are ministers of God [!], attending to this very thing. [7] Pay to all what is owed to them: taxes to whom taxes are owed, revenue to whom revenue is owed, respect to whom respect is owed, honor to whom honor is owed. [Here is where the honor of Christ as King in the hierarchy of all present governing authorities is essential.]
How are we then to measure, understand, and pursue all things, including all things related to civil government?
Colossians 3:16-17; 23:
[16] Let the word of Christ dwell in you richly, teaching and admonishing one another in all wisdom, singing psalms and hymns and spiritual songs, with thankfulness in your hearts to God. [17] And whatever you do, in word or deed, do everything in the name of the Lord Jesus, giving thanks to God the Father through him.. . . [23] Whatever you do, work heartily, as for the Lord and not for men, [24] knowing that from the Lord you will receive the inheritance as your reward. You are serving the Lord Christ.
2 Timothy 3:16-17:
[16] All Scripture is breathed out by God and profitable for teaching, for reproof, for correction, and for training in righteousness, [17] that the man of God may be complete, equipped for every good work.
Is politics a "good work"?
Is state government a "good work"?
If not, then why are we here?
If so, then Scripture is the one and only perfect, sufficient standard that we have for use in the pursuit of the "good work" of state government.
Do we believe what Scripture says about its sufficiency? Do we believe that Christ is King and has been given all authority in heaven and on earth? Do we pray – and act in accordance with prayers – that God's will be done on earth as it is in heaven?
As another reference point for the supreme authority of God and subjugation of all earthly authorities to Him right here and now in human history on this earth, let's consider the example of Pilate as recorded in John 19:5-11:
[5] So Jesus came out, wearing the crown of thorns and the purple robe. Pilate said to them, "Behold the man!" [6] When the chief priests and the officers saw him, they cried out, "Crucify him, crucify him!" Pilate said to them, "Take him yourselves and crucify him, for I find no guilt in him." [7] The Jews answered him, "We have a law, and according to that law he ought to die because he has made himself the Son of God." [8] When Pilate heard this statement, he was even more afraid. [9] He entered his headquarters again and said to Jesus, "Where are you from?" But Jesus gave him no answer. [10] So Pilate said to him, "You will not speak to me? Do you not know that I have authority to release you and authority to crucify you?" [11] Jesus answered him, "You would have no authority over me at all unless it had been given you from above. Therefore he who delivered me over to you has the greater sin."
We in this room are without excuse. Most of us have had the crystal clear Word of God presented to us in vivid, loving detail throughout our lives. We have been drenched in church and family traditions that have graced us with at least exposure to the truths of Scripture at some level. So how great is our sin when we who have had easy access to His Word for our entire lives and often emotionally claim His name with our lips then reject His lordship in practice?
When we will not actively strive to subject our every political, economic, and educational pursuit to the explicit guidance of Christ as revealed in His Word, what are we saying to a watching world, including even our friends and family members? What are we saying to – and about – Christ the King?
When we pretend that we can pursue any knowledge – including governmental or political knowledge – apart from explicit connection and subjugation to the Word of God, we are echoing the original lie of the Serpent in Eden as recorded in Genesis 3:1-6:
[1] Now the serpent was more crafty than any other beast of the field that the LORD God had made. He said to the woman, "Did God actually say, [Pause to emphasize this denial of the sufficient clarity and authority of Scripture as the standard operation of all unbelievers and the foundation of all unbelief and rebellion against God] 'You shall not eat of any tree in the garden'?" [2] And the woman said to the serpent, "We may eat of the fruit of the trees in the garden, [3] but God said, 'You shall not eat of the fruit of the tree that is in the midst of the garden, neither shall you touch it, lest you die.'" [4] But the serpent said to the woman, "You will not surely die. [5] For God knows that when you eat of it your eyes will be opened, and you will be like God, knowing good and evil." [6] So when the woman saw that the tree was good for food, and that it was a delight to the eyes, and that the tree was to be desired to make one wise, she took of its fruit and ate, and she also gave some to her husband who was with her, and he ate.
The Word of God is not merely a book or collection of books. The Law of God is not merely a set of rules. The Word of God is the very nature of God revealed to us by His grace in a perfect, sufficient manner for His glory and our benefit (in that order).
His Word is life because He is the Source, Author, and Sustainer of life.
His Word is a perfect revelation of who He is.
When we reject it, we reject Him.
Since His Law governs all of His creation and His Son has all authority on Heaven and on earth, anyone anywhere in His creation who would choose a path contrary to His nature as revealed in His Word can only ultimately succeed in breaking themselves – and all who follow them – upon the unbreakable Nature of God as revealed in Scripture.
As professing Christians, we of all people ought to know this.
As professing Christians, we of all people ought to act upon it.
Not just at home, at church, or in our private lives, but in every area and aspect of our lives, including the roles that we have been given here and now by His grace and for His glory. Such obedience in practice is the fruit (and test for) true salvation, after all. To do otherwise is to mock the very Lord that we claim with our lips, and to do this persistently is evidence of false conversion (see: John 14).

Our emotions, traditions, habits, and desires are not the standard by which we are to ultimately test anything. The Nature of God as revealed in His perfect, sufficient Word is the one and only life-giving standard by which all things are to be tested.
Every problem that we face here and in every area of our lives is a problem rooted in avoidance of His perfect truth. Every problem that we face can only be truly and fully solved by our active repentance and ongoing submission to His perfect Nature as lovingly revealed in His Word.
May God grace His people with true repentance, true revival, and active pursuit of the Gospel-fueled Great Commission in every realm of life right here and now…while there is yet time.
~
And Jesus came and said to them, "All authority in heaven and on earth has been given to me. Go therefore and make disciples of all nations, baptizing them in the name of the Father and of the Son and of the Holy Spirit, teaching them to obey all that I have commanded you. And behold, I am with you always, to the end of the age." (Matthew 28:18-20 – emphasis added.)
---
If you know of anyone who might appreciate this post, please share it. If you'd like to see posts like this continue, please click here to help.

Please check out our video channel and our news satire site.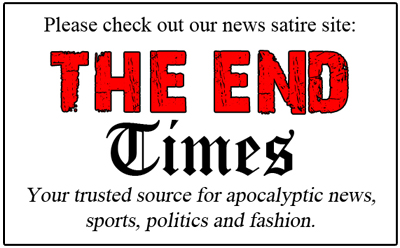 You can also help support the Fire Breathing Christian mission by checking out these books:
Stupid Elephant Tricks – The Other Progressive Party's War on Christianity takes a painful but much needed look at how Christ-less "conservatism" has captivated Christians and co-opted them into helping march the culture ever deeper into darkness: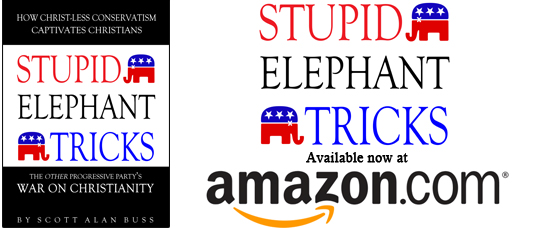 _____________________________________________________
The Beginning of Knowledge: Christ as Truth in Apologetics is an approachable, easy to read introduction to Christ-centered apologetics: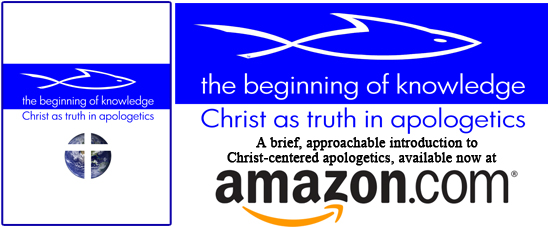 _____________________________________________________
Apathetic Christianity: The Zombie Religion of American Churchianity explores the tragic true horror story of all-American dead religion masquerading as Christianity: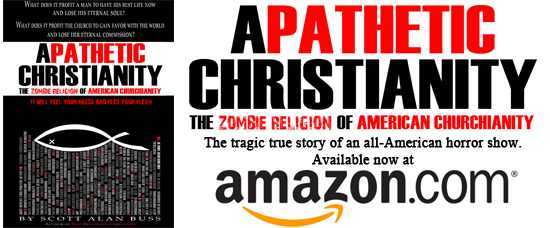 _____________________________________________________
On Education is a compilation of some of the most provocative and compelling Fire Breathing Christian articles on the subject of children's education: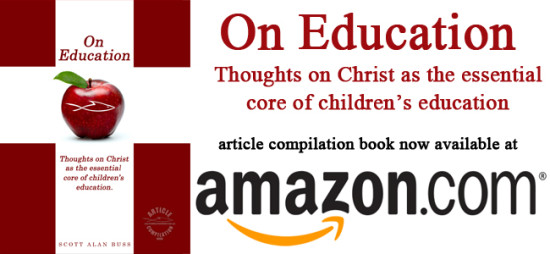 _____________________________________________________
There Is No "God-Given Right" To Worship False Gods is a compilation of some of the most provocative Fire Breathing Christian articles on the subject of America's embrace of a satanic approach to religious liberty: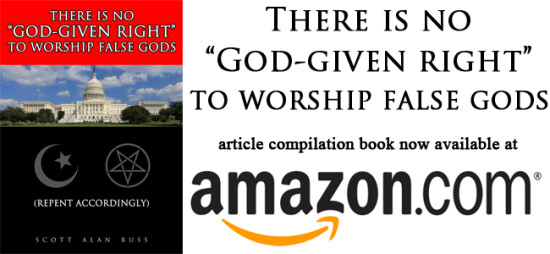 _____________________________________________________
Fire Breathing Christians – The Common Believer's Call to Reformation, Revival, and Revolution is the book that first presented the FBC mission to apply the Gospel-fueled Great Commission in every realm of God's creation: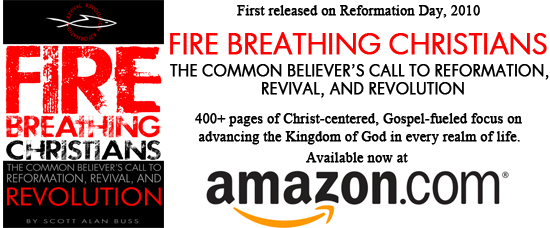 _____________________________________________________
An alternate white cover version of Fire Breathing Christians is available:

_____________________________________________________
There is also an alternate black cover version of Fire Breathing Christians:

Finally, here are a few good intro/reminder links for those of you who are new to Fire Breathing Christian and curious about exactly what's goin' on 'round here:
What are you, some kind of [insert label here] or something?!
What's with that shark-fishie graphic thing?
Intro to Fire: The Power and Purpose of the Common Believer
When the Bible gets hairy. (Or: Is it right for men to have long hair?)
And especially this one: Never forget that apart from God's grace you and I are complete morons.
Thank you for your support!