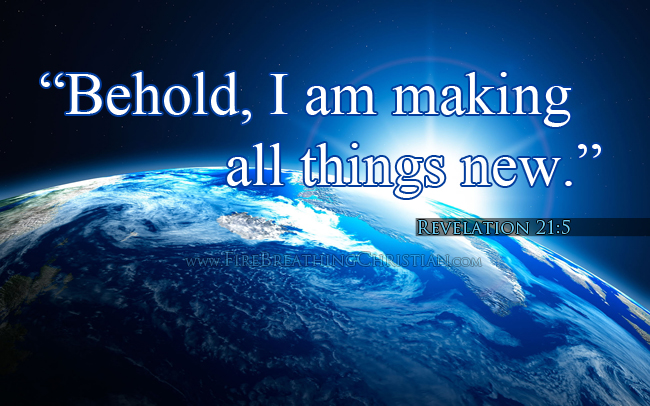 As we wade through another season of Corporate/State-sponsored American Political Puppet Theater steeped in the predictable fear- and emotion-based unbiblical "solutions" offered up this time by the likes of Donald Trump, Hillary Clinton, Ted Cruz and Bernie Sanders, it's important that we keep our eyes on the prize, our hands on the wheel, and our minds focused on what's really going on around here, that being: King Jesus is even at this very moment making all things in His creation new by the power of His work on the cross.
He is even now preserving, equipping and using His Spirit-filled people to pursue and apply His Gospel-fueled Great Commission, which is really and truly in the process of reconciling everything – politics, economics, business, art, science, technology, and everything else – to Himself.
Along the way to this assured and secured destination, the King of kings (and presidents and sheriffs and county commissioners) will use a heretofore unrepentant America as He pleases to bring ultimate glory to Himself and ultimate benefit to His people. He will break this proud, dying culture either through repentance and submission to Him as Lord in practice, or he will break this proud, dying culture by finally, fully grinding it under the heels of His judgment and wrath. One way or the other, America will serve Him, and perfectly so.
Maybe America lives.
Maybe America dies.
This is not our primary concern, and we really need to remember that right about now.
America is only as good or bad insofar as it conforms to or deviates from the Nature of God as revealed in His Word. In this everything-defining context, it's important (albeit painful) to note America's proud, open commitment to thoroughly satanic approaches to many (if not all) areas of life, including:
In light of these truths as tested by Scripture rather than by American Statist propaganda, what is the most likely thing that we should expect God to do with America?
That seems like something to think and pray about here and now in 2016 America as the latest wave of GOP and DNC wannabe saviors make their pitches, all of which dutifully avoid the clear, detailed repentance and submission to Christ as King in practice that is necessary to actually "make America great" or even good.
So as we hear again and again and again from this, that, and the other President wannabe telling us how they are going to "Make America Great Again!" or some similar such thing, simply weigh what they are proposing in light of Scripture, judge and/or dismiss them accordingly, and go about the business of spending your time, talent, and treasure on expanding the Kingdom of God in your life, family, church and community as the King has perfectly placed and equipped you to do in such a time as this.
Don't worry, don't stress, and don't fear…no matter how much fear is pitched our way during this season's run of the soon-to-be-cancelled-by-God American Political Puppet Theater.
Rest in the Nature of Christ as revealed in His Word. Find true peace in the unbreakable promises of the reigning King of all creation.
Pursue the Nature of Christ as revealed in His Word. Strive to learn in ever increasing detail what He has commanded out of a passion and desire to better know what He loves and know what He hates so that we might become more like Him.
Apply the Nature of Christ as revealed in His Word. Strive to do what He has commanded out of true love for Him.
And revel in the Nature of Christ as revealed in His Word…even as the world tells you that you must look anywhere but to Him for "practical" and "realistic" solutions to actually solve problems in "the real world"…a world actually owned, defined, and sustained by King Jesus.
Remember:
He is the image of the invisible God, the firstborn of all creation. For by him all things were created, in heaven and on earth, visible and invisible, whether thrones or dominions or rulers or authorities—all things were created through him and for him. And he is before all things, and in him all things hold together. And he is the head of the body, the church. He is the beginning, the firstborn from the dead, that in everything he might be preeminent. For in him all the fullness of God was pleased to dwell, and through him to reconcile to himself all things, whether on earth or in heaven, making peace by the blood of his cross.
~ Colossians 1:15-20
. . . Jesus came and said to them, "All authority in heaven and on earth has been given to me. Go therefore and make disciples of all nations, baptizing them in the name of the Father and of the Son and of the Holy Spirit, teaching them to obey all that I have commanded you. And behold, I am with you always, to the end of the age."
~ Matthew 28:18-20
And he who was seated on the throne said, "Behold, I am making all things new."
~ Revelation 21:5
---
If you've benefitted from the work done at Fire Breathing Christian, we ask that you
consider financially supporting the cause. You can do this in one of three ways: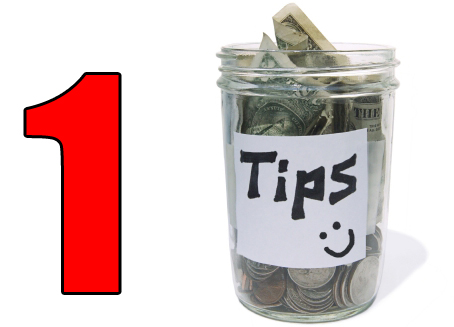 You can drop a few bucks in the tip jar by making a one-time donation through PayPal.

You can make a regular contribution by joining our monthly support team.

You can use our Amazon.com affiliate link every time you order anything at Amazon.com.
We depend on God's provision through His faithful people.
Thank you for supporting Fire Breathing Christian!
---

Please check out our video channel and our news satire site.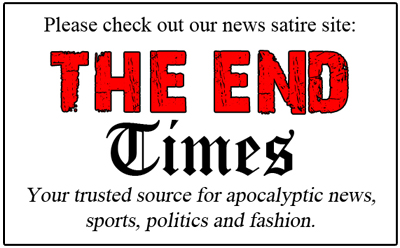 ---
You can also help support the Fire Breathing Christian mission by checking out these books:
Stupid Elephant Tricks – The Other Progressive Party's War on Christianity takes a painful but much needed look at how Christ-less "conservatism" has captivated Christians and co-opted them into helping march the culture ever deeper into darkness: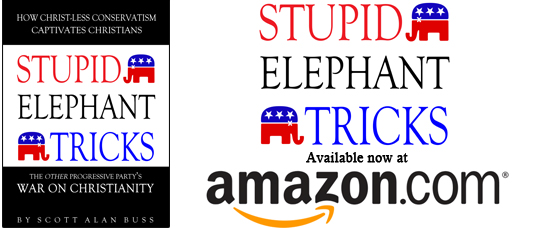 _____________________________________________________
The Beginning of Knowledge: Christ as Truth in Apologetics is an approachable, easy to read introduction to Christ-centered apologetics: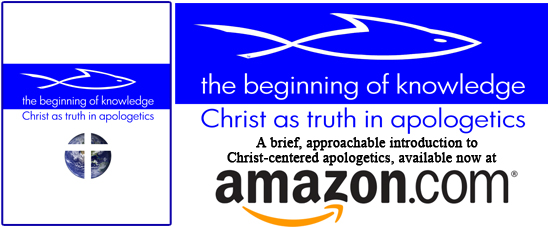 _____________________________________________________
Apathetic Christianity: The Zombie Religion of American Churchianity explores the tragic true horror story of all-American dead religion masquerading as Christianity: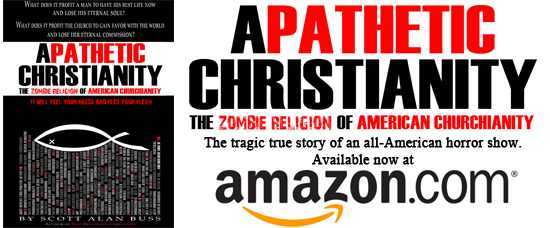 _____________________________________________________
On Education is a compilation of some of the most provocative and compelling Fire Breathing Christian articles on the subject of children's education: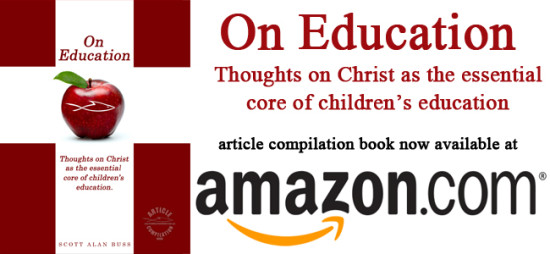 _____________________________________________________
There Is No "God-Given Right" To Worship False Gods is a compilation of some of the most provocative Fire Breathing Christian articles on the subject of America's embrace of a satanic approach to religious liberty: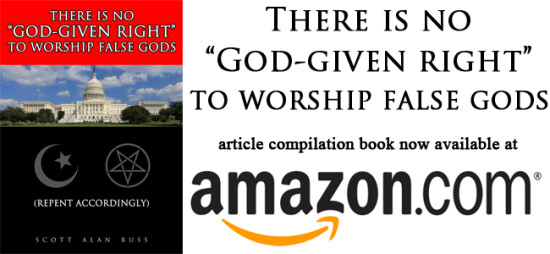 _____________________________________________________
Fire Breathing Christians – The Common Believer's Call to Reformation, Revival, and Revolution is the book that first presented the FBC mission to apply the Gospel-fueled Great Commission in every realm of God's creation: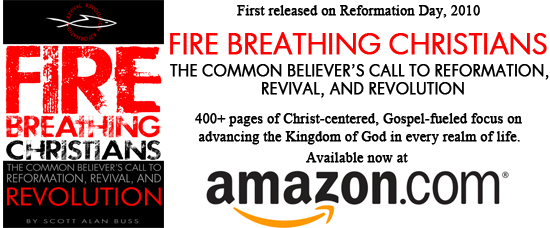 _____________________________________________________
An alternate white cover version of Fire Breathing Christians is available:

_____________________________________________________
There is also an alternate black cover version of Fire Breathing Christians:

Finally, here are a few good intro/reminder links for those of you who are new to Fire Breathing Christian and curious about exactly what's goin' on 'round here:
What are you, some kind of [insert label here] or something?!
What's with that shark-fishie graphic thing?
Intro to Fire: The Power and Purpose of the Common Believer
When the Bible gets hairy. (Or: Is it right for men to have long hair?)
And especially this one: Never forget that apart from God's grace you and I are complete morons.