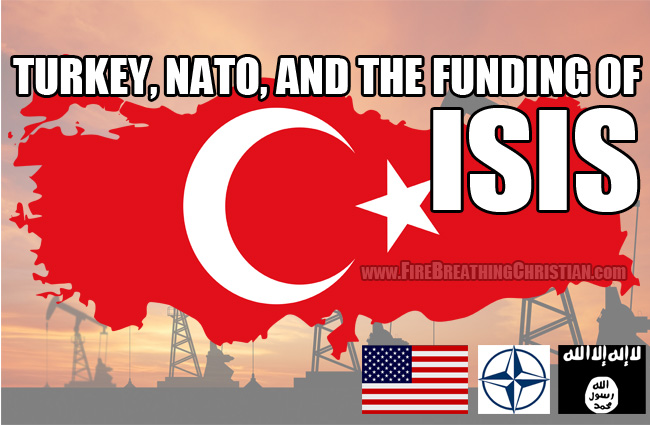 When even The Washington Post is forced to cover (and try to spin) the widespread suspicion of ISIS as a US supported tool, you know things are gettin' really wacky.
And that's exactly what happened earlier today in a piece titled "Iraqis think the U.S. is in cahoots with the Islamic State, and it is hurting the war", where we were informed that:
On the front lines of the battle against the Islamic State, suspicion of the United States runs deep. Iraqi fighters say they have all seen the videos purportedly showing U.S. helicopters airdropping weapons to the militants, and many claim they have friends and relatives who have witnessed similar instances of collusion.
Ordinary people also have seen the videos, heard the stories and reached the same conclusion — one that might seem absurd to Americans but is widely believed among Iraqis — that the United States is supporting the Islamic State for a variety of pernicious reasons. . .
This bit of WashPo damage control combined with recent revelations from Russia regarding (US buddy/tool) Turkey's oil trade with ISIS helps to make much of what we've been writing about for a while regarding America's purposeful use and support of ISIS  more painfully clear. (See: Oops! We "accidentally armed ISIS"…again…, Oops, we "accidentally" gave ISIS a boatload of Toyotas., Oops, we "accidentally" armed al Qaeda with anti-tank missiles…again…, and ISIS: Priceless Tool of American Statism.)
Remember: Turkey is one of "the good guys" according to American Statist Mythology as propagated by…the American State and its Corporate owners.
Also of note: Turkey is a part of NATO. (The part of NATO that just recently shot down a Russian plane. See: Begging For War (Again): Russian jet shot down by "accomplices of terrorists".)
Also also of note: Turkey is Islamic.
Heavily Islamic.
As in: Pretty much totally Islamic. (About 98% Muslim, to be more precise.)
To get a better feel for just how into Islam this particular country is, check out its flag: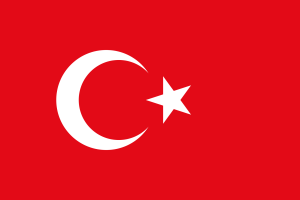 So yeah, Turkey is really into Islam.
And it's really into NATO, at least in the sense of being a formal member of the US-dominated organization that was originally set up to oppose the Soviet Union when there was such a thing.
Now back to this whole NATO/Turkey/US/cashflow-for-ISIS-through-oil deal. As ZeroHedge reported today in Russia Presents Detailed Evidence Of ISIS-Turkey Oil Trade:
Unfortunately for Ankara, The Kremlin is on a mission to blow this story wide open now that Turkey has apparently decided it's ok to shoot down Russian fighter jets. On Wednesday, we get the latest from Russia, where the Defense Ministry has just finished a briefing on the Islamic State oil trade. Not to put too fine a point on it, but Turkey may be in trouble.
First, here's the bullet point summary via Reuters:
RUSSIA'S DEFENCE MINISTRY SAYS RUSSIA'S AIR STRIKES IN SYRIA HELPED TO ALMOST HALVE ILLEGAL OIL TURNOVER
RUSSIA'S DEFENCE MINISTRY SAYS TURKISH PRESIDENT AND FAMILY INVOLVED IN BUSINESS WITH ISLAMIC STATE OIL
RUSSIAN DEFENCE MINISTRY SAYS WILL CONTINUE STRIKES IN SYRIA ON ISLAMIC STATE OIL INFRASTRUCTURE
RUSSIA'S DEFENCE MINISTRY SAYS KNOWS OF THREE ROUTES BY WHICH ISLAMIC STATE OIL IS DIRECTED TO TURKEY
RUSSIAN DEFENCE MINISTRY SAYS TO PRESENT NEXT WEEK INFORMATION SHOWING TURKEY HELPING ISLAMIC STATE
As mentioned at the start here, things are getting very interesting.
In this context, several questions come to mind, including:
Will many Americans even notice, much less care, if (even more) evidence of the long running American support of ISIS is made plain?
And if so, will the number of Americans who do notice and care comprise a number greater or smaller than 1% of the Americans who are now totally zoned in and obsessed with the pre-playoff stretch of the NFL season? (See: Fiat Bread and Football Circuses in Romans 1 America.)
Most importantly, will God grace us with a Spirit of broken, humble repentance so that we might find the courage and strength to stand and act like thinking image bearers of God rather than compliant, domesticated cattle…ideally before we're led by the nose once again off to yet another great and "necessary" war? (See: Problem>Reaction>Solution – Why we will beg to have our freedoms taken away and go to war forever.)
---
If you know of anyone who might appreciate this post, please share it. If you'd like to see articles like this continue, please click here to help.
Please also "like" us on Facebook, "+" us on Google+, follow us on Twitter and feel free to sign up for new articles by email using the buttons in the upper right corner of the FBC home page.
Check out The Fire Breathing Christian Podcast too, and see the latest books at R3VOLUTION PRESS, the latest designs at Fire Breathing Tees and the latest memes at the Fire Breathing Memes page.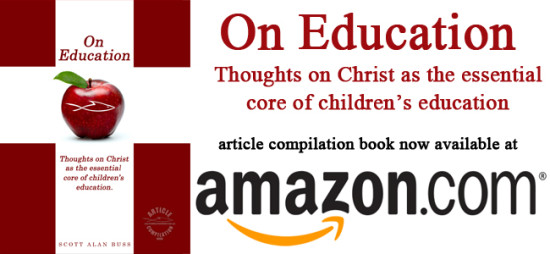 _____________________________________________________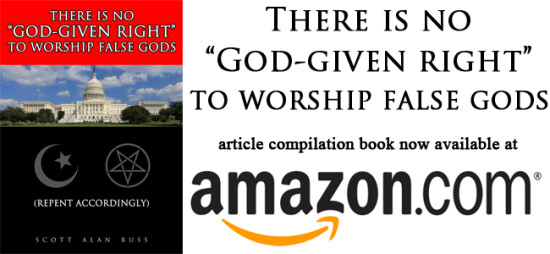 Finally, here are a few good intro/reminder links for those of you who are new to Fire Breathing Christian and curious about exactly what's goin' on 'round here:
What are you, some kind of [insert label here] or something?!
What's with that shark-fishie graphic thing?
Intro to Fire: The Power and Purpose of the Common Believer
When the Bible gets hairy. (Or: Is it right for men to have long hair?)
And especially this one: Never forget that apart from God's grace you and I are complete morons.
Thank you for your support!