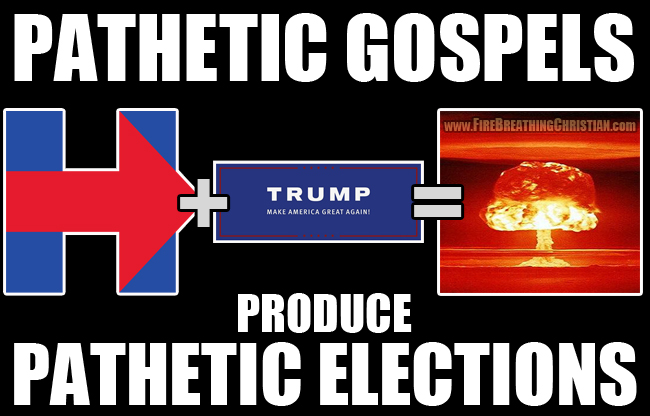 With the fear-driven American political puppet show drama about to hit its primary season peak (right on schedule), we're well served to resist the relentless promotion of emotion-driven anxiety pitched by countless (and often "conservative Christian") media mouthpieces and take a moment to calmly (you know, as if King Jesus is actually on His throne) assess just how it is that we've come to a place where Donald Trump and Hillary Clinton are likely to become the "Bible Belt" selected options from whom we will all soon be told we must choose "the lesser evil" in November.
It's not as though this whole Trump/Clinton nightmare situation "just happened" like a grenade going off in the living room or something.
Au contraire.
This suicidally stupid scenario has been purposefully and methodically unfolding and building over the course many years, decades, and generations. Our All-American "lesser of two evils" march to the beat of our chosen Progressive/Statist leaders has always been taking us somewhere quite specific, even if we didn't know or didn't want to know where it was that we were being led. And with the Trump/Clinton wave cresting and about to crash and wash over us, we're getting yet another glimpse – whether we want it or not – as to where our precious "lesser evils" are (and have always been) taking us.
Our election processes and results over many generations of time are, like everything else in the culture, a product of our approach to the Gospel of Jesus Christ. While we were blessed with Puritan/Pilgrim founders who came to America with a victorious, optimistic, culture-resurrecting worldview centered on the Gospel-fueled Great Commission, in hindsight we can now see that almost immediately after their coming here with that vision in that context, the generations that followed began a fast and furious flight from the Christ-centered vision upon which those Pilgrims and Puritans built such a uniquely wonderful foundation. By the time of the American War for Independence, we'd already fallen far from the vision in which our roots were planted, and we've steadily (albeit with ups and downs along the way) gotten worse from there.
article continues below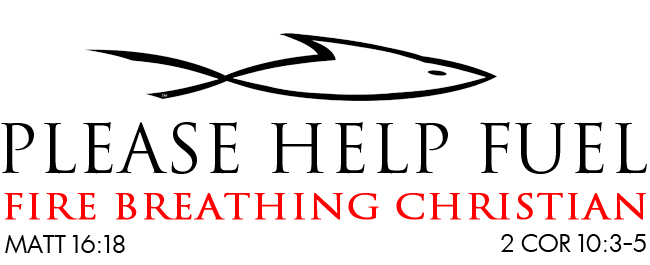 Just look back over the past several generations and witness our long standing, steadily increasing embrace of all manner of evil in the name of All-American "freedom" and "liberty".
It all began with our long held, much cherished "right" to openly worship false gods in the land. This satanic approach to religious liberty has become a cornerstone of American Statism and is proudly championed across the globe as a virtue for all other people to emulate. From there the embrace of things like the "right" to produce or sell porn, the "right" to market adultery, the "right" to divorce-on-demand, the "right" to public schools funded through the obliteration of the right to own a home outright, the "right" to child sacrifice, the "right" to financially profit from child sacrifice and the "right" to "gay marriage" became inevitable. Once things like law, rights, freedom, and liberty are severed from explicit connection and subjugation to the Person of Jesus Christ, they all begin to die and they all begin to kill everything that they touch.
That's just how things work in God's creation.
Always has been.
Always will be.
And America is no exception.
We will live by God's Nature as revealed in His unbreakable Law or we will die in opposition to it.
Those are our only two options, and "We the people" – including the majority of those claiming to be "conservative Christians" – have been begging for the latter option for a very long time.
Which brings us to Clinton and Trump.
Here in 2016 America there are precious few living Americans who can even remember a time when deep Socialism wasn't the norm (think: public schools and Social Security – just two of many glaring examples of now-normal Marxist/Socialist systems and institutions that have become entrenched and defended even by "conservative Christians" in America). After generations of State-run children's "education" and church/pastor support of the same, is it any wonder at all that we're where we are now? Is it any surprise that a people proudly pursuing Socialism/Statism in practice (often while condemning it with their lips) in so many flagrant, obvious ways for so very long a stretch of time would now settle (or be guided) into a place where they agree to have either Hillary Clinton or Donald Trump to lead and rule over them?
No, of course not.
But denial is "a thing" in America, particularly in the professing Christian American subculture, whose denial of all unpleasant or challenging realities is both rooted in and a consequence of its denial of the Gospel.
The very little, very limited, and very weak false gospel of American Christianity has taken us to where we are now.
It has given us Hillary Clinton.
It has given us Donald Trump.
And as long as professing Christians continue to cling to its hollow, weak, apathetic message of preemptive surrender to the enemies of Christ, we will get even worse "lesser evils" after them. Until we reject the American way of pride and rebellion against Christ as King in practice where law, economics and civil government are concerned, we will continue to be suckers led to the slaughter by satanic counterfeits of freedom and liberty wrapped in "old glory" and paraded about accompanied by our favorite hymns of Statism.
So could it be that there is a great and beautiful silver lining being provided by God's grace through the dark clouds now rolling over the land in the form of the Trump and Clinton campaigns?
Could it be that, through this acutely ugly chapter of a long running "lesser evil" directed production, many American Christians will finally be awakened and repent?
Could it be that through the presentation of a "choice" between two heads of a single satanic dragon to lead us – this time with one head named Donald and the other Hillary – God might graciously open the eyes and minds of those who have been so tragically deceived and so easily manipulated for so very long?
Could it be that Christians will finally ditch their denial, stop pretending and honestly engage with the many hard truths that they've long fought and struggled to avoid and ignore?
I believe so. I pray that this is the case.
It's in this context that I thank God for the looming "Bible Belt" coronations of Hillary Clinton and Donald Trump.
May the Lord use this "Christian" enabled incarnation of the two-headed dragon to awaken and inspire His people to repent, reform, and resurrect a long dead American culture.
---
If you know of anyone who might appreciate this post, please share it. If you'd like to see articles like this continue, please click here to help.
Please also "like" us on Facebook, "+" us on Google+, follow us on Twitter and feel free to sign up for new articles by email using the buttons in the upper right corner of the FBC home page.
Please check out The Fire Breathing Christian Podcast too, as well as the latest designs at Fire Breathing Tees and the latest memes at the Fire Breathing Memes page.
You can also help support the Fire Breathing Christian mission by checking out these books:
The Beginning of Knowledge: Christ as Truth in Apologetics is an approachable, easy to read introduction to Christ-centered apologetics: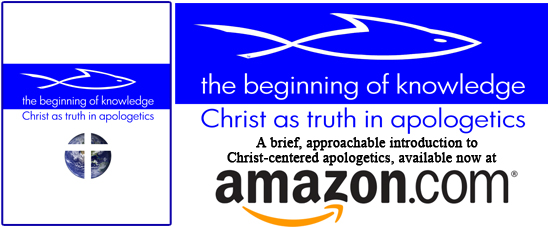 _____________________________________________________
Apathetic Christianity: The Zombie Religion of American Churchianity explores the tragic true horror story of all-American dead religion masquerading as Christianity: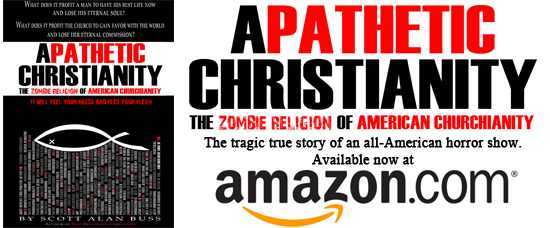 _____________________________________________________
On Education is a compilation of some of the most provocative and compelling Fire Breathing Christian articles on the subject of children's education: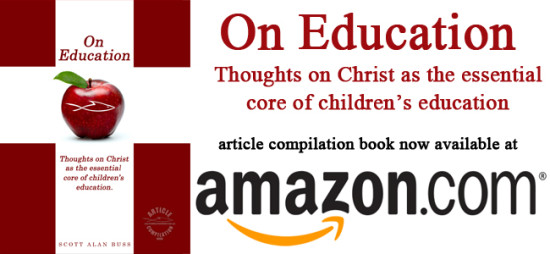 _____________________________________________________
There Is No "God-Given Right" To Worship False Gods is a compilation of some of the most provocative Fire Breathing Christian articles on the subject of America's embrace of a satanic approach to religious liberty: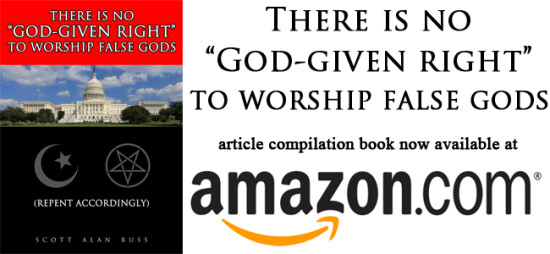 _____________________________________________________
Fire Breathing Christians – The Common Believer's Call to Reformation, Revival, and Revolution is the book that first presented the FBC mission to apply the Gospel-fueled Great Commission in every realm of God's creation: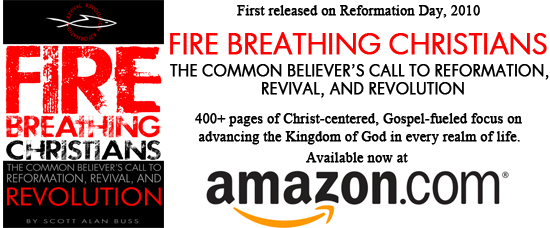 _____________________________________________________
An alternate white cover version of Fire Breathing Christians is available:

_____________________________________________________
There is also an alternate black cover version of Fire Breathing Christians:

Finally, here are a few good intro/reminder links for those of you who are new to Fire Breathing Christian and curious about exactly what's goin' on 'round here:
What are you, some kind of [insert label here] or something?!
What's with that shark-fishie graphic thing?
Intro to Fire: The Power and Purpose of the Common Believer
When the Bible gets hairy. (Or: Is it right for men to have long hair?)
And especially this one: Never forget that apart from God's grace you and I are complete morons.
Thank you for your support!