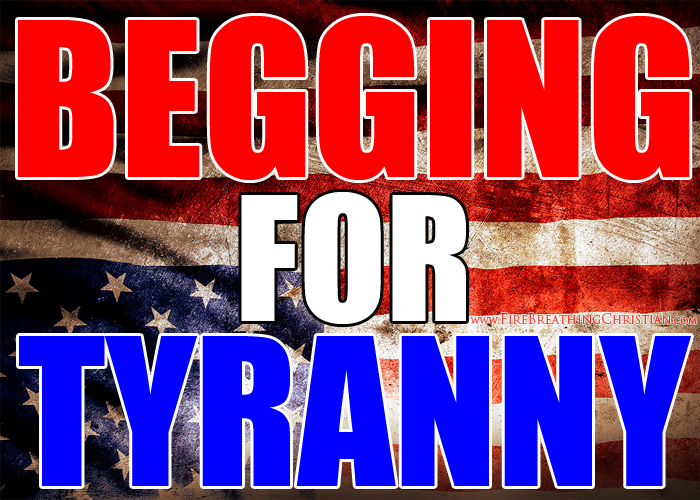 One empire is dying.
While another emerges.
As I sat through about an hour of live coverage of the Dallas police shootings earlier tonight (please pray!), this heavy but beautiful truth seemed to become clearer with each passing minute of professional commentary and expert analysis, not that this was the goal of said experts, of course.
The already-dead/zombie culture reality of America gets clearer by the day, no matter how religiously secular experts strive to avoid acknowledging, much less dealing with, the reality of this situation in any meaningful way. Each passing milestone – be it legalized porn, legalized child sacrifice, divorce on demand, "gay marriage", phony economics, our NSA "security state", our perpetual Welfare State at home, or our perpetual War Machine abroad – each one of these glaringly satanic approaches to life, liberty, and the pursuit of happiness has heralded another suicidal downward lurch into oblivion by a proud "We the People" who simply will not repent and submit to Christ as King over them in practice.
So He is destroying them.
Righteously.
Purposefully.
All according to plan and right on schedule.
His plan.
And His schedule.
He has waited patiently and graciously while clearly issuing the life-saving, loving command to repent, believe, and be saved.
But "We the People" simply will not have it.
"We the People" will not repent.
"We the People" will not submit.
So "We the People" are being swept away.
Which brings us neatly Want to see America in Scripture? Try Psalm 2, a post that we shared in February that seems well worth reconsidering tonight in light of this latest bit of American unraveling on display in Dallas:
Every now and again someone somewhere tries to "find" America in Scripture.
It's in this context that I offer for your consideration…
Psalm 2
Verse 1: Why do the nations rage and the peoples plot in vain?
Why do "We the People" rage against Christ as King? Why do we despise and reject even the thought of Him ruling over us in practice and in detail?
Why, rather than repent and submit to Him, do we instead proudly pursue and relentlessly defend approaches to law and liberty that enable "legal" porn, "legal" child sacrifice, "legal" casinos with "legal" strip clubs, "legal" divorce on demand, "legal" "gay marriage", "legal" adultery-based businesses like Ashley Madison, and, of course,"legally" protected mosques, witches' covens and satanic temples where the open worship of all manner of false gods – including Satan himself – is "legal" and even cherished as a "great American virtue" held high for the world to emulate?
Talk about vanity…and plotting a socio-political course in vain…
Verses 2-3: The kings of the earth set themselves, and the rulers take counsel together, against the Lord and against his Anointed, saying, "Let us burst their bonds apart and cast away their cords from us."
From every angle and at every opportunity, the Pagan Political Left and Pagan Political Right wings of the progressive movement conspire to eviscerate true liberty, freedom, family, marriage, and life as personally embodied, defined, and sustained by God the Son, King Jesus. They strive to intimidate, control, and enslave God's people through all manner of anti-Christ approaches to politics, law, economics, business, civil government, and pretty much everything else.
Verse 4:  He who sits in the heavens laughs; the Lord holds them in derision.
The reigning King and Author of all creation laughs at these pathetic, feeble attempts by created things to deny their Creator. He purposefully uses even their pouty, incoherent rebellion to demonstrate His majesty, power and unshakable sovereignty over every bit of His creation. Even these would-be gods who plot against Him are His tools for Hisglory according to His purposes on His schedule…however much they may imagine or pretend to believe otherwise.
article continues below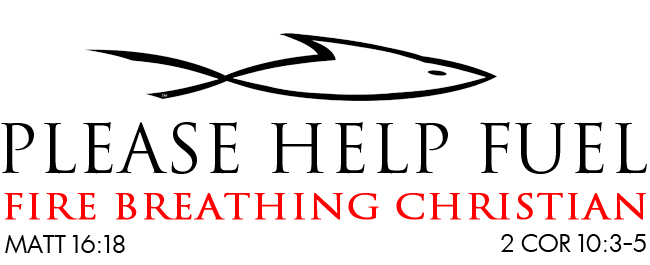 Verses 5 and 6:  Then he will speak to them in his wrath, and terrify them in his fury, saying, "As for me, I have set my King on Zion, my holy hill."
. . . And Jesus came and said to them, "All authority in heaven and on earth has been given to me. Go therefore and make disciples of all nations, baptizing them in the name of the Father and of the Son and of the Holy Spirit, teaching them to obey all that I have commanded you." (Matthew 28:18-20)
The fact of Christ's present and complete authority over all things – including law, economics, business, and civil government – is indeed a terrifying prospect, most especially for those who love to claim Him with their lips while denying Him in practice by refusing to submit to the crystal clarity of His Word.
Sound familiar, 'Merica?
Verses 7 and 8: I will tell of the decree: The Lord said to me, "You are my Son; today I have begotten you. Ask of me, and I will make the nations your heritage, and the ends of the earth your possession.
Does anyone really think that the Son forgot to ask?
Does anyone really think that the Father is not even now delivering to the Son the nations of the earth as His possessions?
Verse 9:  You shall break them with a rod of iron and dash them in pieces like a potter's vessel."
Those who persist in refusing to obey Christ here and now in His creation will be broken. By Him.
His personal Nature defines and sustains all of His creation. So it is that all who persist in rebelling against His Nature will be purged from His creation.
Verse 10:  Now therefore, O kings, be wise; be warned, O rulers of the earth.
Yes, this includes you, American Presidents, Congressmen, Senators, Governors, Mayors, County Commissioners, and Sheriffs.
You are being warned.
You are being reminded.
You are  being commanded to submit to your King…
Verse 11:  Serve the Lord with fear, and rejoice with trembling.
The Author, Definer and Sustainer of all things, including law, civil government, politics, and all legitimate offices therein, commands your obedience.
Submit to Him…or suffer the inevitable consequences…
Verse 12:  Kiss the Son, lest he be angry, and you perish in the way, for his wrath is quickly kindled. Blessed are all who take refuge in him.
Kiss the Son, America, lest He continue to pour out His wrath upon you until there is nothing left of you.
Take refuge in Him.
Repent of all of your proud rebellion.
Beg for His forgiveness and salvation!
Hold nothing back.
Repent of the "legal" porn, "legal" child sacrifice, "legal" casinos with "legal" strip clubs, "legal" divorce on demand, "legal" "gay marriage", "legal" adultery-based businesses like Ashley Madison, and "legally" protected mosques, witches' covens and satanic temples.
Kiss the Son and submit to His perfect, loving and unbreakable authority…before He wipes you from the face of His earth.
So with this wave of police killings in Dallas coming hot on the heels of numerous deaths at the hands of police elsewhere, America is clearly spiraling even a little faster and a little more furiously today than she was yesterday, which is saying something. America seems to be more out of control by the week. This has been the vibe around here for a while now.
But it isn't really true.
The hard and beautiful truth is that this death spiral is completely controlled.
By God.
Whose Kingdom has come.
Whose will shall be done on earth as it is in heaven.
Whose Gospel-fueled Great Commission shall succeed.
Whose Kingdom shall advance, and it will do so over the broken bones and crushed rubble of every pretend empire that has ever aimed to have its  – or its peoples' – will done over and above His.
That is the glorious reality in which we live…whether we like it or not or believe it or not.
That is the context in which we must understand Dallas.
And Orlando.
And the Supreme Court.
And Trump/Clinton.
All of these terrible, pathetic, evil components and consequences of our ongoing rebellion against God are fading away.
They are dying.
They are being conquered and swept away just as surely as the wicked were swept from the face of God's earth in the great flood.
God's people, by God's grace, through God's Spirit within them, with His Word before them, and His Gospel-Fueled Great Commission as the banner under which they march – these people will inherit everything.
These meek shall inherit the earth.
And the earth that they are in the process of inheriting even now includes what we currently call America, so don't be dismayed. Don't get panicky. Don't give in to fear, which the enemy uses so effortlessly to manipulate us (alongside things like patriotism, when the State becomes an idol as it so clearly has in America).
Be confident.
Be at peace.
Rest securely as you sleep.
Work vigorously for His Kingdom when you rise and as you go about the day.
Stand.
Back in January we shared The Kingdom of God vs. The (Collapsing) Empire of America with the hope of encouraging Christians to see things clearly as they are so that we might understand and seize the many opportunities coming our way with each downward plunge taken by a culture in rebellion against God:
As we watch a proud, unrepentant people cling to the idol of the American State and we see the judgment of the one true God come down upon that idol and its worshippers, we are well served to praise the King of kings for the peace, purpose, and mission that He has given His people right here and now in the middle of this whole soon-to-pass mess.
The fact that He's purposefully placed and perfectly equipped each of His people "for such a time as this" should inspire matchless calm, confidence, and joy even as we engage the dead religion of American Statism in the midst of its last, desperate attempts to secure the American State as the one true god under whom all other (lesser) gods must bow.
For those of us who truly love America and love Americans, this is a very challenging and critical time. It has never been more vital that we lovingly confront and correct the State-as-messiah counterfeit gospel that has come to define our culture through generations of State-run "education" and Corporate-directed pop-culture programming. It has never been more important to torch the curtains hiding the little men who would be gods that are operating the fictional political and economic constructs that are being used to perpetuate our bondage by keeping us focused on anything but Christ as the solution to all that ails us.
Christ is bringing true liberty, freedom, peace, prosperity, and security to His people.
Even now, He is raising up not only people, but technologies to win the war against the centralization of power that is so crucial to the empires that aim to stand against Him, His people, and His Kingdom. (For more on this most encouraging and inspiring subject, please read How God's Gift Of Technology Is Forcing Us To Think And Grow Biblically.)
From Babel and Rome to Moscow, Brussels, and Washington DC, the enemies of Christ have in the past and continue now to scramble frantically to maintain control.
Decentralization terrifies the American Empire just as surely as it does Brussels, where the once "invincible and eternal" European Union has begun to dissolve.
Contrary to popular American myth, unions do successfully dissolve.
This re-emerging truth terrifies the powers that be atop the American State, so look for them to use Dallas to justify more centralization of power in their hands, leaving less liberty and freedom in ours.
This is American Statism 101.
It's the basic, go-to M.O. and reflexive, cure-all impulse of the American Statist.
Just as was the case with legendary Statists from the past in Moscow, Berlin, Rome, and Babylon.
But remember always: They're scared and they're doing these things because they are scared.
They're desperate to retain their power and secure our slavery…and it isn't working out for them.
They're losing their grip; a grip they never really had because God is and has always been in complete control.
This is a controlled demolition.
A designed implosion.
It will take out what He intends to be taken out and it will leave behind what He intends to be left behind, including those whom He intends to inherit the future.
So as America begs for the "salvation" of tyranny  from its death bed, there is incredible opportunity for the Kingdom of God to advance on all fronts.
Seek first that Kingdom, and everything good will follow.
Oppose that Kingdom, and you're toast.
This is the lesson of America; a lesson repeated throughout history as God paints His masterpiece through His created mediums of time and space.
I say all of that to say this: Be excited!
Praise God!
The opportunities that He has purposefully placed before us right now are incalculably awesome!
Seize the day!
Consider this: I'm writing this article at 2 a.m. from a rented double-wide manufactured home with a broken A/C unit in the backwoods of Middle Tennessee using an old desktop PC on its last legs before getting up at 5:30 to go to work in the morning. And you're reading it now.
How cool is that?!
Think about the tools and opportunities God is giving us right here and now to proclaim, promote, and advance His Kingdom in ways that were unimaginable just a short while ago.
Think about what we could be accomplishing if we'd take these opportunities seriously and spend ourselves – our time, talent, and treasure – accordingly.
Think of the territory that is just waiting to be won.
Think about what can – and will – happen when the people of God actually get it in gear around here.
Make no mistake, that is exactly what is happening over this critical, tumultuous stretch of time in American history. Even as the American State flails in desperation towards tyranny and the further enslavement of its citizens "for their own good", more and more people are awakening and bringing true light to bear, all by God's grace, all for His glory, and all according to His perfect plan for the complete triumph of His Kingdom in every realm of His creation.
So man up, buttercup; Rome wasn't conquered in a day.
Don't be afraid.
Fear is the antithesis of faith.
Don't doubt the present rule and authority of Christ over all things – including law, politics, education, art, economics and everything else.
He is on His throne. Every knee will bow before Him. Every tongue will confess His majesty.
And He has His people right when and where He wants them.
As for our little part in all of this, we are sharing hard (but ultimately beautiful and liberating) truths under difficult circumstances with no complaints while hoping to do much more and do it much more effectively as tools and opportunities are provided. Please consider supporting our mission if you are able.
Thank you for your time and consideration of these thing at this critical point in God's creation of history.
Soli Deo gloria…and let's roll!
---
If you know of anyone who might appreciate this post, please share it. If you'd like to see articles like this continue, please click here to help.
Please also "like" us on Facebook, "+" us on Google+, follow us on Twitter and feel free to sign up for new articles by email using the buttons in the upper right corner of the FBC home page.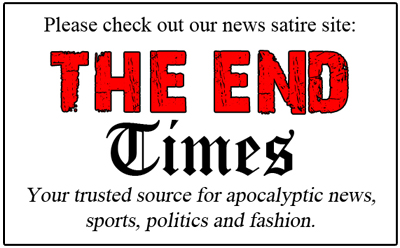 Please check out The Fire Breathing Christian Podcast too, as well as the latest designs at Fire Breathing Tees and the latest memes at the Fire Breathing Memes page.
You can also help support the Fire Breathing Christian mission by checking out these books:
Stupid Elephant Tricks – The Other Progressive Party's War on Christianity takes a painful but much needed look at how Christ-less "conservatism" has captivated Christians and co-opted them into helping march the culture ever deeper into darkness: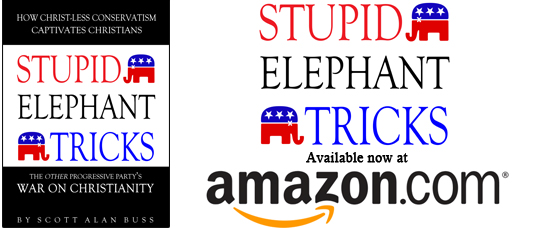 _____________________________________________________
The Beginning of Knowledge: Christ as Truth in Apologetics is an approachable, easy to read introduction to Christ-centered apologetics: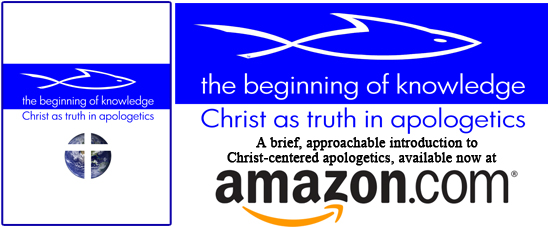 _____________________________________________________
Apathetic Christianity: The Zombie Religion of American Churchianity explores the tragic true horror story of all-American dead religion masquerading as Christianity: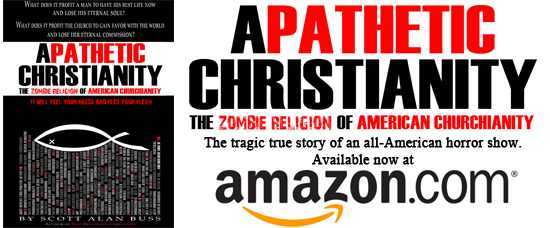 _____________________________________________________
On Education is a compilation of some of the most provocative and compelling Fire Breathing Christian articles on the subject of children's education: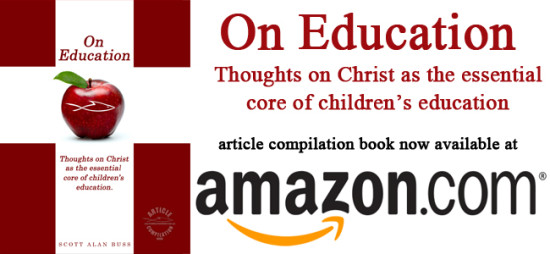 _____________________________________________________
There Is No "God-Given Right" To Worship False Gods is a compilation of some of the most provocative Fire Breathing Christian articles on the subject of America's embrace of a satanic approach to religious liberty: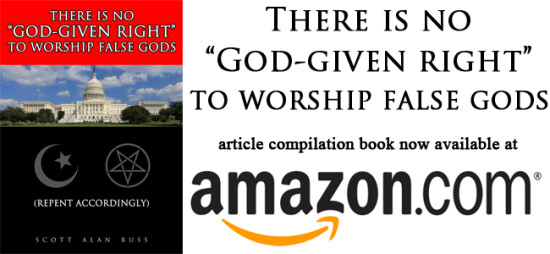 _____________________________________________________
Fire Breathing Christians – The Common Believer's Call to Reformation, Revival, and Revolution is the book that first presented the FBC mission to apply the Gospel-fueled Great Commission in every realm of God's creation: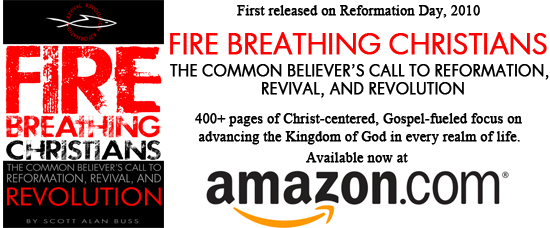 _____________________________________________________
An alternate white cover version of Fire Breathing Christians is available:

_____________________________________________________
There is also an alternate black cover version of Fire Breathing Christians:

Finally, here are a few good intro/reminder links for those of you who are new to Fire Breathing Christian and curious about exactly what's goin' on 'round here:
What are you, some kind of [insert label here] or something?!
What's with that shark-fishie graphic thing?
Intro to Fire: The Power and Purpose of the Common Believer
When the Bible gets hairy. (Or: Is it right for men to have long hair?)
And especially this one: Never forget that apart from God's grace you and I are complete morons.
Thank you for your support!