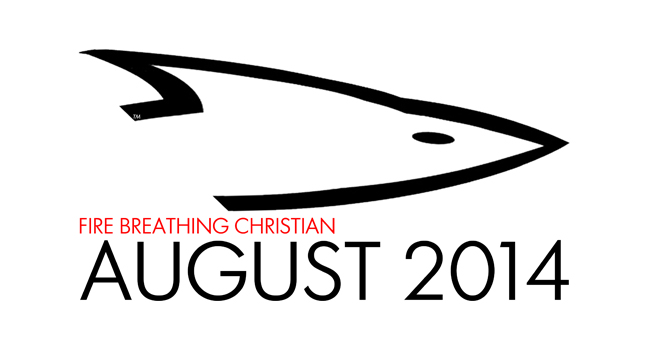 With the re-launch of Fire Breathing Christian into a dedicated blog site as of August 1 of this year, and with posts having been made almost daily for nearly four months now, it seemed like it might be a good time to send out monthly summaries with the titles and links to the articles posted in these first few months. If you know anyone who might be interested in the Fire Breathing Christian mission, these monthly summaries might be worth sending their way so they can get a taste and feel for what we're writing about and how we're doing it. Your support in spreading the word on Fire Breathing Christian is more appreciated than you can know. Thank you!
That said, here's the rundown of articles posted in the first month of Fire Breathing Christian – August of 2014:
The America Idol (Or: How I Learned To Stop Worrying And Love The Almighty State) (August 1)
POLL: Who benefits most from State-controlled children's education? (August 2)
Publicly proclaiming this truth will get you run out of many churches in America…all in the name of love, unity, and Jesus. (August 4)
The Rise of Mr. Potato Jesus (August 5)
With evangelicalism like this, who needs a Whore of Babylon? (August 6)
Tennessee's opportunity to beat Lamar…for biblical reasons. (August 6)
POLL: If God is serious about the First Commandment, Americans should… (August 7)
$ocialism, Bangerz, and the Wrath Of God in "The Great State of Tennessee" (August 8)
Note to Allen West: American "Christians" have dismembered FAR more children than ISIS this year. (August 9)
If only ISIS would murder and dismember children in nice little downtown clinics… (August 11)
Why Americans don't do repentance. (August 12)
POLL: What should the American military do about the systematic mass murder and dismemberment of American children on American soil? (August 13)
As St. Louis simmers, is America begging to be crushed under the wrath of God? YES! WE! ARE! (August 14)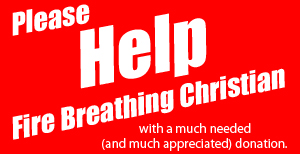 Sin? We have a pill for that. (August 15)
7 Empowering Truths for Politically Active Christians (August 16)
POLL: Does the Great Commission make the world here and now a better place? (August 18)
Adolescence is a Big Fat Lie (August 19)
Dear professing Christian investors: Please stop funding the war on actual, obedient Christians. (August 20)
Our Murderous Hypocrisy: How America is "outraged" by ISIS…while strangely comfortable with mass baby butchering at home. (August 21)
Problem>Reaction>Solution – Why we will beg to have our freedoms taken away and go to war forever. (August 22)
Imagine there's no borders…it's easy if you try… (August 23)
Fiat Bread and Football Circuses in Romans 1 America (August 25)
The (church built) Zombie Apocalypse is upon us… (August 26)
Waging War on the Church of the Living Dead (August 27)
The Political Heresy of Christ's Lordship (August 28)
So why did Christians support the American revolution, anyway? (August 29)
Politics, Religion, and the Threat of Spontaneous Combustion (August 29)
US raises terror threat level to "Orwellian". Citizens line up to hand over more freedoms.  (August 30)
~
If you know of anyone who might appreciate this post, please share it. If you'd like to help support the Fire Breathing Christian mission, please click here.
Please also "like" us on Facebook and feel free to sign up for new articles by email using the button in the upper right corner of the FBC home page. Thank you for your support!
© 2015 Scott Alan Buss – All Rights Reserved.
Soli Deo Gloria!